Um triplo ataque à bomba suicida no Aeroporto de Istambul nesta terça matou pelo menos 41 pessoas e deixou mais de 200 feridos. É o ataque mais sangrento dentre os vários que ocorreram na cidade este ano.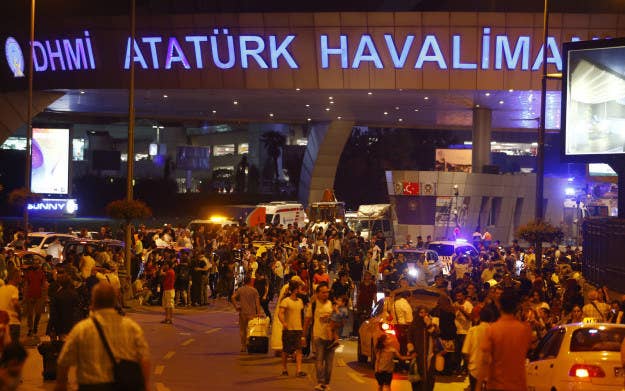 Depois que os noticiários divulgaram o ataque, uma foto começou a ser compartilhada nas redes sociais e pelos canais de mídia. Ela mostra supostamente a cena caótica dentro do Aeroporto de Ataturk depois dos ataques.
A edição francesa do The Huffington Post usou esta foto, assim como o La Repubblica da Itália.
O The Daily Telegraph no Reino Unido e até mesmo o canal turco Hürriyet compartilharam a imagem, todos dizendo que se tratava do Aeroporto de Istambul.
Mas o jornalista turco Mehmet Atakan Foça dentre outros rapidamente salientaram que a imagem não era de Istambul. Ela foi tirada no dia 22 de março no Aeroporto de Bruxelas, em Zaventem, depois do ataque terrorista que matou 32 pessoas.
Outras pessoas tentaram divulgar que a foto estava sendo usada indevidamente por diversos meios de comunicação.
Neste intervalo, outra foto de Bruxelas também foi compartilhada como se fosse de Istambul.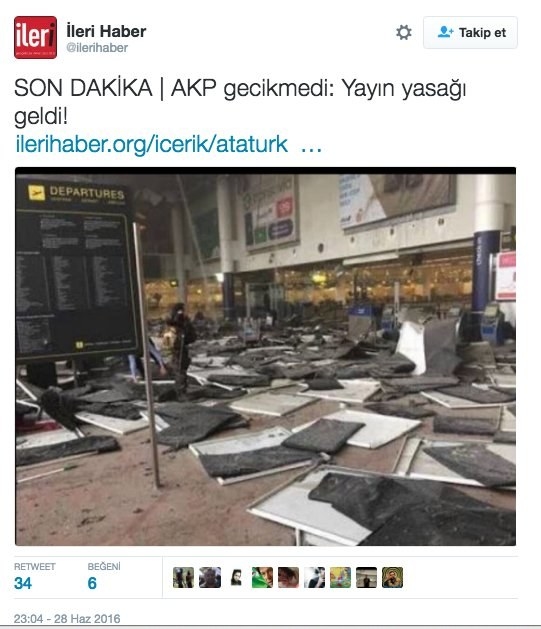 O La Repubblica publicou esta imagem e disse aos seus leitores que se tratava de Istambul: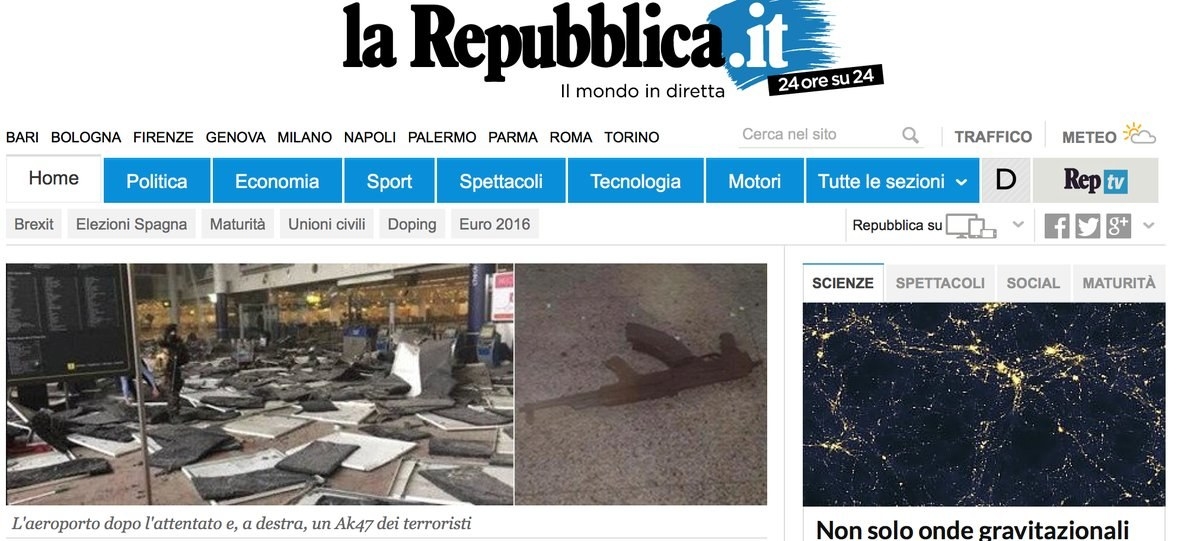 Mas a foto original está disponível na Reuters desde março, e é claramente de Bruxelas.