Você vai precisar de:
8 fatias de queijo
8 salsichas
8 palitos de madeira
2 xícaras de farinha
1 colher de chá de sal
1 colher de chá de pimenta
1 colher de sopa de fermento químico
1 ½ xícara de leite
2 ovos
Óleo, para fritar
Ketchup e mostarda, a gosto
Modo de preparo:
1. Coloque uma salsicha no meio de uma fatia de queijo.
2. Enrole a fatia de queijo em volta da salsicha e passe um palito de madeira por dentro dela.
3. Coloque as salsichas envoltas em queijo com as bordas para baixo em uma assadeira. Deixe no congelador por 20 minutos.
4. Em uma bacia grande, misture farinha, sal, pimenta, fermento em pó, leite e ovos, mexendo até a massa ficar lisa e não apresentar caroços.
5. Despeje a massa em um copo para ficar mais fácil de usar.
6. Pegue 1 das salsichas resfriadas e coloque por completo na massa, erguendo e virando para deixar o excesso de massa escorrer.
7. Aqueça o óleo em uma panela no fogo médio-alto entre 190° C e 200° C.
8. Usando um pegador, cuidadosamente coloque a salsicha coberta de massa no óleo quente, virando para que frite igualmente em todos os lados. Retire quando estiver dourada e passe no papel toalha para remover o excesso de óleo.
9. Sirva com ketchup e mostarda.
10. Aproveite!
Rende 8 porções
Aposto que você ficou salivando.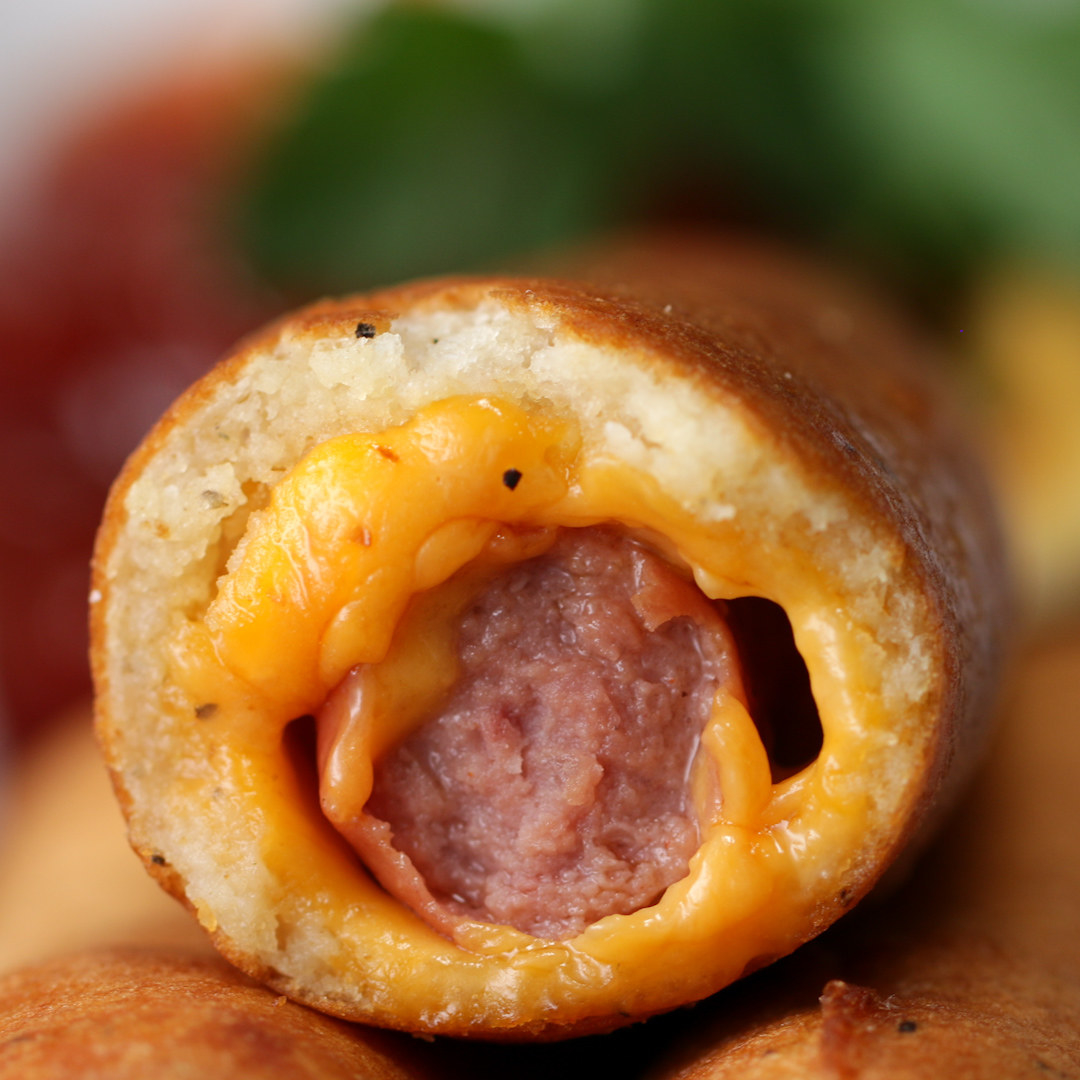 Looks like there are no comments yet.
Be the first to comment!