Você vai precisar de:
Porções: 1
1 colher de sopa de manteiga
2 camadas de biscoito tipo maizena
115g de cream cheese em temperatura ambiente
2 colheres de sopa de açúcar
3-4 gotas de essência de baunilha
Framboesas, para servir
Modo de preparo:
1. Derreta a manteiga em uma pequena caneca ou prato que possa ir ao microondas. Unte um pote de cerâmica com a manteiga derretida.
2. Triture os biscoitos em migalhas finas e, em seguida, misture com a manteiga restante. Com uma colher, espalhe a crosta pelos lados do prato.
3. Em uma pequena tigela, misture o cream cheese, açúcar e baunilha, mexendo até que não haja bolinhas. Despeje a mistura sobre a crosta de biscoito e depois espalhe-a uniformemente no topo.
4. Leve ao microondas por pelo menos 4 minutos, de 30 a 45 segundos de cada vez, com 50% de potência. Não deixe que o cheesecake borbulhe pelas laterais.
5. Resfrie no freezer por pelo menos 30 minutos, até ficar completamente frio ao toque.
6. Com uma faca, afrouxe as bordas do cheesecake, depois inverta em um prato, ou coma diretamente do pote.
7. Cubra com algumas framboesas, e bom apetite!
Inspirado por Kirbie's Cravings
Cheesecake de 5 minutos no microondas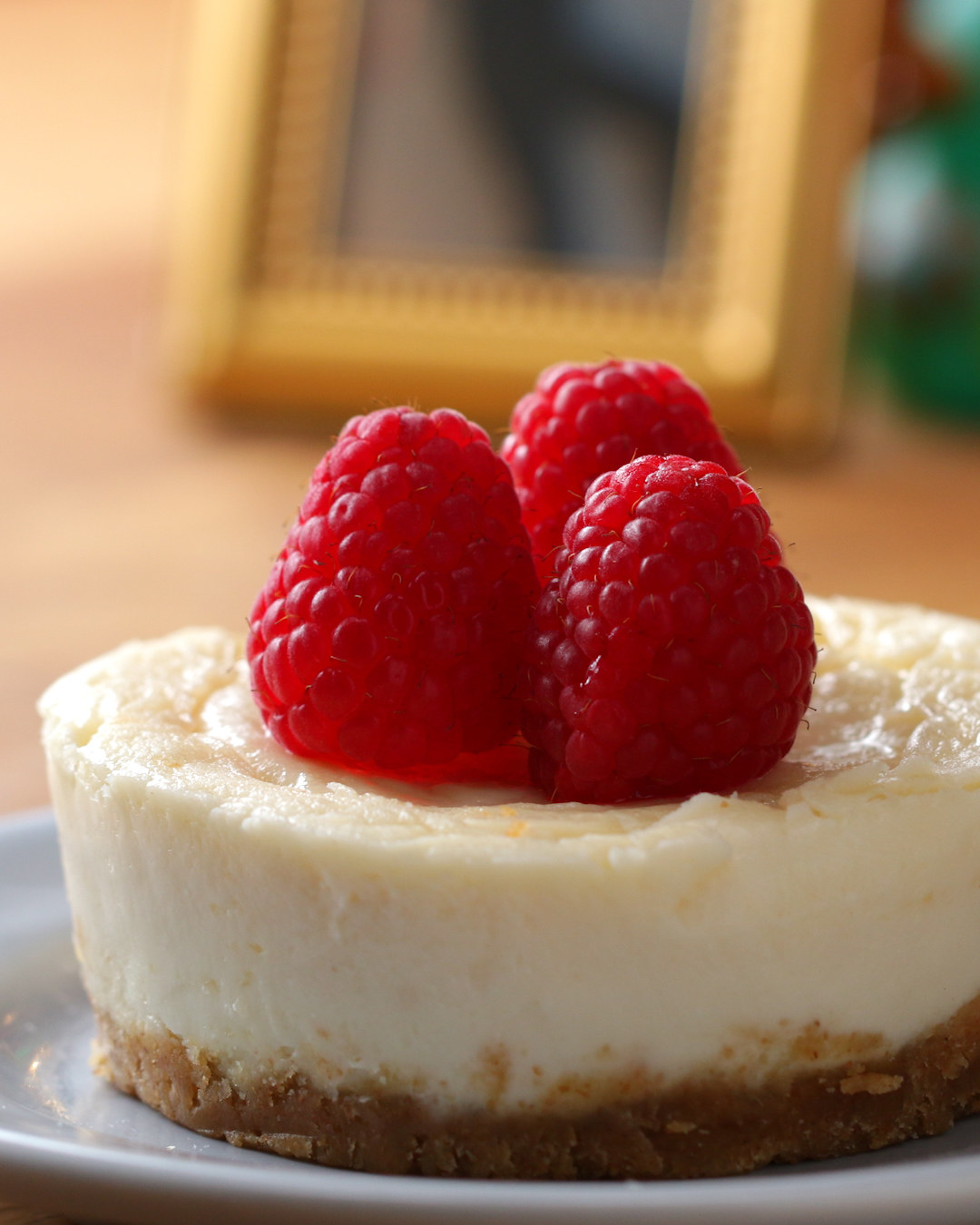 Looks like there are no comments yet.
Be the first to comment!