Você vai precisar de:
1 pacote com 8 pães de cachorro-quente
¼ de xícara de manteiga derretida
2 dentes de alho amassados
2 colheres de sopa de salsa picada fininha
8 fatias de queijo cheddar
1 pacote de 500g de salsichas
Modo de preparo:
1. Preaqueça o forno a 180 ºC.
2. Coloque os 8 pães de cachorro-quente em uma assadeira de 23x33 centímetros, corte um retângulo em cada pão de cachorro-quente, certificando-se de manter a 1 centímetro das bordas.
3. Aperte a parte cortada de cada pão firmemente para baixo, certificando-se de apertar as bordas inferiores também. Isso ajudará a criar um espaço maior para os recheios e evitar que eles transbordem.
4. Misture a manteiga, o alho e a salsa em uma bacia pequena, e depois passe essa mistura nos pães e em suas aberturas.
5. Leve ao forno por 5 minutos para tostar os pães e ajudar as laterais dos pães a firmarem para que não abram com o peso dos recheios.
6. Coloque uma fatia de queijo cheddar em cada pão e, depois, coloque um pouco do molho de pimenta.
7. Coloque a salsicha por cima do molho de pimenta e, depois, cubra com mais molho.
8. Leve ao forno por 20 a 25 minutos, até o queijo dourar e o molho de pimenta começar a dourar.
9. Separe os cachorros-quentes abertos com a faca e tenha um bom apetite!
PERFEITO!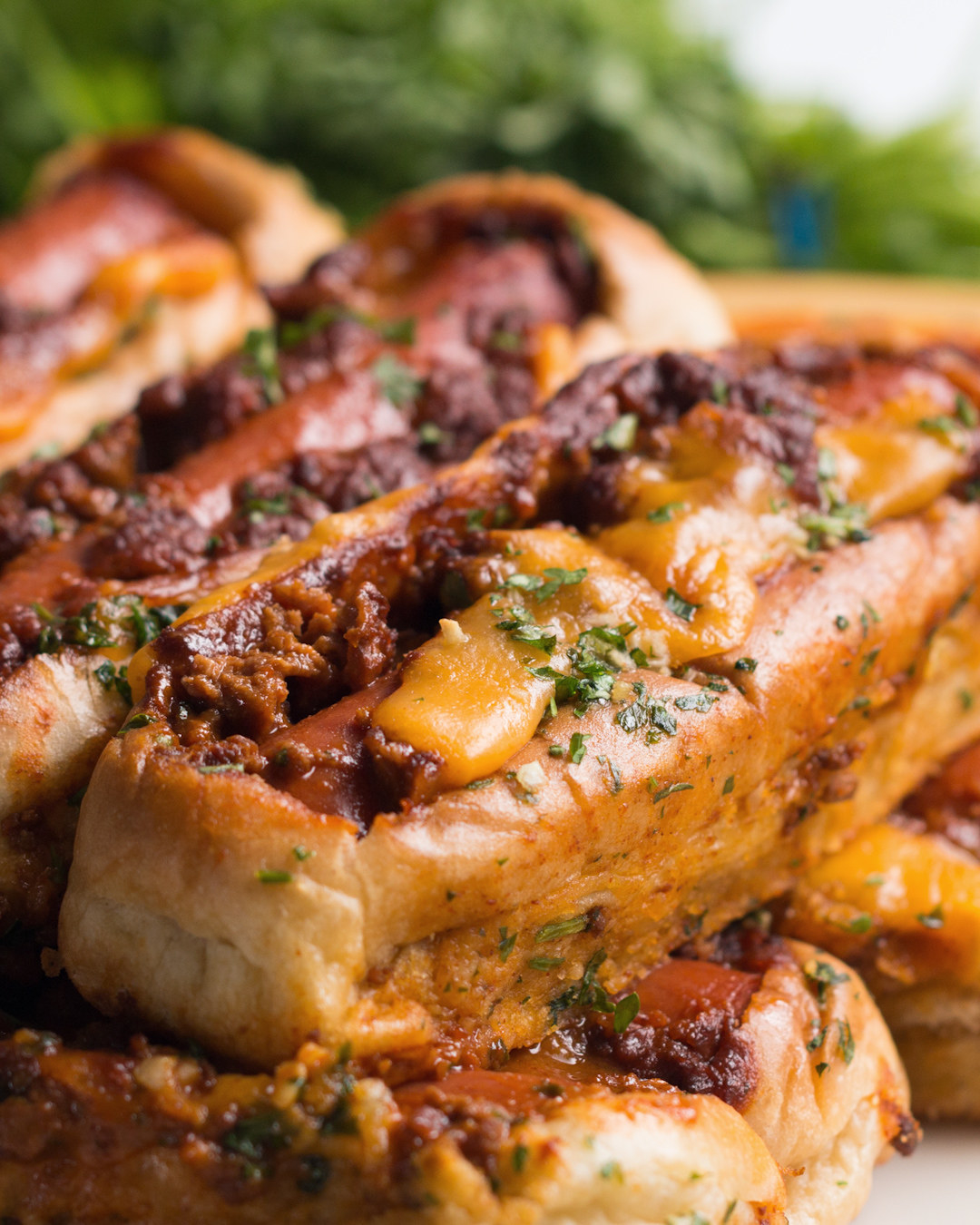 Looks like there are no comments yet.
Be the first to comment!