Você vai precisar de:
2 gemas de ovo
¼ de xícara de açúcar
½ xícara de leite
¾ de xícara de mistura para panquecas
4 claras de ovos
Manteiga, para servir
Calda, para servir
Frutas sortidas, para servir
Modo de preparo:
1. Misture as gemas, o açúcar, o leite e a mistura para panquecas em uma tigela bem grande até obter uma consistência lisa e sem pelotas grandes.
2. Em outra tigela grande, bata as claras com uma batedeira manual até virar claras em neve.
3. Misture as claras na massa de panqueca com cuidado, apenas até ela ser incorporada, com cautela para não murchar a massa.
4. Unte dois moldes de metal em formato de anel de 9 cm e coloque-os no centro de uma frigideira, no fogo mais baixo possível. Preencha os moldes com cerca de ¾ de massa, tampe a frigideira e cozinhe por cerca de 10 minutos, até o centro das panquecas estarem ligeiramente instáveis.
5. Solte as panquecas do fundo da frigideira com uma espátula e vire-as com cuidado para não derramar nada da massa de dentro do molde.
6. Tampe e cozinhe por mais 5 minutos, e então sirva com manteiga, calda e frutas.
7. É só saborear!
Porções: 4
"Chega a manteiga derrete".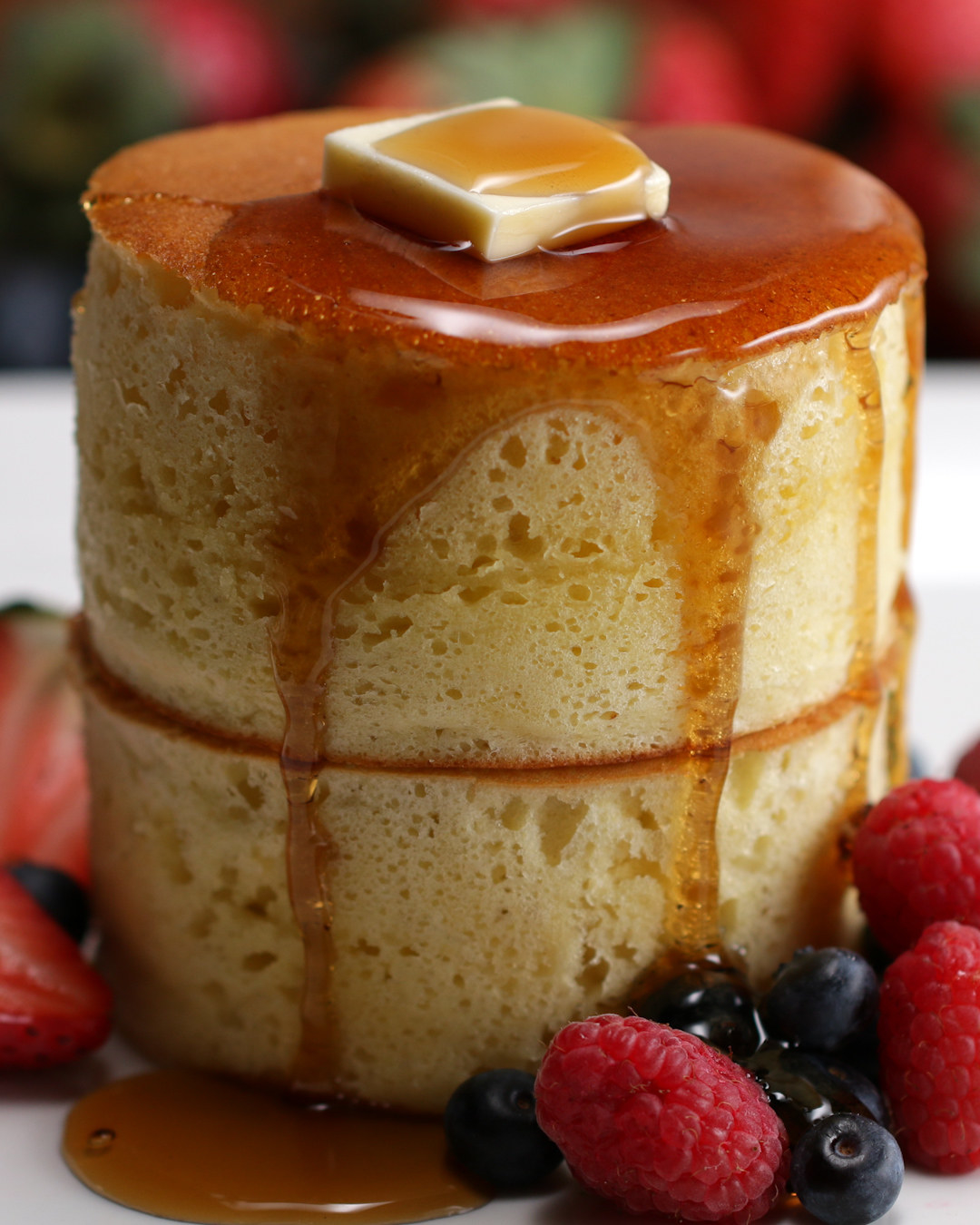 Looks like there are no comments yet.
Be the first to comment!