Você vai precisar de:
* 3 ovos, com a gema separada da clara
* ⅛ de colher de chá de cremor de tártaro
* 3 colheres de chá de cream cheese amolecido ou iogurte grego
Modo de preparo:
1. Preaqueça o forno a 160°C.
2. Separe as claras das gemas em dois recipientes diferentes.
3. Adicione o creme de tártaro às claras e bata até ficar em ponto de neve.
4. Adicione o cream cheese ou iogurte grego nas gemas, misturando até ficar uniforme.
5. Acrescente metade das claras às gemas e misture até ficar uniforme. Adicione o resto e misture novamente até que a massa fique incorporada.
6. Forre uma assadeira com papel manteiga e coloque seis porções da mistura (cerca de ½ xícara cada).
7. Espalhe as porções com uma espátula, formando círculos com cerca de 1,2 centímetros de espessura.
8. Leve ao forno por 30 minutos, ou até que fiquem dourados.
9. Deixe esfriar por pelo menos 1 hora.
10. Saboreie com seus acompanhamentos favoritos!
Bom demais!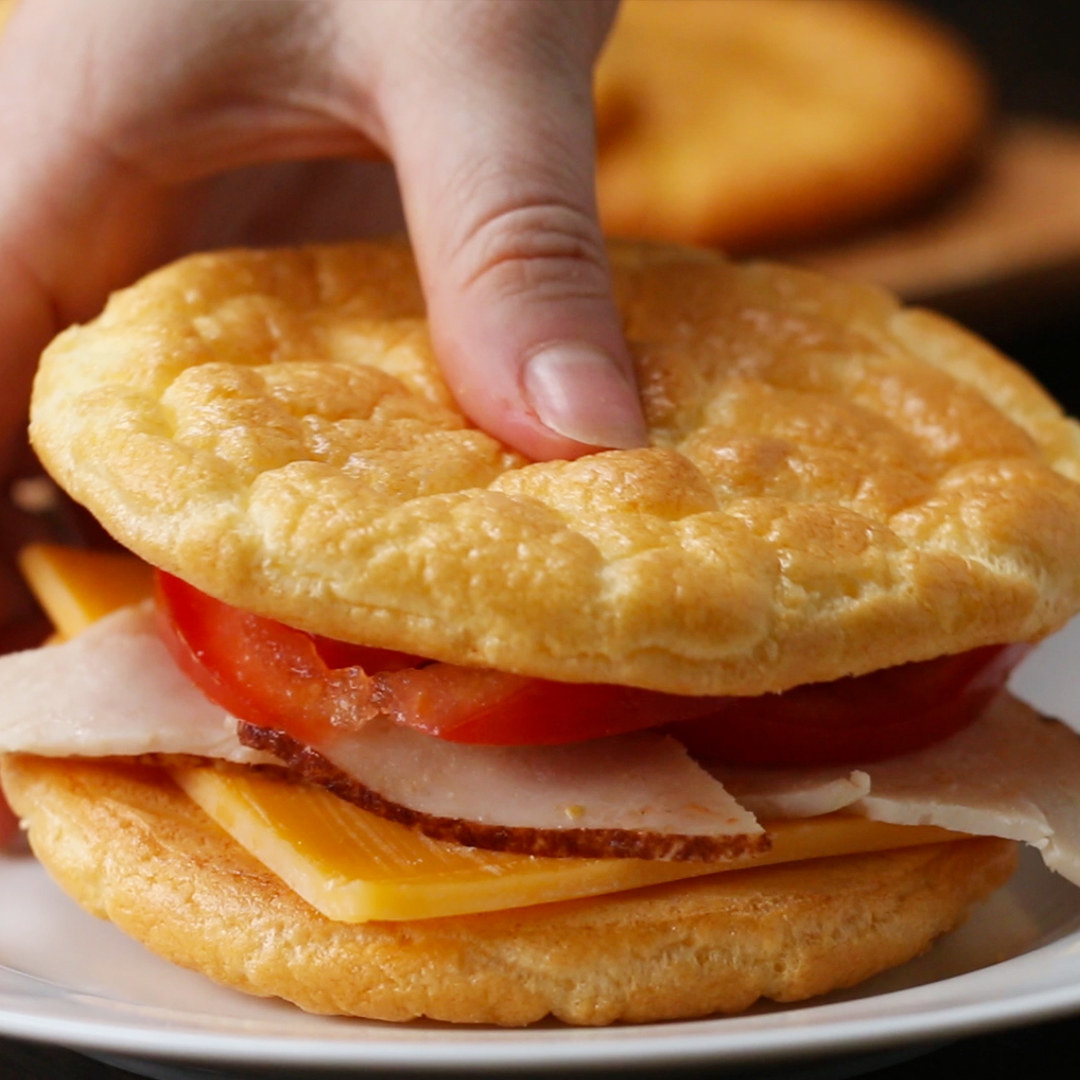 Looks like there are no comments yet.
Be the first to comment!