Virginia McLaurin tem 106 anos. No domingo, ela visitou a Casa Branca e conheceu o presidente Barack Obama e a primeira-dama Michelle Obama.
E ela ficou muito animada com isso...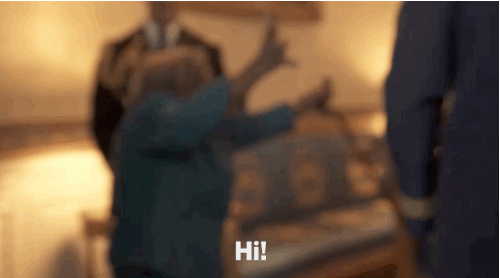 Os Obamas não acreditaram quando descobriram que Virginia tinha 106 anos.
O presidente Obama perguntou: "Qual é o segredo para continuar dançando aos 106 anos?"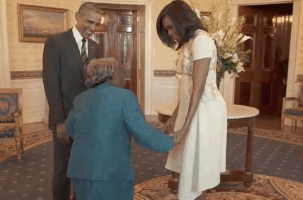 Então, ela mostrou.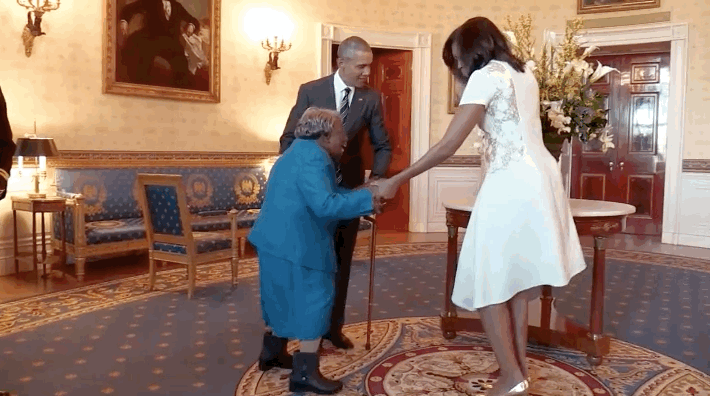 Virginia foi convidada para a Casa Branca para conhecer os Obamas por causa do Mês da História Negra.
Enquanto Michelle disse a ela: "Eu quero ser como você quando crescer."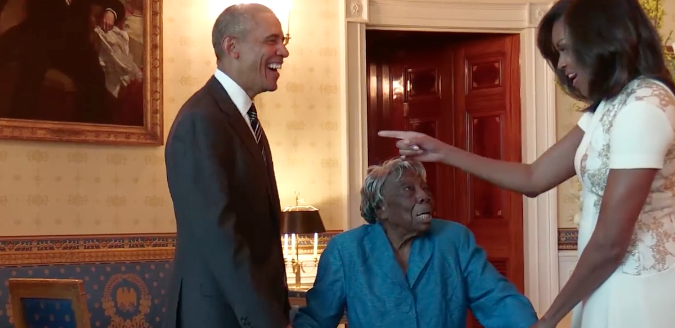 Dois anos atrás, Virginia disse à NBC Washington que seu único desejo era conhecer Barack Obama.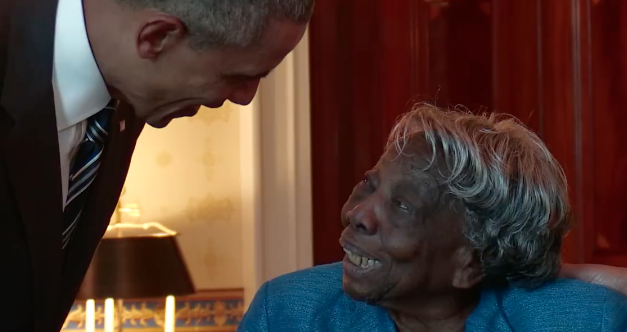 Looks like there are no comments yet.
Be the first to comment!