Este fim de semana, esta matéria do New York Times sobre a crise política brasileira foi bastante compartilhada porque eles traduziram o nome do deputado (e palhaço) Tiririca para "Grumpy".
O jornal provavelmente se baseou na expressão "tiririca da vida", que significa estar bravo com alguma coisa.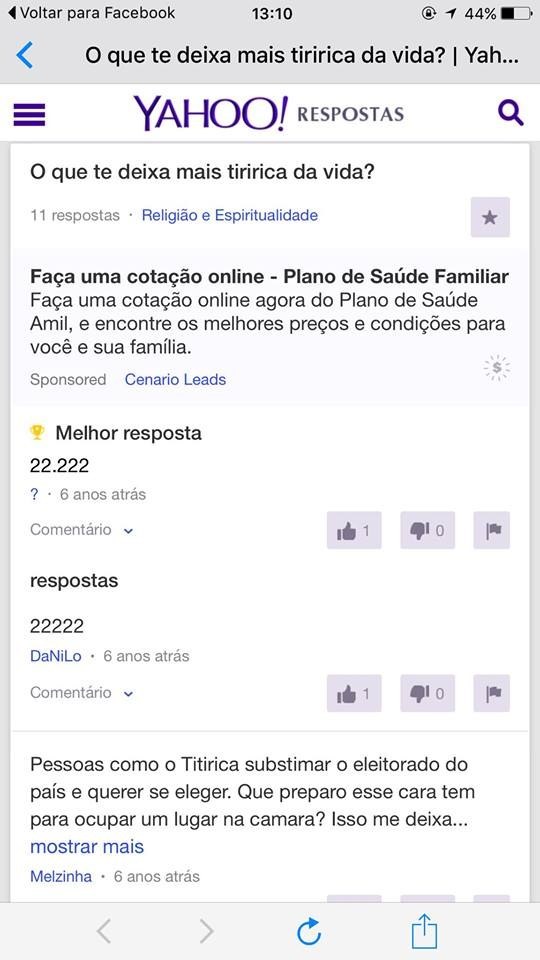 O dicionário Michaellis confirma: tiririca pode ser "colérico, furioso, zangado, irritado".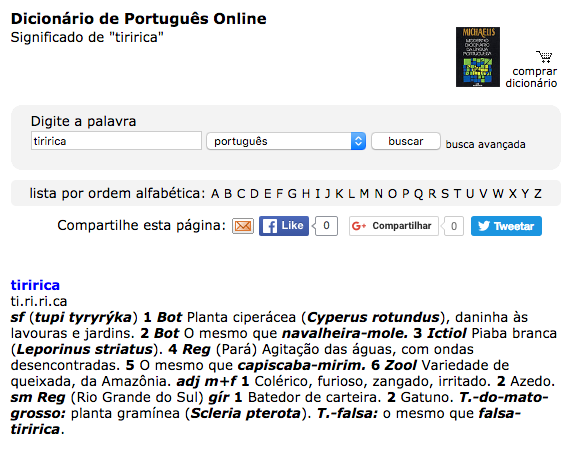 Outros veículos já haviam usado a tradução. A BBC, por exemplo, chamou Tiririca de Grumpy lá durante as eleições de 2010.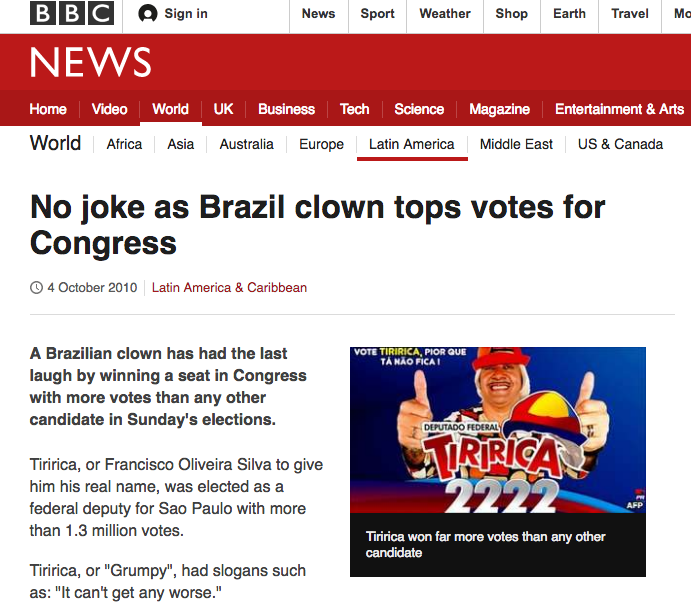 Looks like there are no comments yet.
Be the first to comment!