A Prefeitura de São Paulo começou a dar respostas engraçadinhas para perguntas feitas pelo Facebook do órgão.

Aqui, por exemplo, ela disse que a Madonna não aprovaria o comentário do usuário.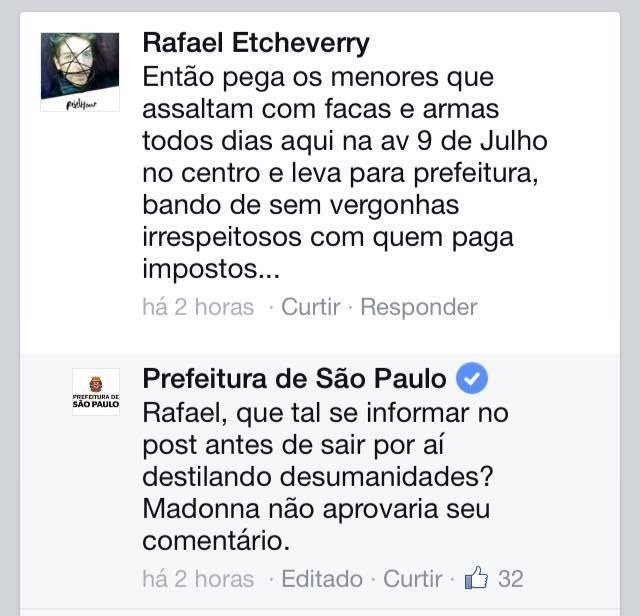 Aqui ela desejou a cura do preconceito de Arnaldo.

Aqui ela ironizou uma acusação.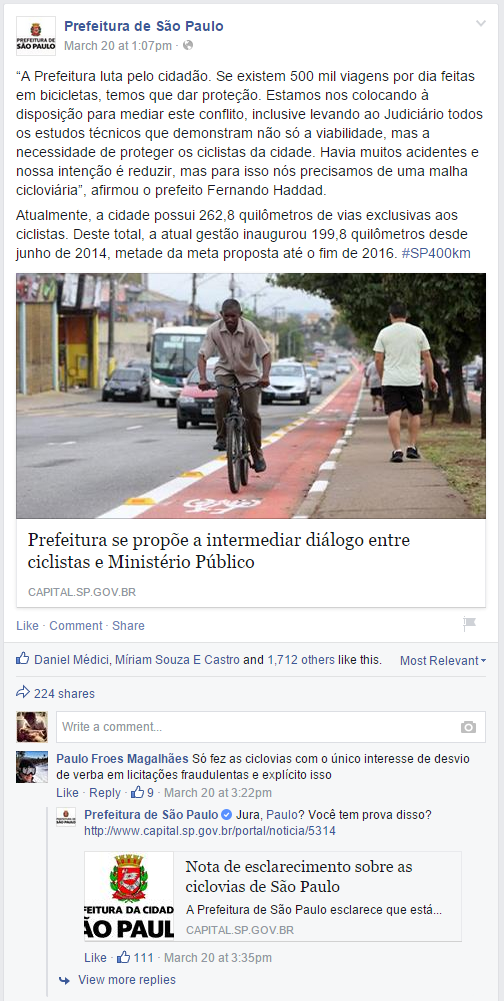 Aqui ela ficou chateada com o uso do termo "palhaçada" para ofender.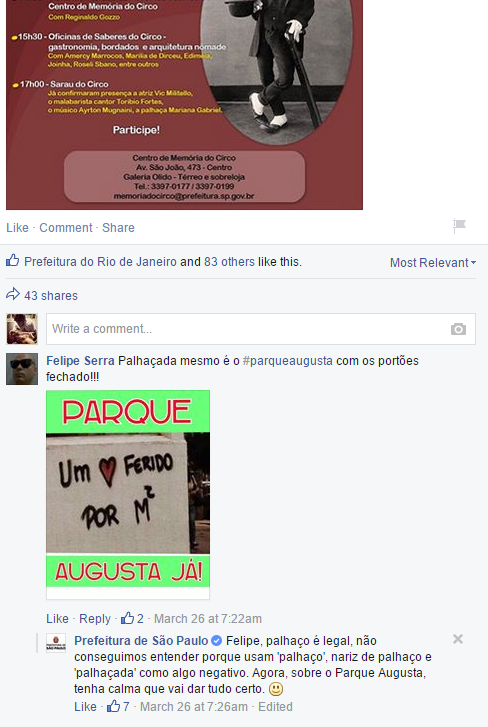 Aqui defendeu a democracia.

E aqui ela corrigiu uma pessoa crítica ao movimento LGBT.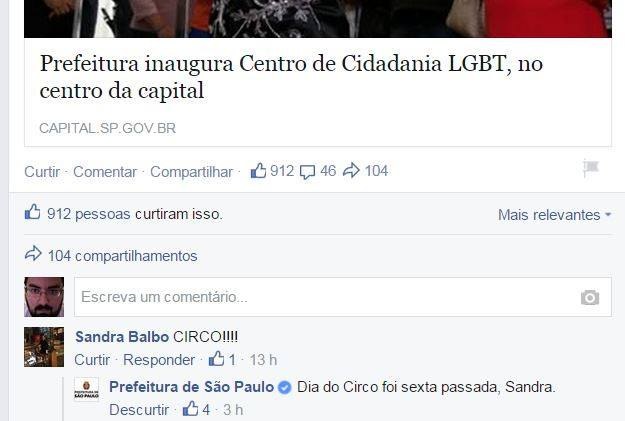 Looks like there are no comments yet.
Be the first to comment!