O vídeo abaixo mostra um carioca apontando diferenças no peso de duas bandejas de linguiça encontradas no mercado Extra de Pilares, zona norte do Rio.
A etiqueta da primeira bandeja diz ter pouco mais de 1kg de linguiça. Mas ao ser pesada no próprio mercado, o visor da balança mostra 708g.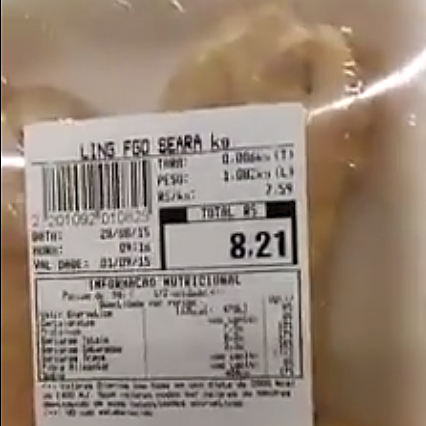 Na outra bandeja há supostamente 1,2kg, mas quando pesada, o visor mostra 872g. "Caraca olha só que pouca vergonha, cara!", diz a pessoa que fez o vídeo.
O Extra respondeu ao BuzzFeed Brasil por meio de sua assessoria de imprensa que as diferenças de peso no vídeo "não condizem com o padrão exigido pela rede" e que já acionou a empresa responsável pela manutenção das balanças para vistoria.
O Extra informa que segue irrestritamente o que determina o Código de Defesa do Consumidor e que os pontos abordados no vídeo não condizem com o padrão exigido pela rede. A assessoria disse ainda que a loja lamenta o ocorrido e permanece à disposição do cliente para qualquer esclarecimento.
Looks like there are no comments yet.
Be the first to comment!