Na manhã de hoje a hashtag #ErrarÉHumanoPersistirÉBiel ficou no topo dos Trending Topics do Twitter, com centenas de novas menções por minuto.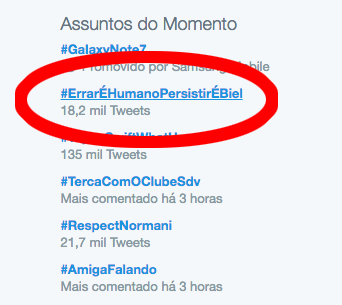 O motivo é que as pessoas não acreditaram que Biel disse em uma entrevista que a repórter que o acusou de assédio "prejudicou muito sua carreira".

Em junho, durante outra entrevista, Biel assediou uma repórter ao dizer que ela era "gostosinha" e que a "a quebraria no meio". O cantor recentemente REPETIU AS FRASES em um show.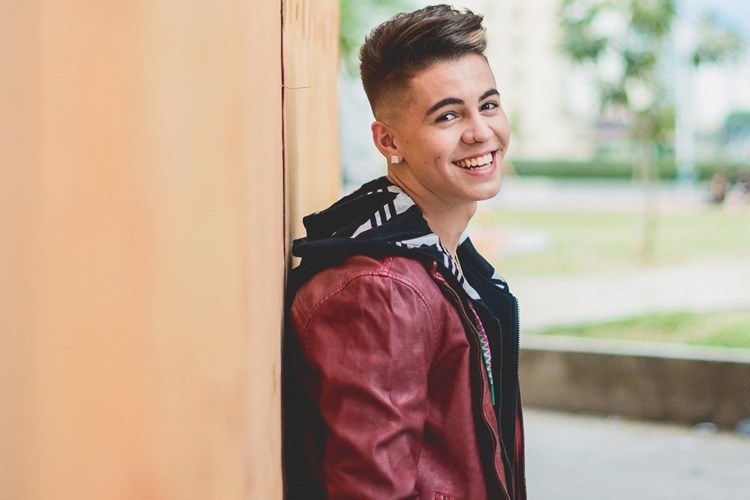 Sites como Morri de Sunga Branca e o Brasil Que Deu Certo fizeram compilações de tuítes antigos do perfil de Biel, que mostram que o cantor fala bosta há muito tempo.

A lista é realmente impressionante. Os tuítes do Biel têm machismo, misoginia e apologia ao estupro.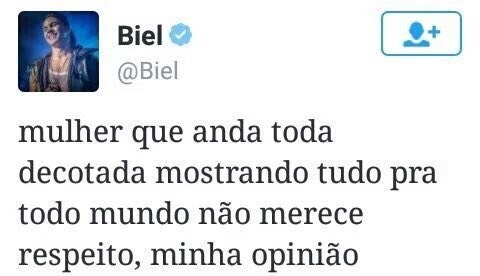 Transfobia também.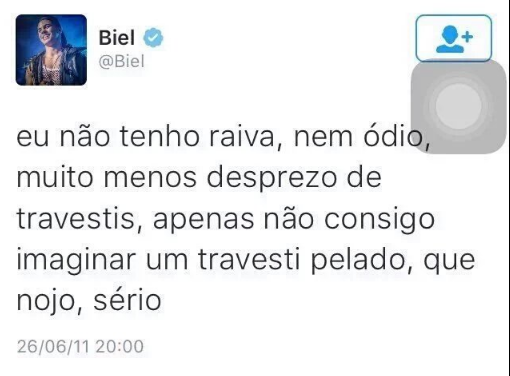 Tentou algumas vezes relativizar o racismo.

A diversidade de bosta que o Biel conseguiu tuitar é realmente impressionante:

Sobrou também para um monte de famosos.
As pessoas começaram a, claro, fazer piadas com os tuítes de Biel que foram espalhados pela internet.
Um ou outro fã até tentou aparecer para defender o indefensável.
Mas a sensação geral era esta aqui mesmo.
Tchau, Biel, vê se não volta mais.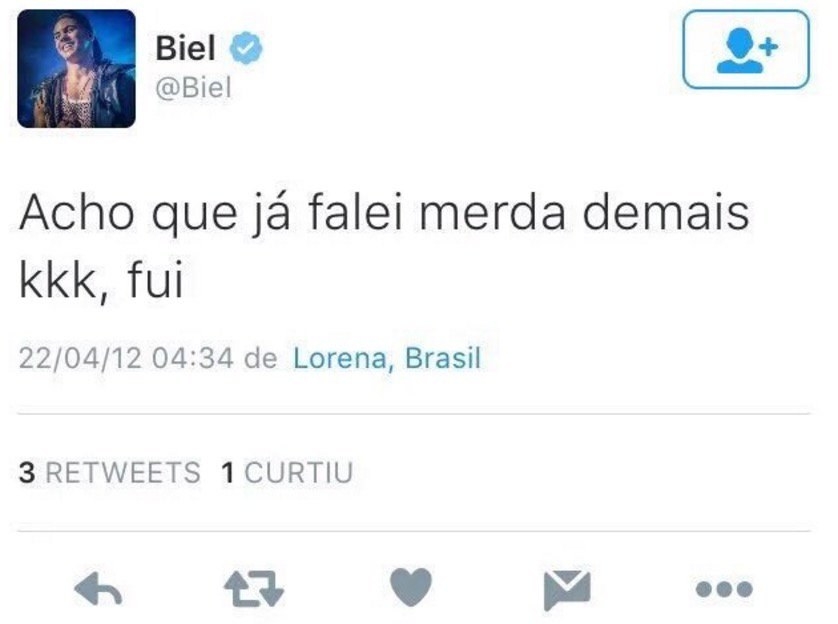 Looks like there are no comments yet.
Be the first to comment!