Na quinta (2), a página oficial do PMDB no Facebook publicou um texto segundo o qual programas sociais do governo federal — como o Bolsa Família e o Fies — irão acabar caso a reforma da Previdência não seja aprovada no Congresso Nacional.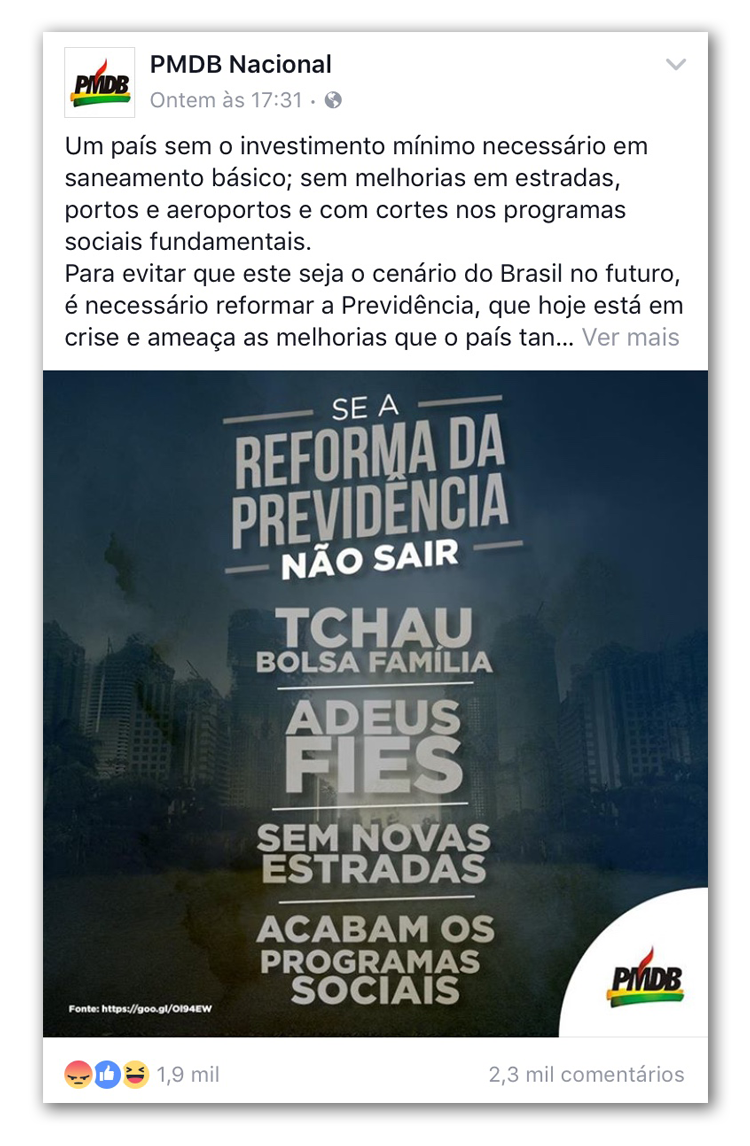 É difícil encontrar um comentário positivo na publicação.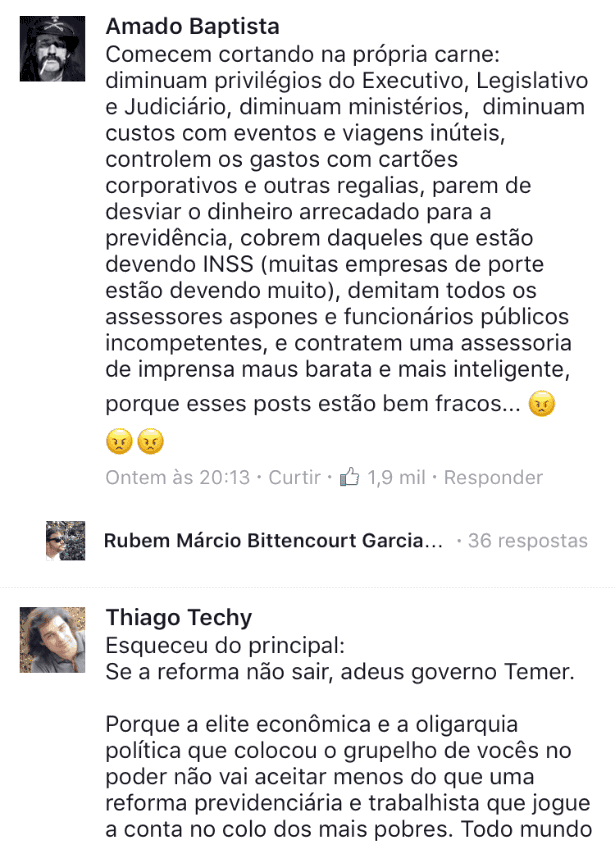 Algumas pessoas passaram a oferecer alternativas à reforma de Previdência, como uma redução nos salários dos políticos.

Uma usuária até apelidou a medida: "Eu tenho uma solução melhor do que a reforma da Previdência, chamo de 'a reforma do Planalto'", ela escreveu.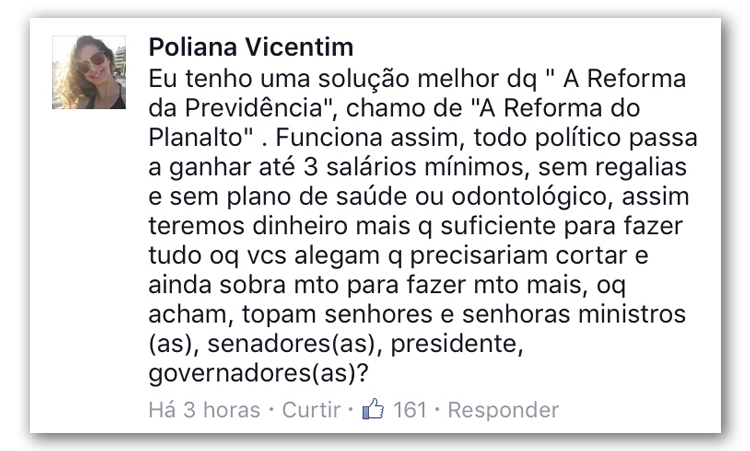 Resumindo, a reação não foi nada calorosa.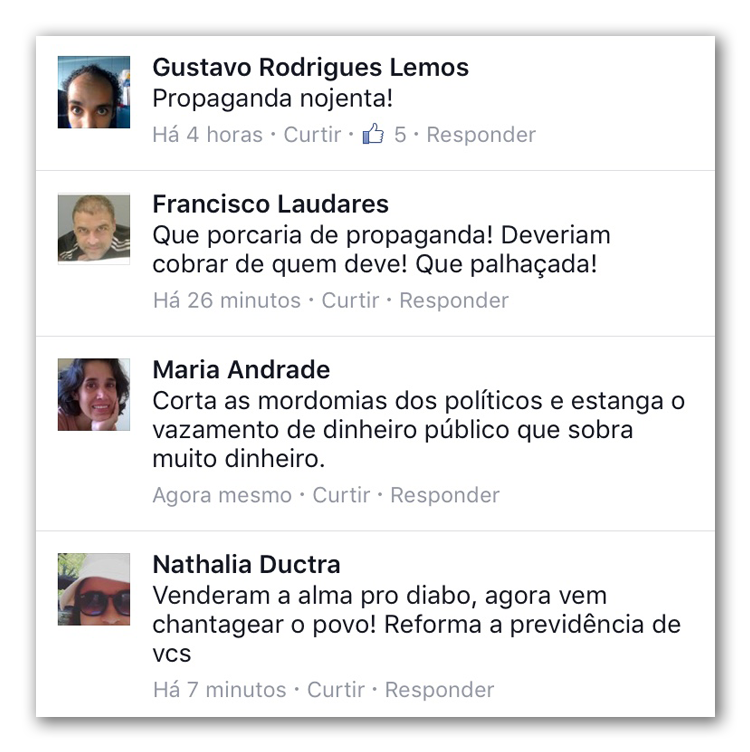 A Secretaria de Comunicação da Presidência da República disse que não vai comentar o assunto.
Veja também:
Alexandre Aragão é Repórter do BuzzFeed e trabalha em São Paulo. Entre em contato com ele pelo email alexandre.aragao@buzzfeed.com
Contact Alexandre Aragão at alexandre.aragao@buzzfeed.com.
Got a confidential tip? Submit it here.
Looks like there are no comments yet.
Be the first to comment!