Muita gente está compartilhando a foto abaixo, que mostra um policial misturando bombas aos pertences de um manifestante, como se fosse dos atos anti-Temer da semana passada.
Na verdade, a imagem é de janeiro.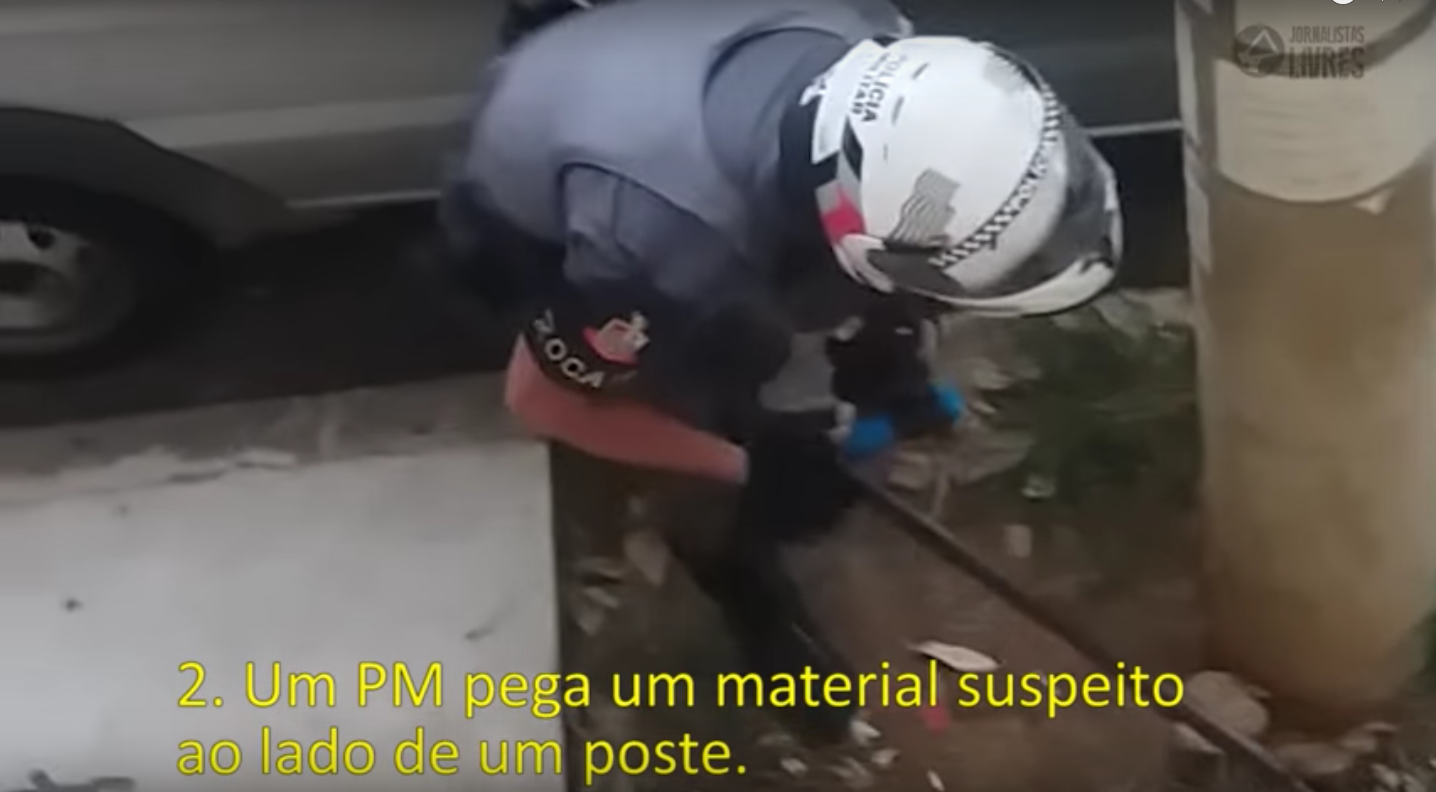 O vídeo foi gravado pelo grupo Jornalistas Livres, após uma manifestação contra o aumento da tarifa do transporte público, na praça Roosevelt, em São Paulo. Assista à íntegra abaixo:


As pessoas estão compartilhando principalmente essa reportagem do R7, publicada na época.
Desde a última segunda-feira, a PM tem sido duramente criticada por reprimir manifestantes em São Paulo.
No domingo, policiais lançaram bombas no momento da dispersão de uma manifestação que reuniu entre 30 e 100 mil pessoas, segundo a PM e os manifestantes.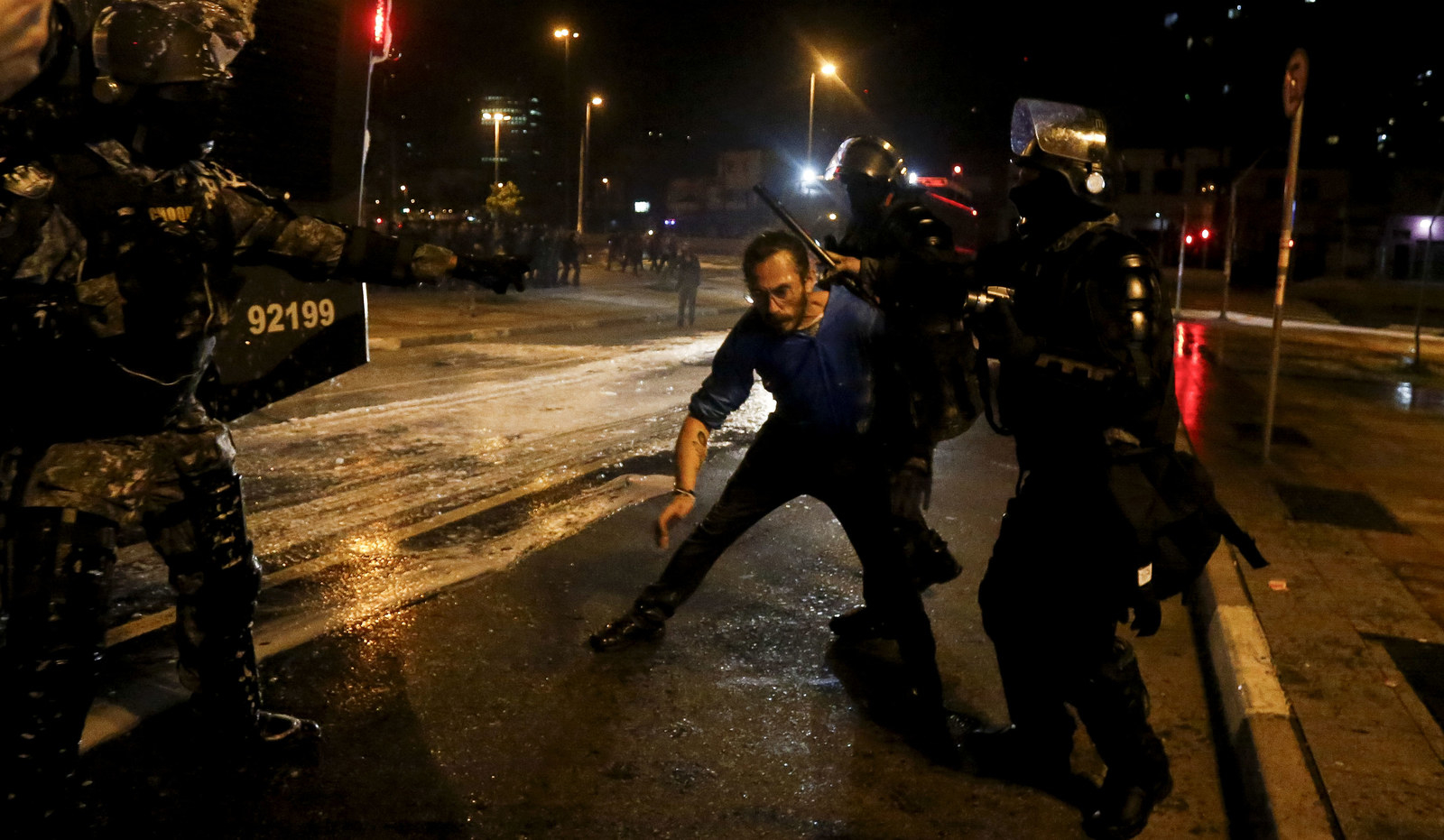 Há indícios de que a PM provocou o confronto e não reagiu aos manifestantes –o que a corporação nega.

A polícia contou duas histórias diferentes para explicar o por que disparou bombas, gás lacrimogêneo e jatos d'água contra os manifestantes.

No domingo, a PM afirmou que os bombas foram lançadas como meio de dissuadir pessoas que estavam depredando a estação, com barras de ferro.

Na segunda, a polícia disse que seus homens se defenderam de pedras lançadas por manifestantes.
Veja mais:
Looks like there are no comments yet.
Be the first to comment!