O equipamento da equipe de Caetano Veloso foi roubado na noite de domingo (14), em Maraú (BA), por um grupo de homens armados. Desde então, o cantor tem sido alvo de críticas nas redes sociais por um tuíte atribuído a ele.
Mas o tuíte é FALSO.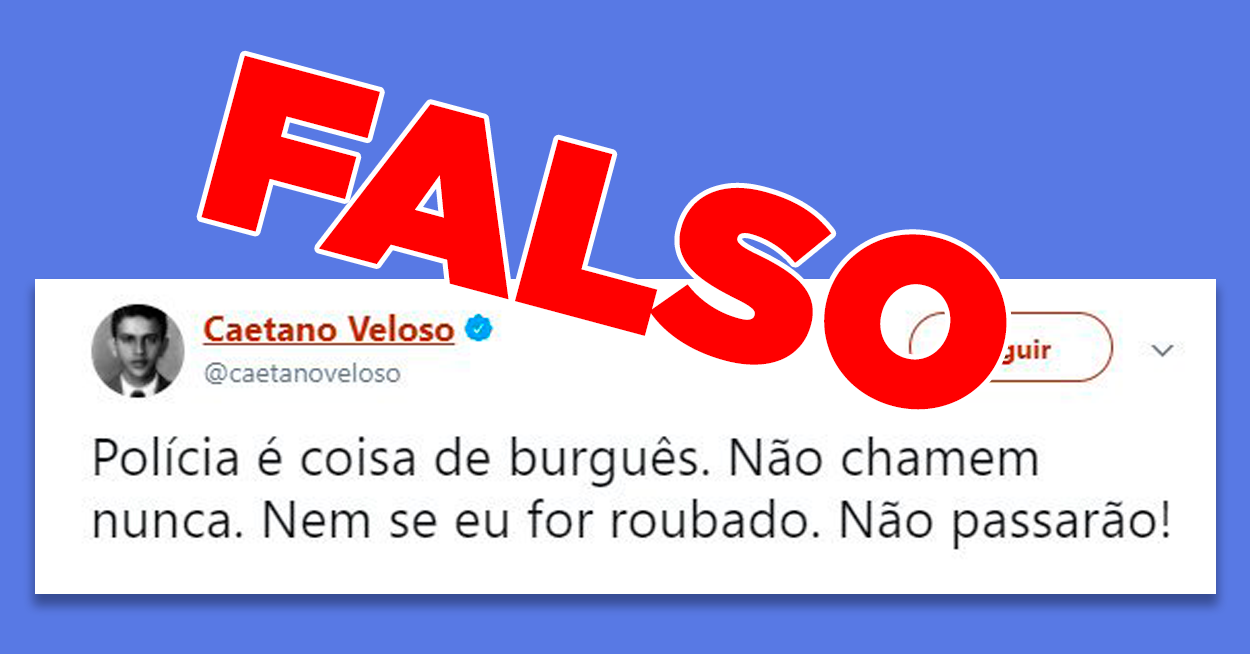 Os ataques começaram após o cantor pedir ajuda, no Twitter, para identificar os bandidos e reaver os equipamentos — ele incluiu as placas do carro e do reboque utilizados no roubo.
Após esse tuíte, Caetano passou a ser atacado por militantes de direita. E a imagem falsa começou a circular.
Alexandre Aragão é Repórter do BuzzFeed e trabalha em São Paulo. Entre em contato com ele pelo email alexandre.aragao@buzzfeed.com
Contact Alexandre Aragão at alexandre.aragao@buzzfeed.com.
Got a confidential tip? Submit it here.
Looks like there are no comments yet.
Be the first to comment!