Você vai precisar de:
Para a massa:
10 biscoitos triturados
6 colheres de sopa de manteiga derretida
Para o creme de menta:
1/2 xícara de óleo de coco
1/2 xícara de creme de leite fresco
1 colher de chá de essência de baunilha
3 colheres de chá de essência de menta
2 colheres de sopa de açúcar de confeiteiro
Para a cobertura de chocolate:
110 g de chocolate amargo
2 colher de sopa de óleo de coco
Modo de preparo:
1. Coloque os biscoitos em um saco com fecho hermético. Amasse os biscoitos com um rolo de macarrão até que a textura fique fina.
2. Em uma bacia, misture o biscoito moído com a manteiga derretida e misture bem.
3. Coloque papel manteiga em uma forma de 23x23 cm.
4. Preencha a forma com o biscoito moído e aperte até formar uma crosta lisa. Coloque no congelador.
5. Em uma bacia grande, misture os ingredientes para o creme de menta usando um mixer até que um creme firme e uniforme seja formado.
6. Retire a forma do congelador e passe o creme de menta sobre a massa formando uma camada lisa. Deixe no congelador por pelo menos 1 hora.
7. Em uma bacia pequena, misture o chocolate com o óleo de coco. Coloque no micro-ondas em intervalos de 20 segundos, mexendo bem a cada vez, até que o chocolate fique totalmente derretido.
8. Retire a forma do congelador e corte a massa com o creme de menta em 36 quadrados (ou seja 6 quadrados na vertical e 6 na horizontal).
9. Coloque os quadrados em um suporte de metal para esfriar e cubra com chocolate.
10. Deixe os quadrados esfriarem na geladeira ou no congelador até estarem prontos para comer.
Não vai sobrar um!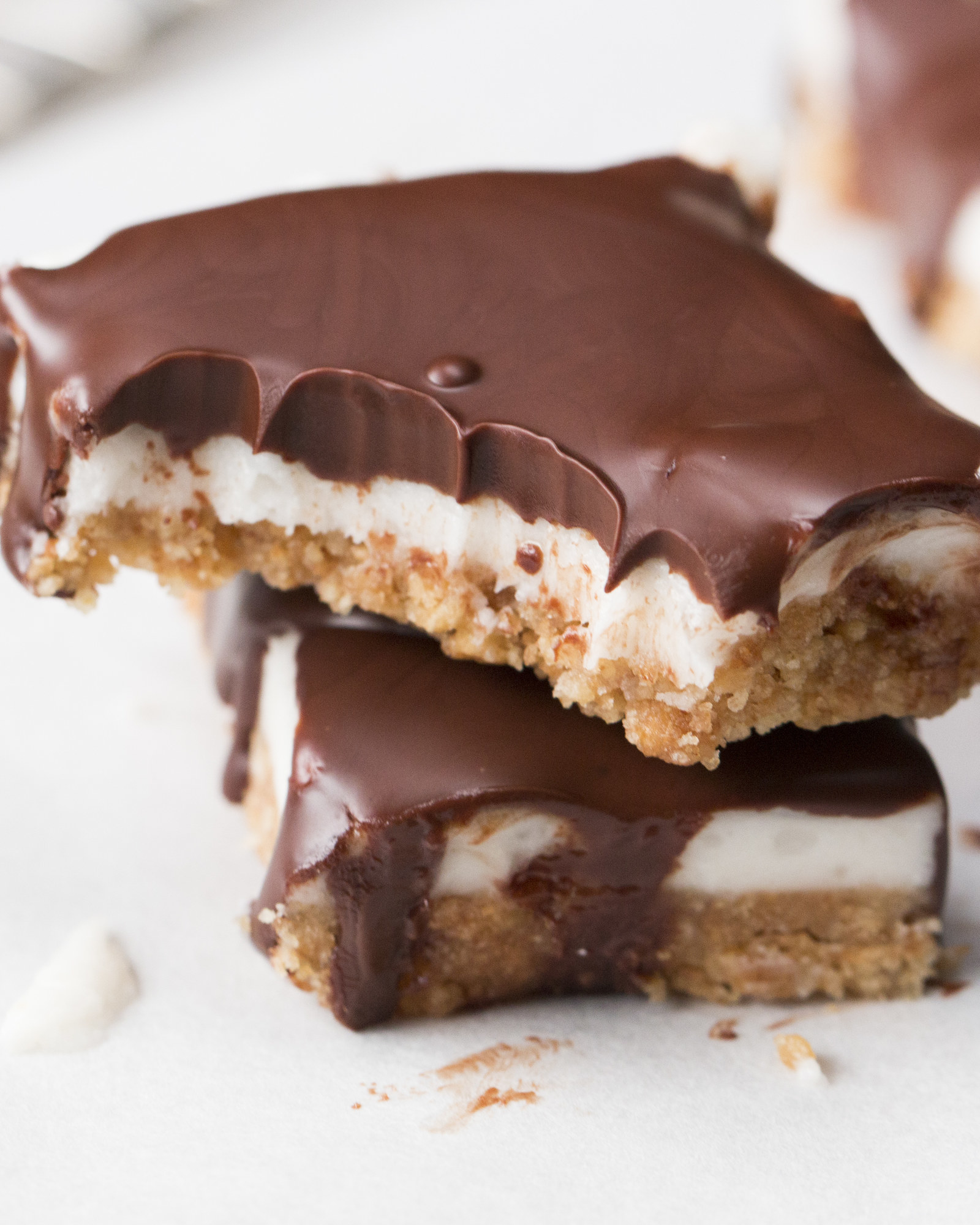 Looks like there are no comments yet.
Be the first to comment!