1.
It's an iconic line, but it's not a nice term, man.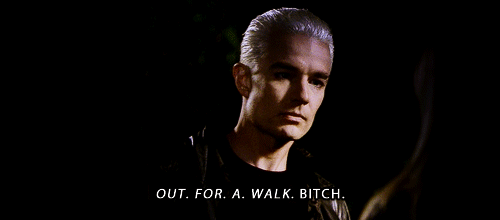 2.
Full of your vamp self, are you?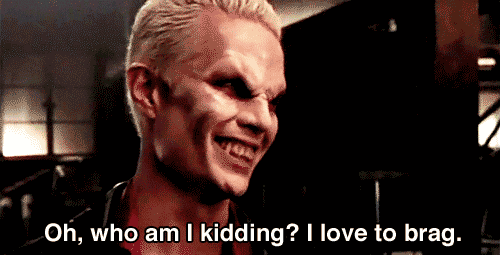 3.
Apathy is no way to be.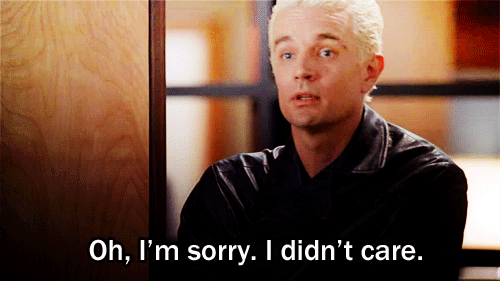 4.
Now is probably the best time to remind you that he's a bloodthirsty demon.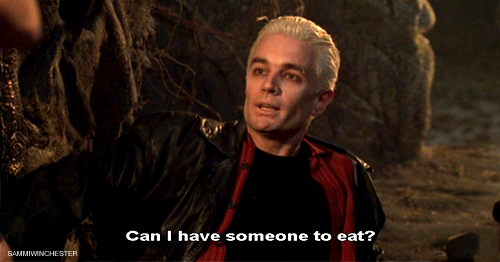 5.
He's kind of a real big, creepy stalker.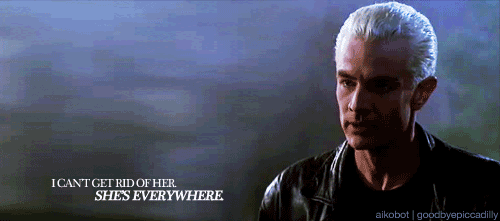 6.
SPIKE. PERSONAL SPACE.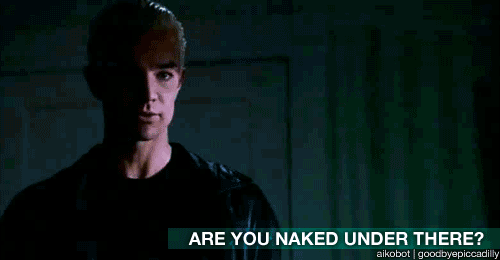 7.
And for a very serious offense, he attempted to rape the woman he said he loves.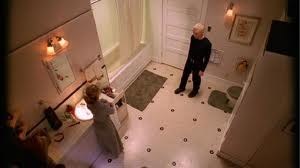 8.
But with the gloom and doom already?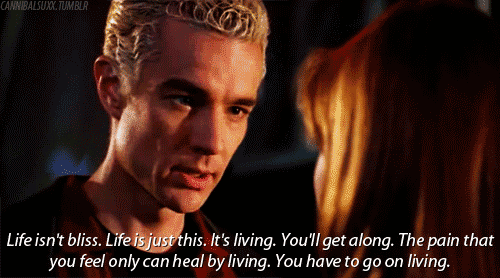 9.
Here's a douche move: Hire yourself out as a festival attraction. People will love it.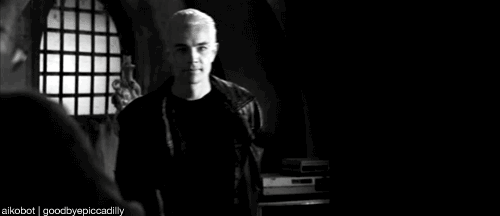 10.
Once he was wired NOT to be a heinous killer, he actually wanted to get that side of him back.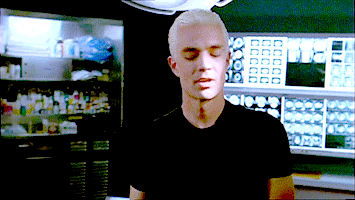 11.
He's a horrible liar.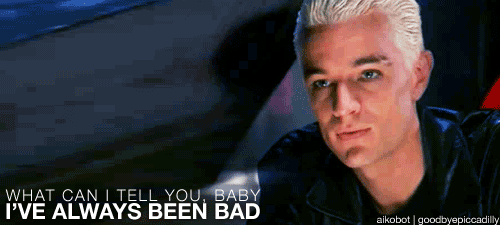 12.
THIS IS CREEPY.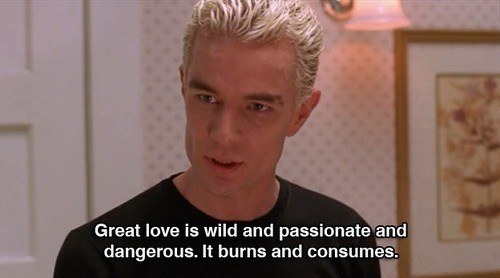 13.
What a chicken.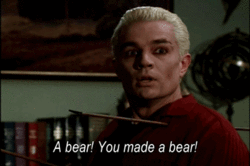 14.
Unwanted sexual advances are kind of his thing.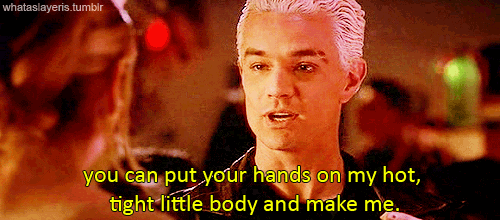 15.
Eww.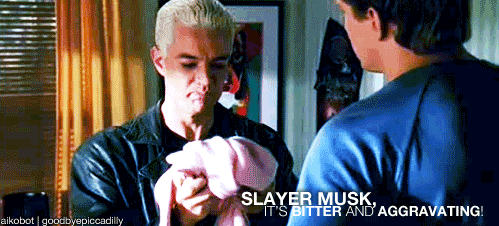 16.
His fantasies involve a brush with death.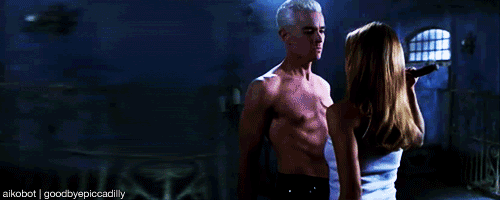 17.
Yeah, that's true. But Spike is not a REAL MAN. He's a REAL DEMON.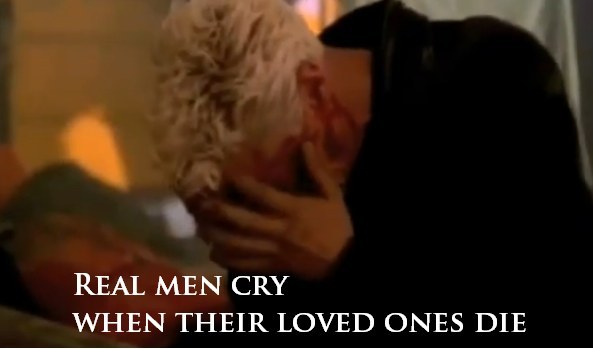 18.
How dare you say this to Buffy like that?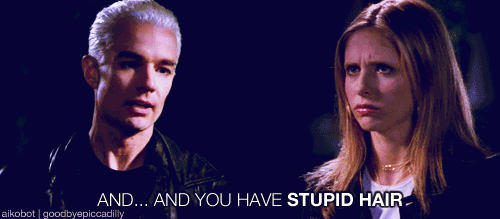 19.
There's the death fetish thing again.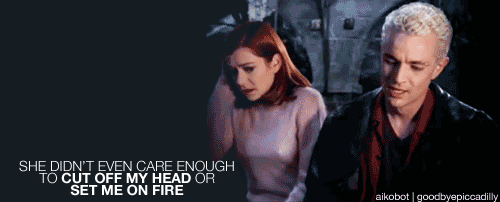 20.
Yeah, Spike. Duh.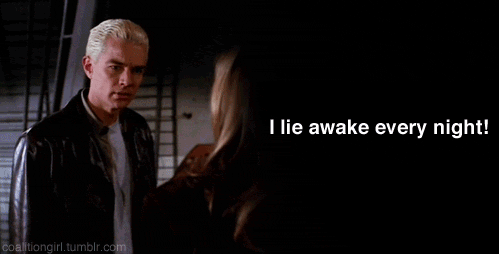 21.
And finally, he was a victim of the '70s.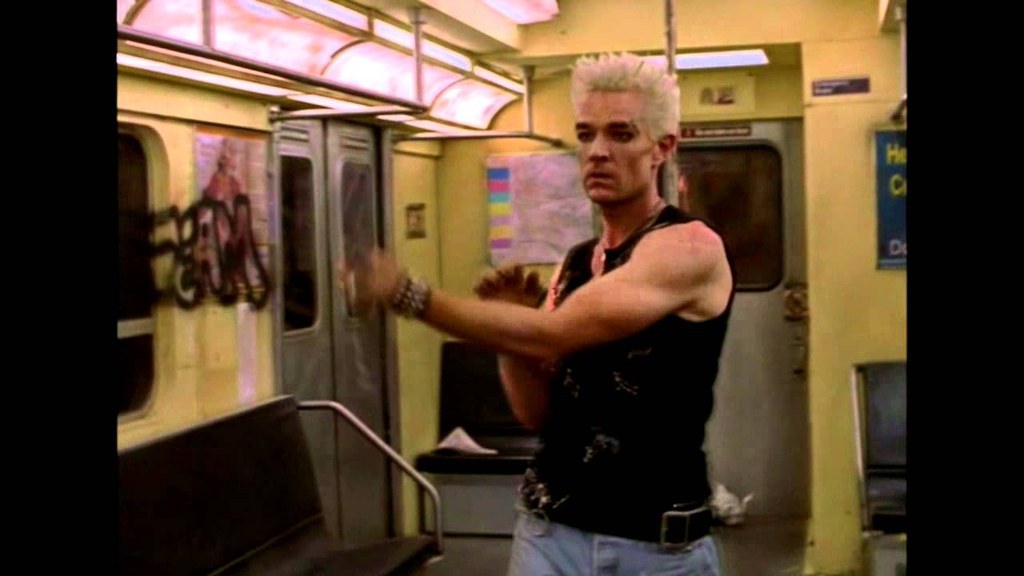 This post was created by a member of BuzzFeed Community, where anyone can post awesome lists and creations.
Learn more
or
post your buzz!