I can count on one finger the number of times I've enjoyed shopping for clothes.
It was my 13th birthday, and my grandma let me experience the pure thrill of filling a cart with the trendiest early-oughts looks: camo cargo shorts, skateboarder-branded tees, bootcut jeans in every wash and state of distress. It was the closest I'd ever get to being on Supermarket Sweep or Super Toy Run, so I savored every minute of it.
Shopping, in a word, sucks.
But after that, I spent my post-puberty years caring too much about how my body looked under clothes. Tbh, I still absolutely dread trying stuff on (Will the waist be too small or the length too long? Will these pants even BUTTON?!). Shopping, in a word, sucks.

But because I just turned 27, I wanted to try to do the seemingly impossible: enjoy shopping again and have fun (?!!) buying clothes that fit. To do this, I required power in numbers, so I recruited four coworkers to skip lunch and walk with me to Bonobos instead, leaving our inhibitions behind (and my camo cargo shorts in 2003).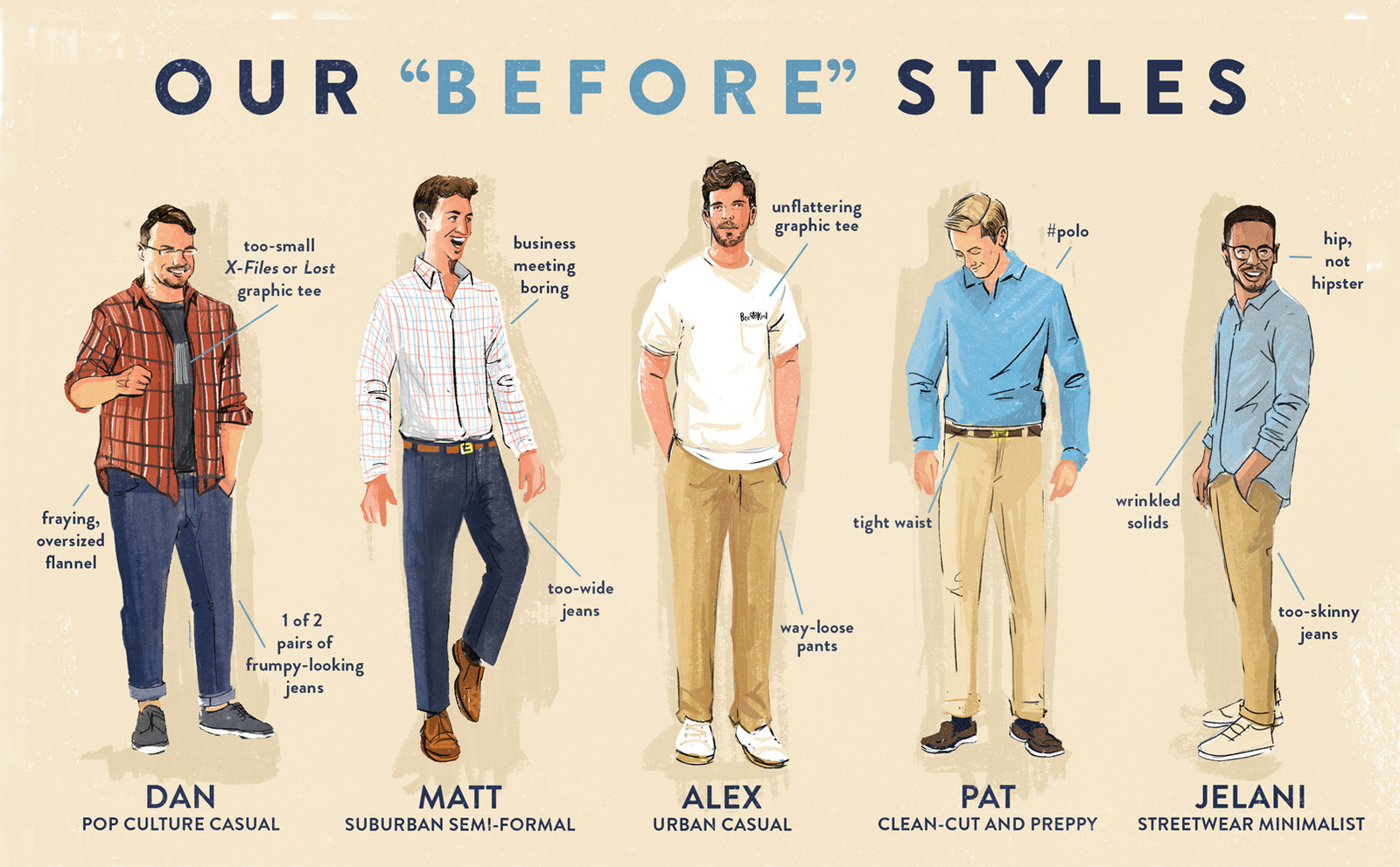 As the stockiest guy in the group, I was worried about finding the right fit.
The jeans I wear, though comfortable, aren't the most, erm, flattering. But I was surprised to learn how many different fits actually exist: tailored, slim, standard, athletic… I tried on the same pair of pants in a few different fits, and the slim(?!!) actually fit and felt better than the rest. Was I already starting to *gasp*...enjoy this?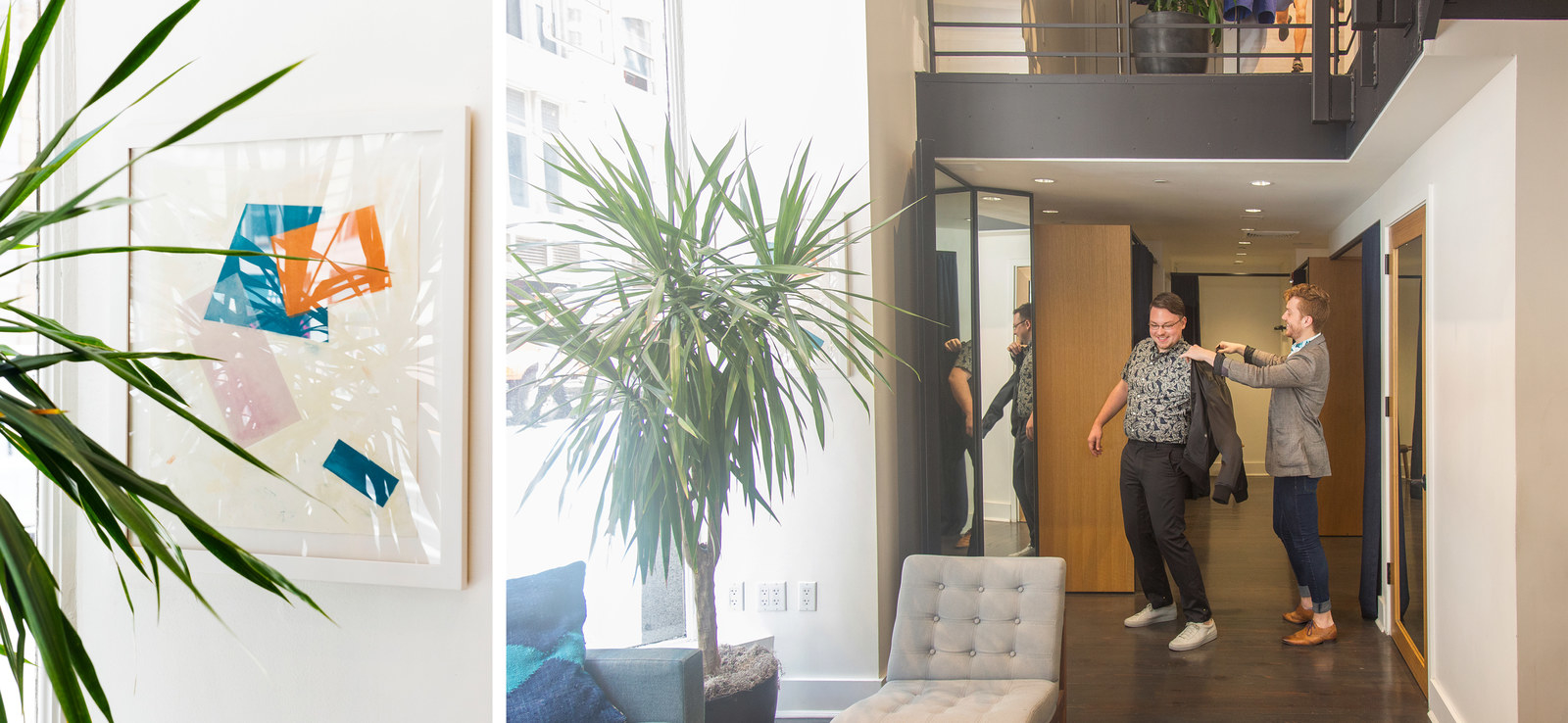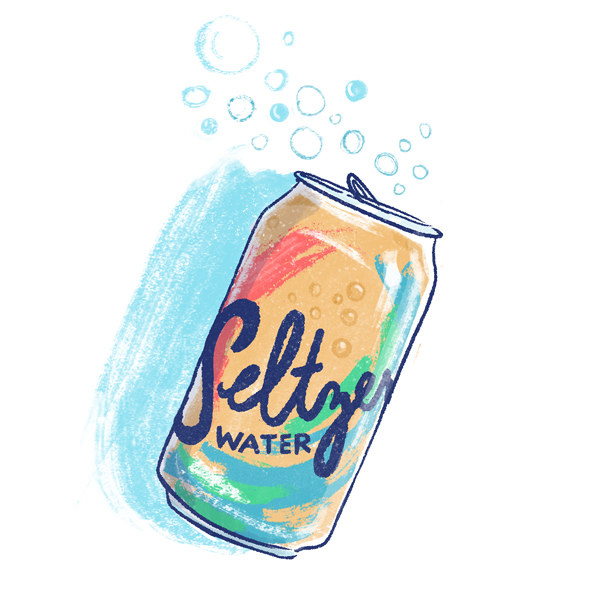 Ken, whose fashion sense is leagues ahead of mine, helped me find some much-needed upgrades from the T-shirts I'd been wearing for (no joke) nearly a decade, but everything still accurately represented my personality.
With a slick bomber to top off the look (do people say that? No? OK, cool), I instantly felt more confident. On my own, I honestly never would've even tried on these clothes, with the expectation that they just wouldn't look good on someone with my body type — but, with the help and encouragement of the Guides, I actually had fun and, most importantly, felt comfortable. Like, super comfortable.
Then it was time to sit back, chug too many complimentary seltzers (whoops), and watch my coworkers go.
MATT
His problems: "country-club dad look" (lol his words); baggy suits that make him look like a stereotypical movie mobster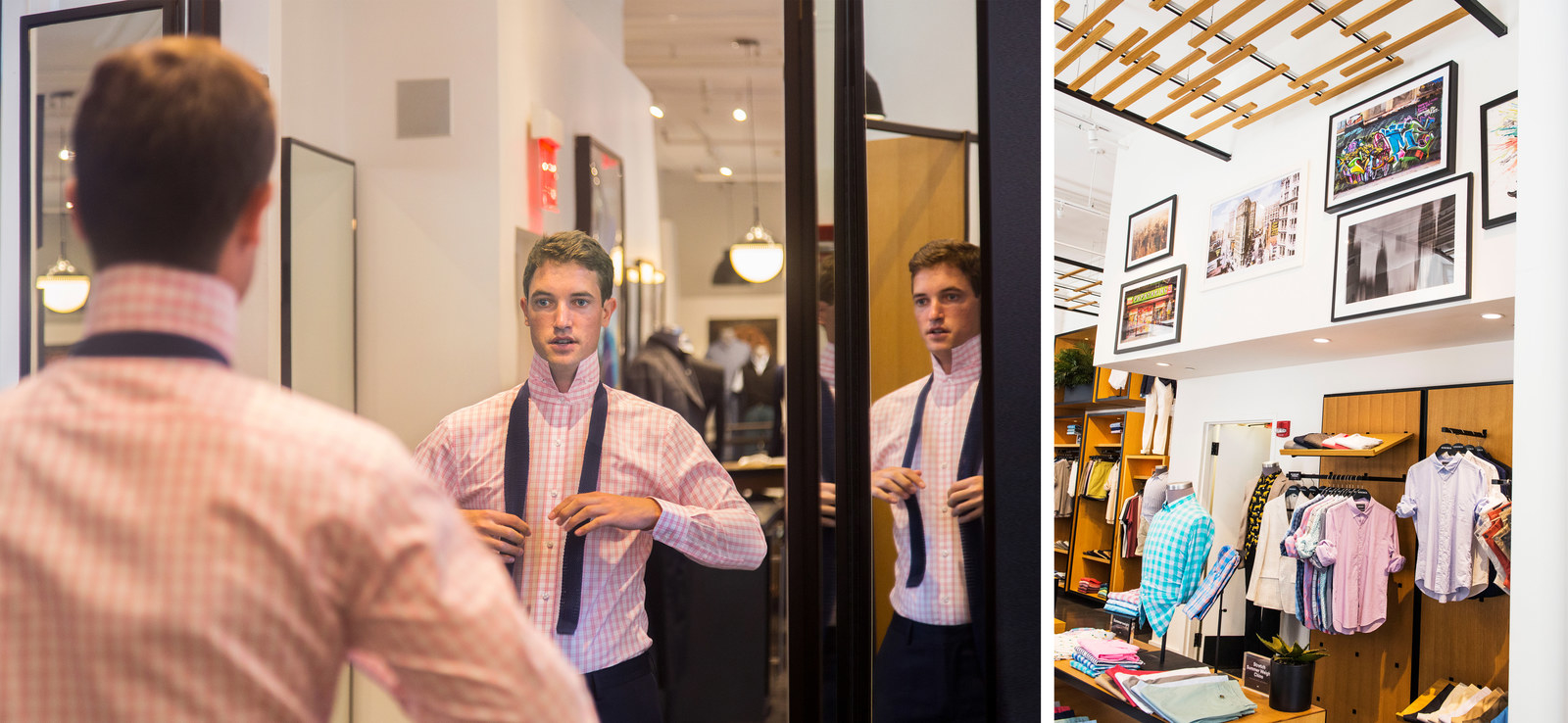 His experience: "Cali, the Guide who helped me, eased me into some different options and fits. Afterward I looked and felt like I know what I'm doing (later, country-club dad). Overall it was just incredibly easy to arrive at something that was perfect for me and fit great."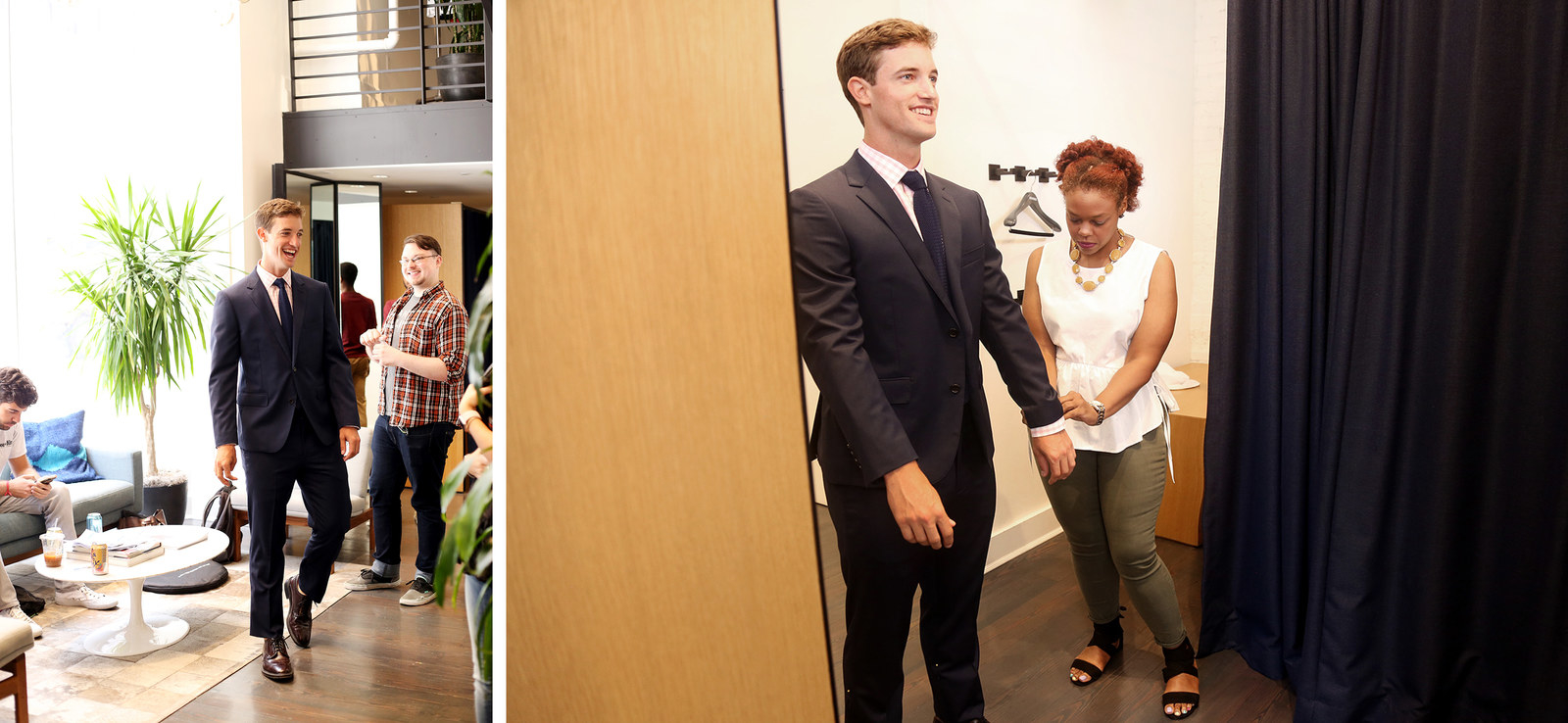 ALEX
His problems: always wears the same clothes; pants suck and look way too loose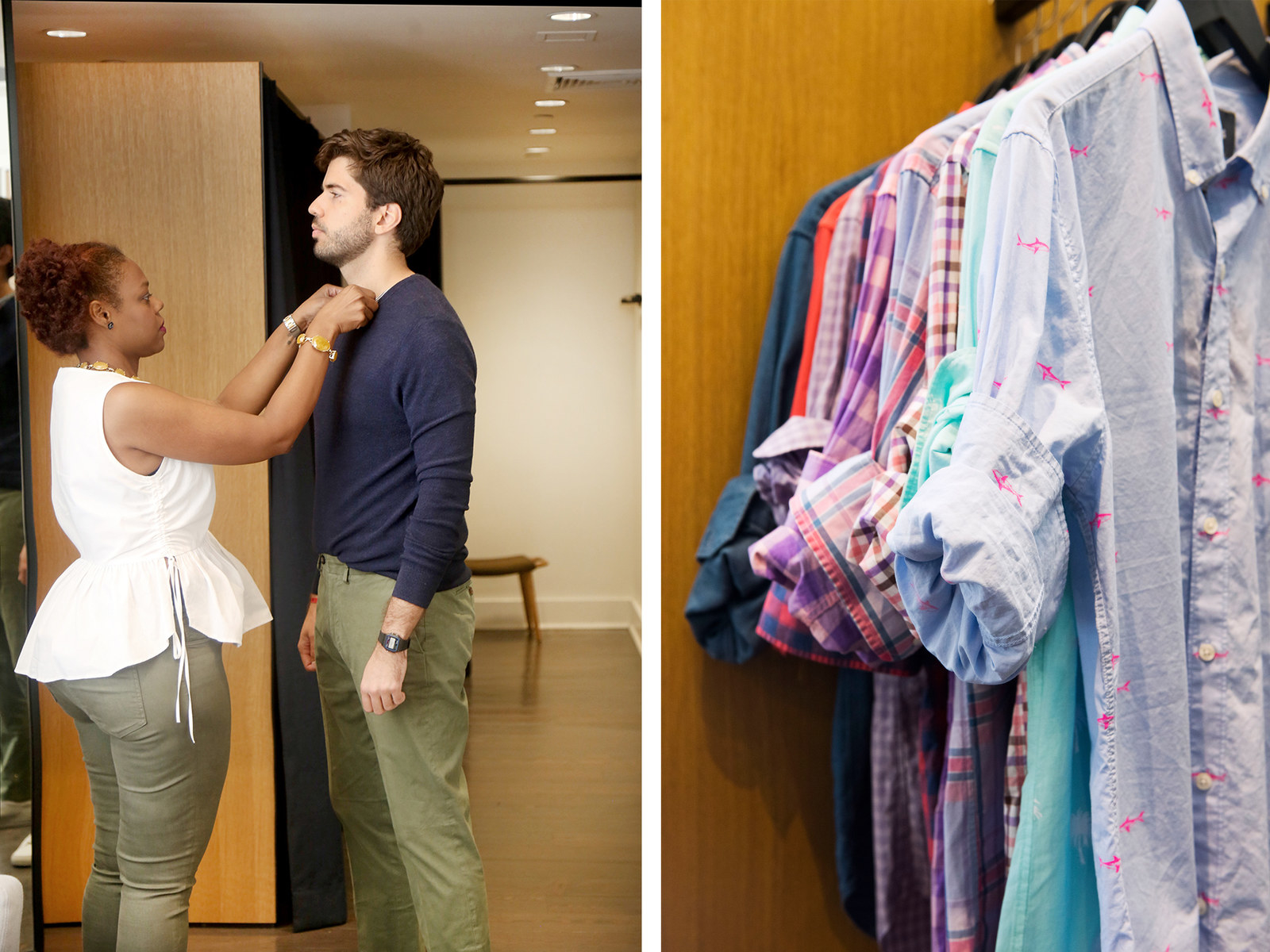 His experience: "I've never really gotten out of my comfort zone and owned pants that aren't just like your standard khakis, so it was cool to try on different colors. Everything fit well and felt natural. No more leg looseness."
JELANI
His problems: wanted to move away from his go-to dark jeans; interested in work-safe clothes casual enough to wear on *wink* ~nights out~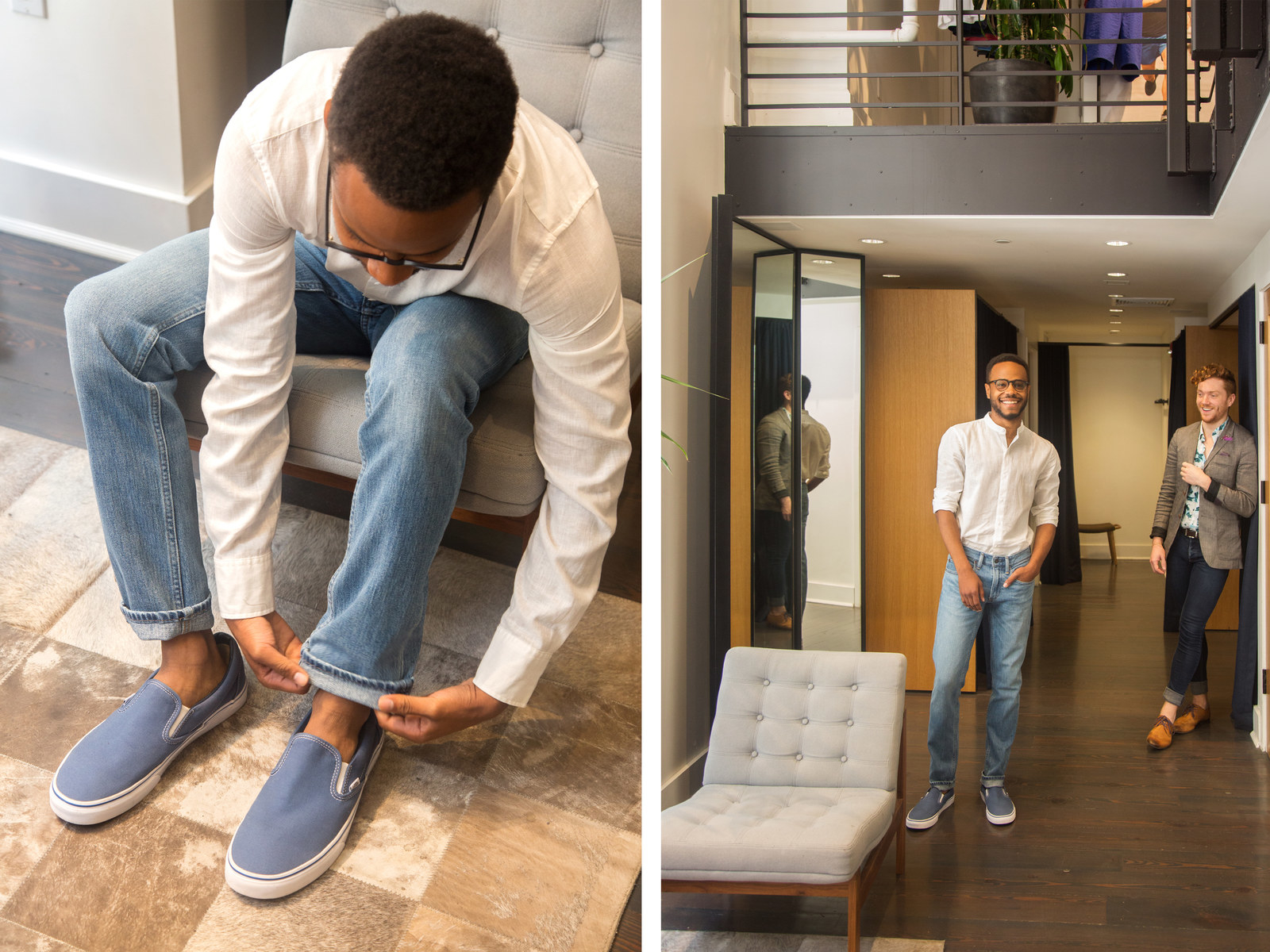 His experience: "My favorite part was just seeing how nice the jeans looked in the mirror — perfect slim fit and great stone wash — and they match my style: simple and clean."
PAT
His problems: a self-professed "tweener" (i.e., can never find his exact right size); looking to update his boring boring-meeting attire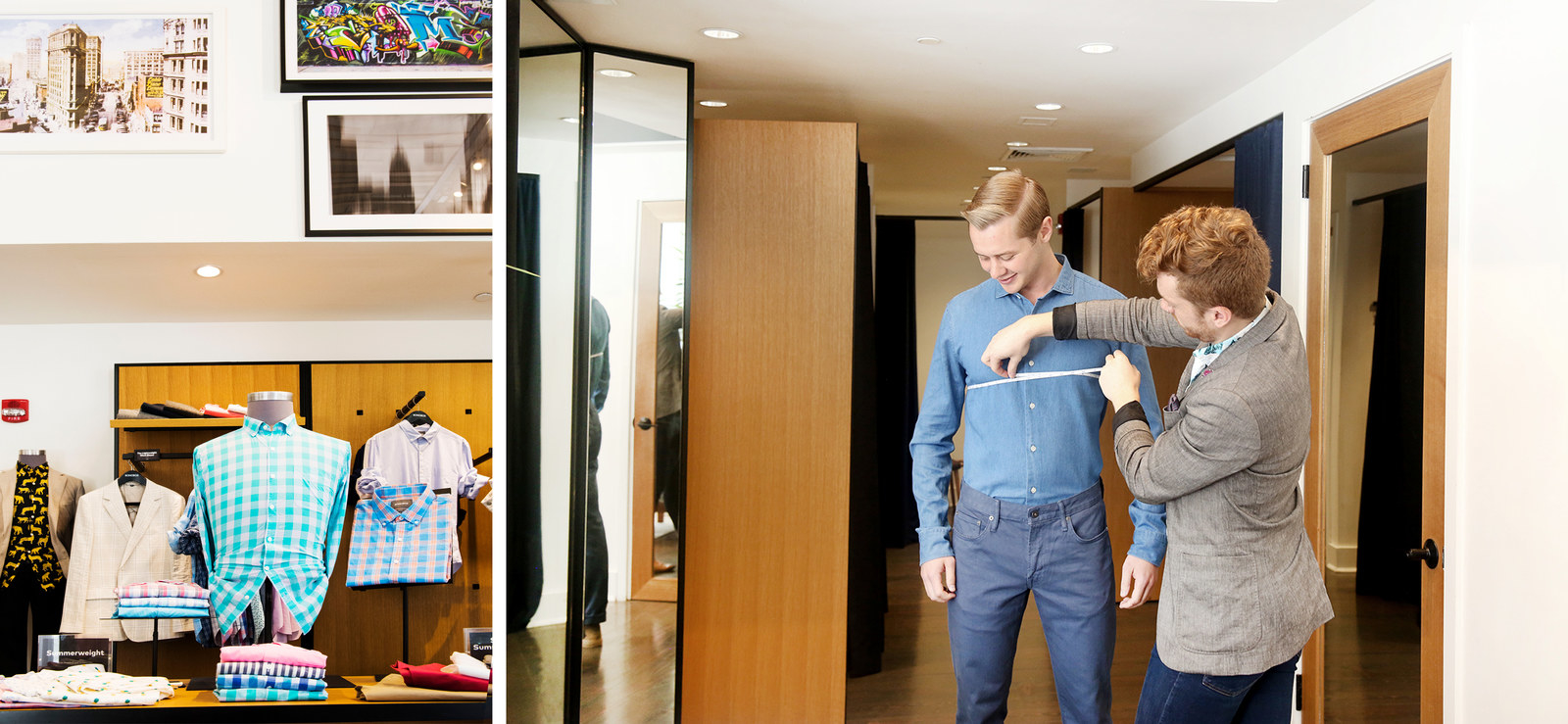 Pat's experience: "I honestly didn't realize how much of a nontraditional fit I am. Typically, I'm a medium/large depending on the store. I tried on three different shirts and six different blazers before I found the right fits. Seems like my body isn't as easy of a fit as I originally thought."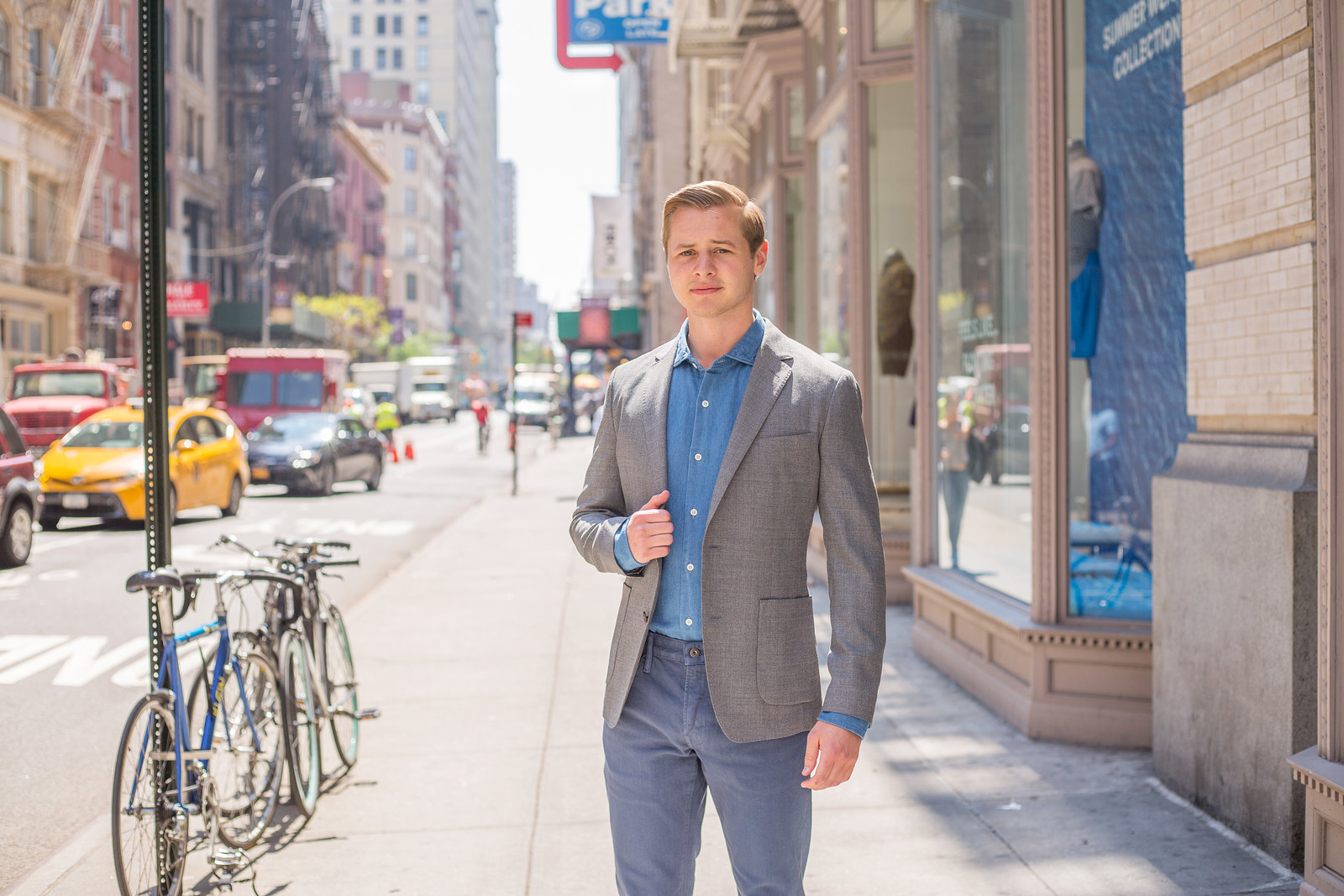 With our "lunch break" coming to an end, it was time to bid farewell to Cali and Ken and head back to BuzzFeed HQ.
But thankfully we didn't have to sneakily slink back in with bags of clothes — we just placed our orders, and Bonobos would ship us everything in just a couple days. When we got back to our desks, hands-free, no one was the wiser, and we finished the day looking forward to how we'd look later in the week: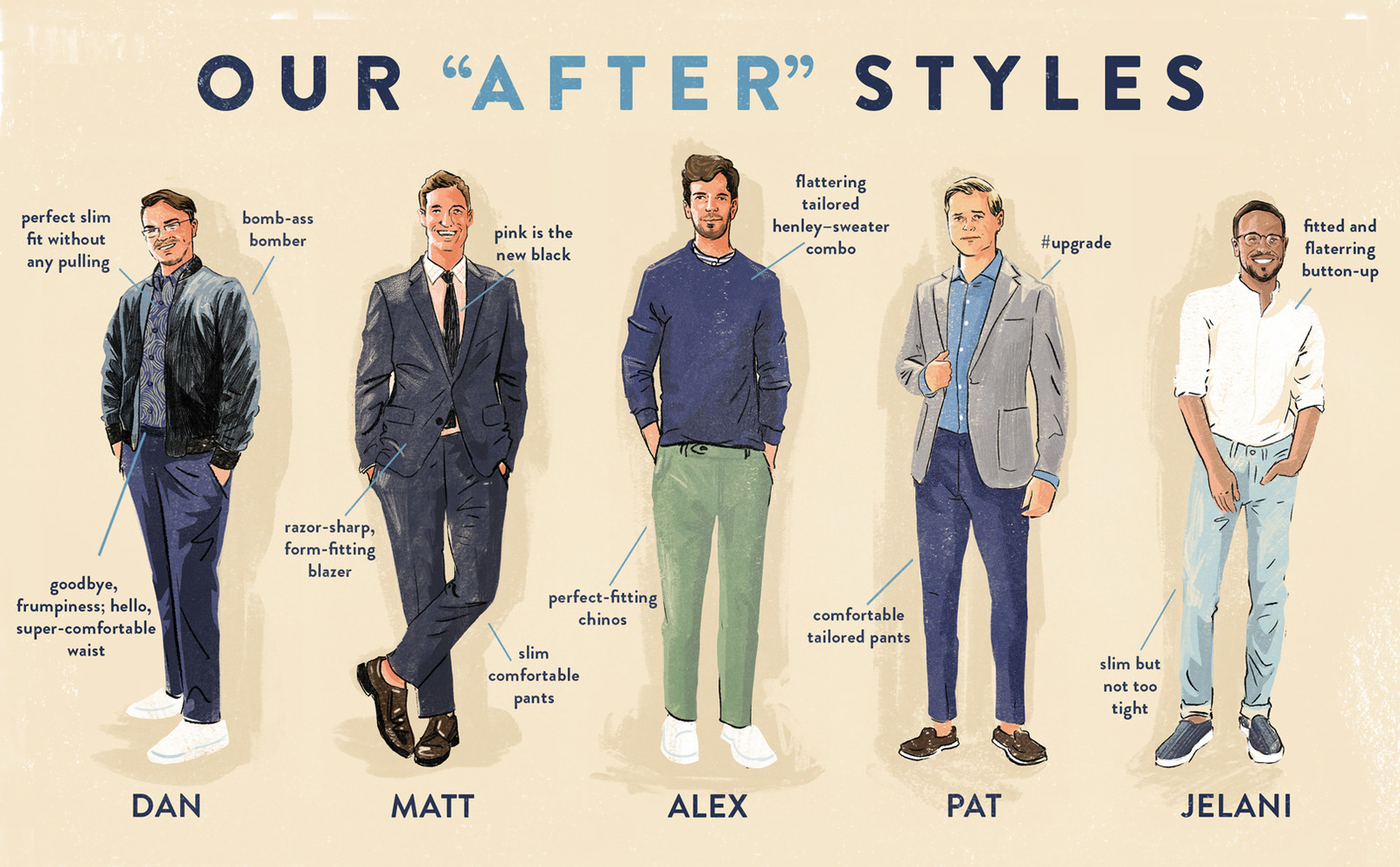 I'm not going to throw away all my nerdy tees and go on a wild shopping spree anytime soon (a la my 13th birthday present), but I'm glad I allowed myself to step outside of my comfort zone for an afternoon. Chatting with the guys after, everyone was unanimous: Everything fit great, and we had fun too. I'm glad I now have two positive memories of shopping for clothes...and I doubt it'll stop here.
And no more camo cargo shorts. Ever. Promise.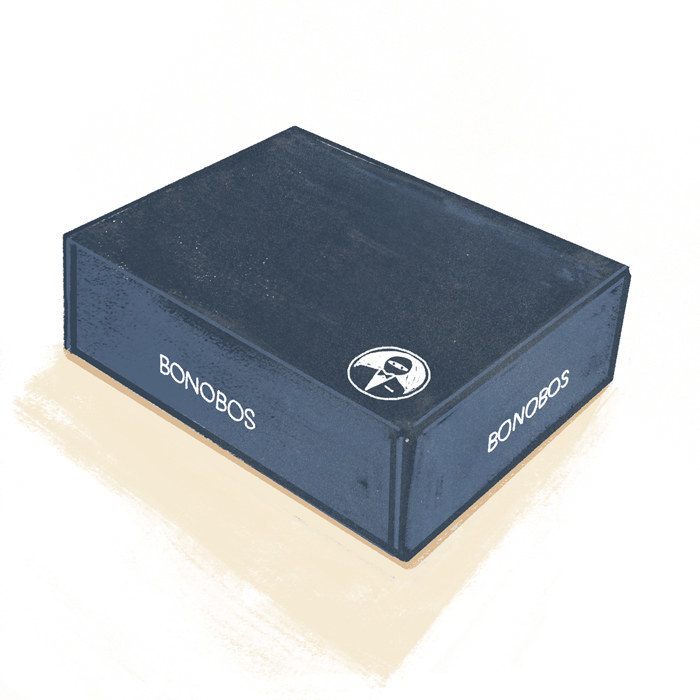 Take the stress out of shopping. With the Bonobos Guideshop, finding your perfect fit and upgrading your style has never been so easy...or fun!
Photos by Aubree Lennon & Lauren Zaser / Design by Dan Blaushild / © BuzzFeed 2017