Washing and exfoliating are two vital components involved in any healthy skincare routine — you know this. But, did you know that washcloths and loofahs, uhhh, don't really do either of those things for you, whether you use them on your face OR your body? Frankly, they're really only good for one thing: growing bacteria.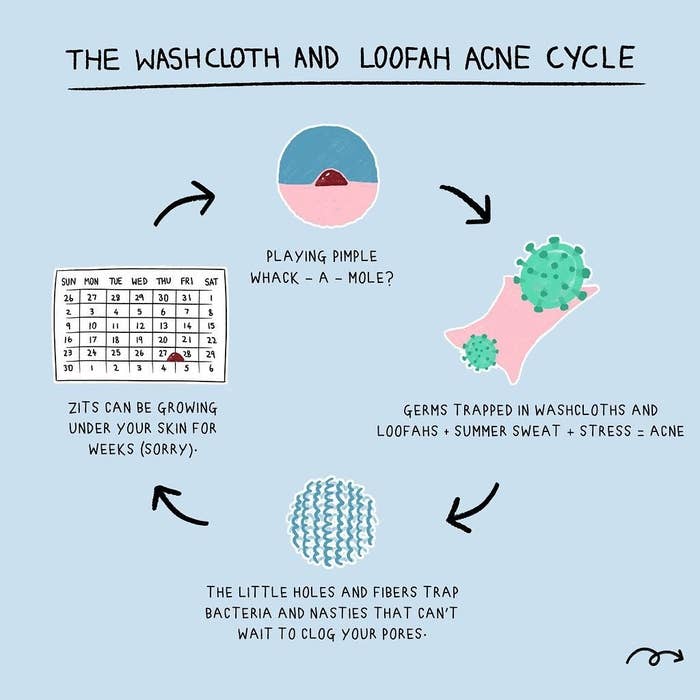 Behold Boie, a sustainable personal care company that makes products to help you effectively wash and exfoliate your face AND your body (don't worry, they have different tools for each).
Unlike other personal care products that are made with several kinds of plastic (which makes recycling them nearly impossible), Boie uses one material in their products — which means when it's time for a replacement, you can easily send the old one back, and they'll melt it down and make it into something else.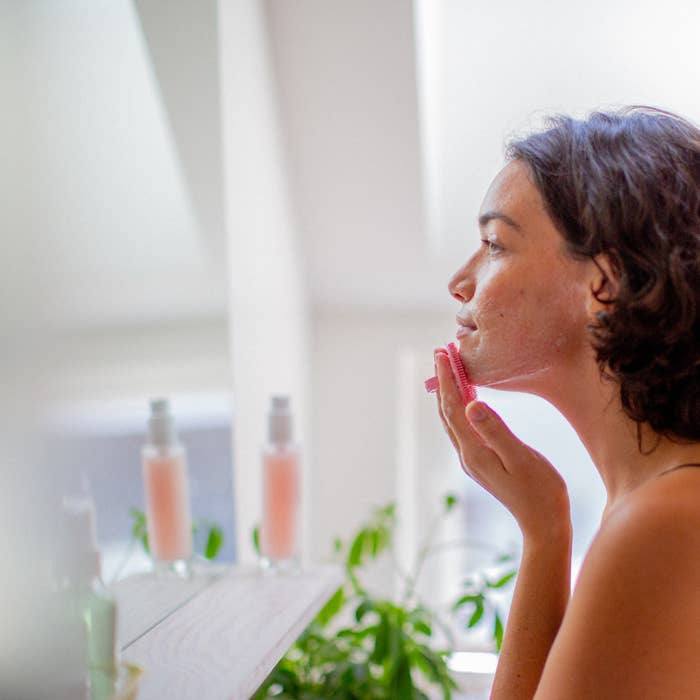 You're probably wondering, What exactly are these products, anyway?
Well, meet the Face Scrubber. It fits neatly around your finger, and you can use it to, you know, rid your pores of dirt and grime and stuff. It's also just cool to look at??
All you have to do is add a few pumps of your favorite facial cleanser (in the shower or at the sink) and get it a little wet.
Then, you'll gently press the Scrubber against your face and move it around in a circular motion, lathering in all that cleansing goodness. Ahhhhhhhhhh.
When you're finished, just hang it on a hook to dry. Voilà!
People are *obsessed* with their Boie Face Scrubbers. Here's what a few reviewers have to say: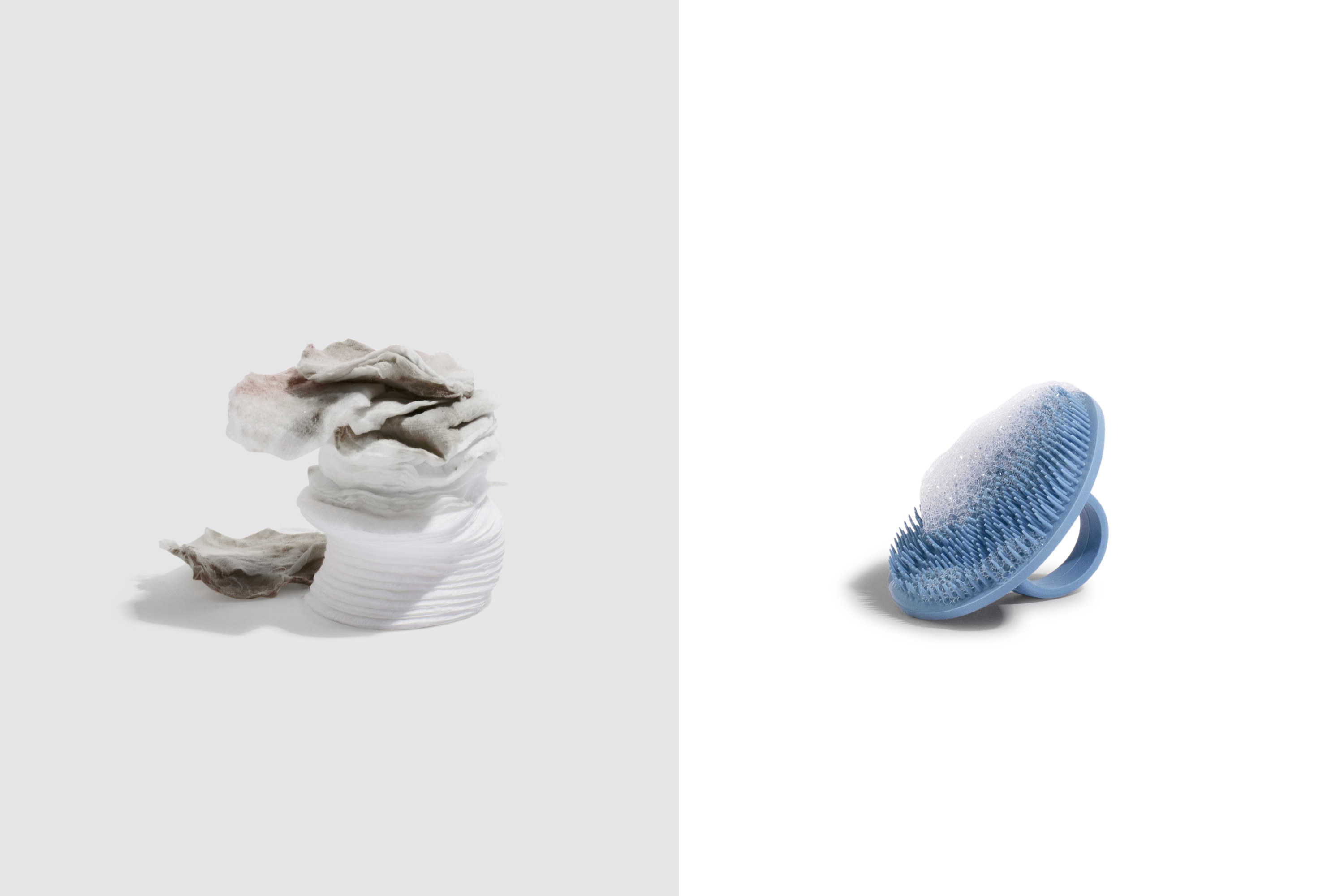 Don't worry, they also make one for the ~other areas~ that could use some scrubbing. This is the Face Scrubber's older sibling, the Body Scrubber!
It works exactly the same — you just add your favorite body soap, get it a little wet, and lather up!
The soothing bristles will gently cleanse and exfoliate your skin, leaving you feeling cleaner than you ever could've imagined.
And once you're done, you can even stick it to the wall in your shower for easy, carefree storage. 🤯
You won't be surprised to learn that reviewers also seriously love their Body Scrubbers:
Best of all, Boie's products are incredibly affordable, which means you can *actually* make the transition toward a more sustainable personal-care regimen. They even offer a skincare bundle, which includes the Body and Face Scrubbers at discounted prices!