Someone Spray-Painted Swastikas Onto A Jackie Robinson Statue In Brooklyn
Or: worst human being on earth located using statue as bait.
The Brooklyn Cyclones, a minor-league baseball team in Coney Island, have a nice statue of Brooklyn Dodger teammates Pee Wee Reese and Jackie Robinson outside their stadium.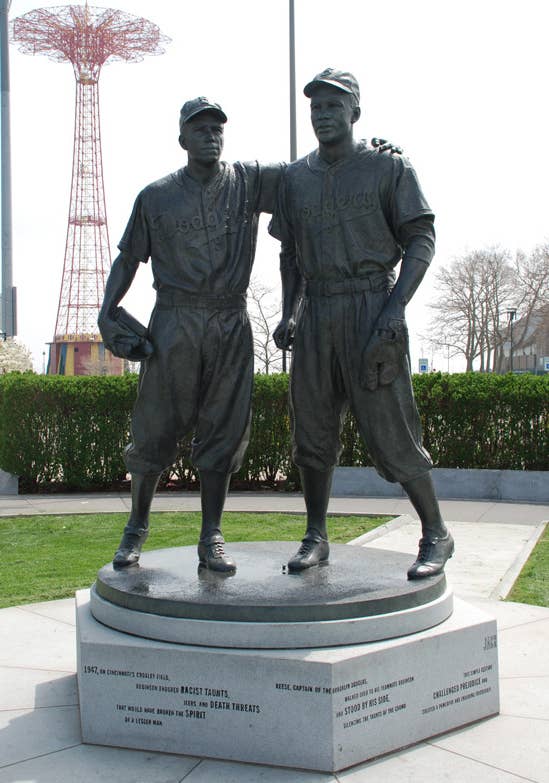 Last night, in order to remind us all that sometimes everything is terrible, someone vandalized it. And yes, they picked Jackie Robinson on purpose.
Somebody spray-painted swastikas and racist slurs on the statue which depicts Hall of Famers Jackie Robinson and Pee Wee Reese in a famous pose from 1947, 1010 WINS reported.

Brooklyn Cyclones' officials made the disturbing discovery when they arrived at the park Wednesday morning.

"Immediately we went into action to try to clean it and remove the graffiti," Billy Harner, Director of Communications for the Brooklyn Cyclones, told 1010 WINS.
Cool. Good start to the afternoon.