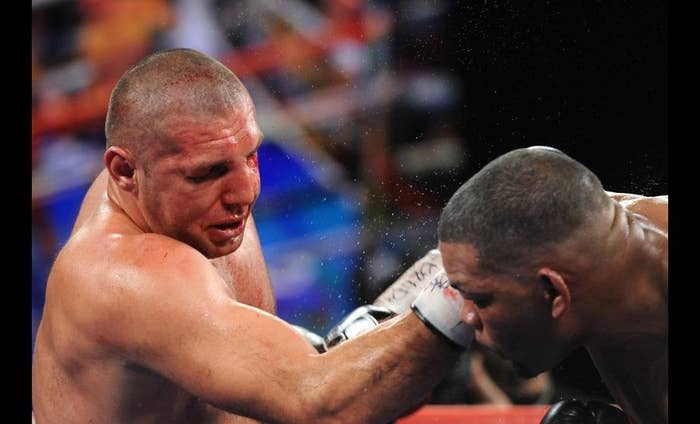 While brain damage has only become a major issue in football relatively recently, boxing has struggled with the problem for years — which perhaps makes the allegations in the case of Dagestani boxer Magomed Abdusalamov all the more disturbing. Abdusalamov has been in a coma since a ten-round fight at the Madison Square Garden Theater last Saturday, and his manager told New York magazine yesterday that two doctors saw the boxer after the fight — but did not recommend further treatment — before he collapsed in midtown Manhattan.
Abdusalamov had never lost a fight, and never fought more than five rounds, before Mike Perez defeated him via unanimous decision. His face was badly disfigured during the bout, but he was allowed to finish. Afterward, manager Boris Grinberg says, one doctor took a urine sample and one advised Abdusalamov to go to the hospital the next day because of a potential broken nose. After collapsing and reaching the emergency room in a taxi, he was put in a medically induced coma, during which he had a stroke.
The New York State Athletic Commission told New York it is reviewing the situation.