Big-Time College Basketball Coach Is Secretly Your Mom
Jim Boeheim is gonna have some tea with the gals later.
Three coaches hanging out before a USA Basketball scrimmage last night. Cool.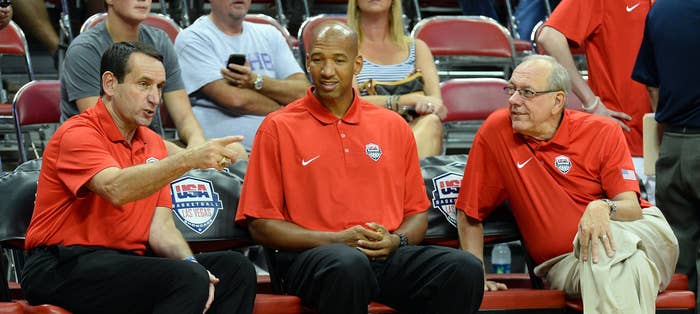 But hang on a minute, there's more in the picture.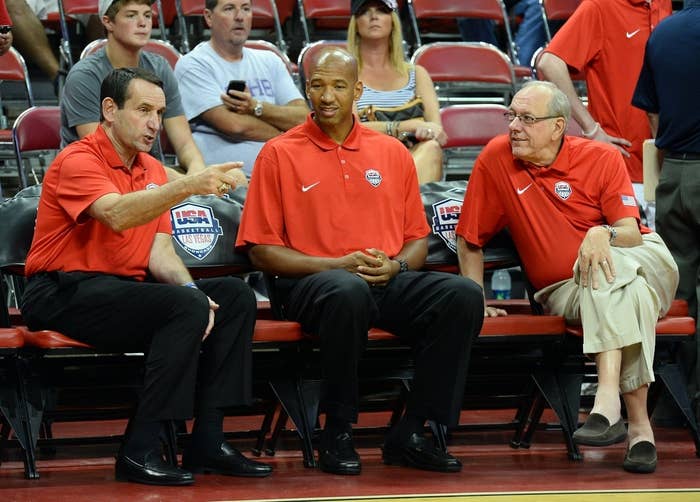 What now.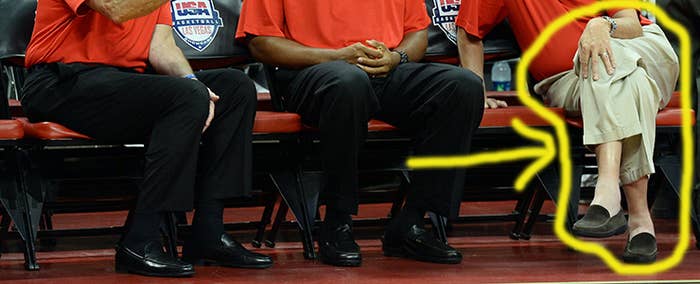 Enhance.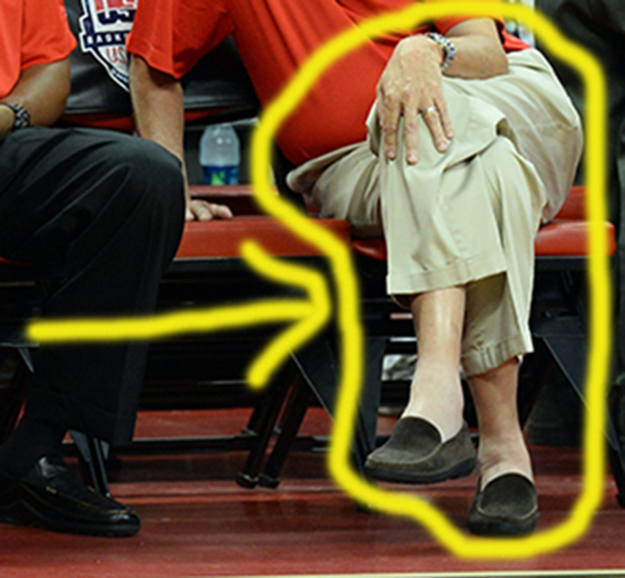 Yep, pretty much like that. Good job, good Photoshop. Jim Boeheim just slipped on something comfortable for a quick grocery run. Do you need me to pick you anything up, honey? Are we out of milk?