My name is Bailey Blue! I'm a fearless feline who loves nothing better than a salty sea breeze ruffling through my fur. I enjoy panoramic horizons, sunsets, and fishy feasts. I dislike dinghy devils (known to some humans as seagulls) because they're an annoying nuisance.
Q: Bailey, cats have had a long history as members of a ship's crew. Tell us a little about your role on board.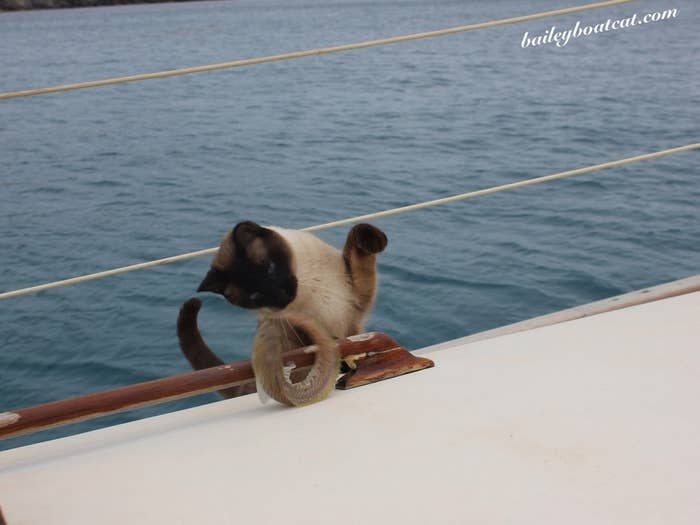 Q: Who makes better sailors, cats or humans?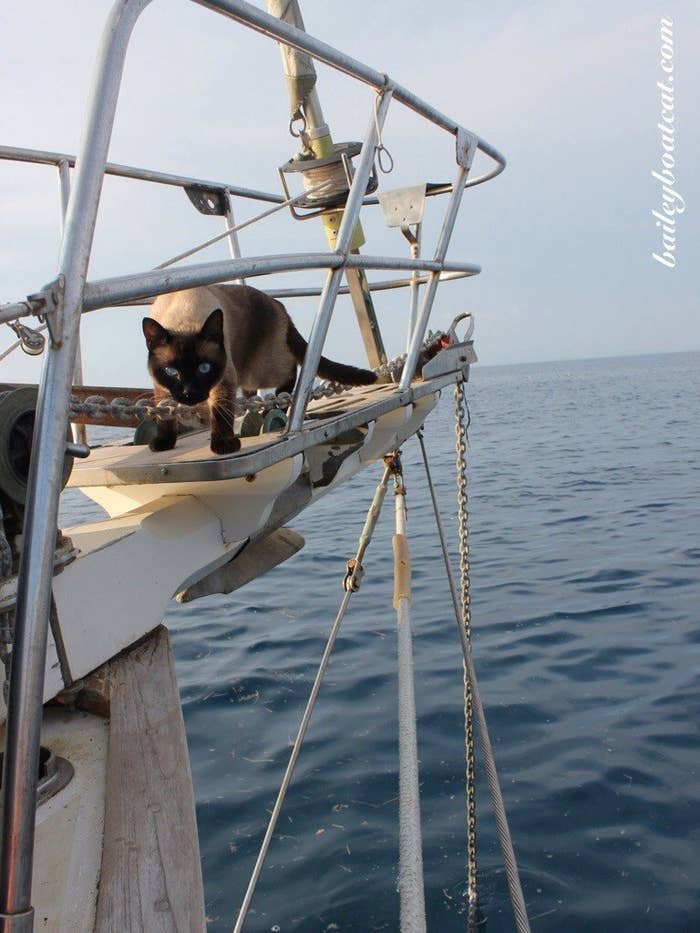 Q: When was your first boat ride?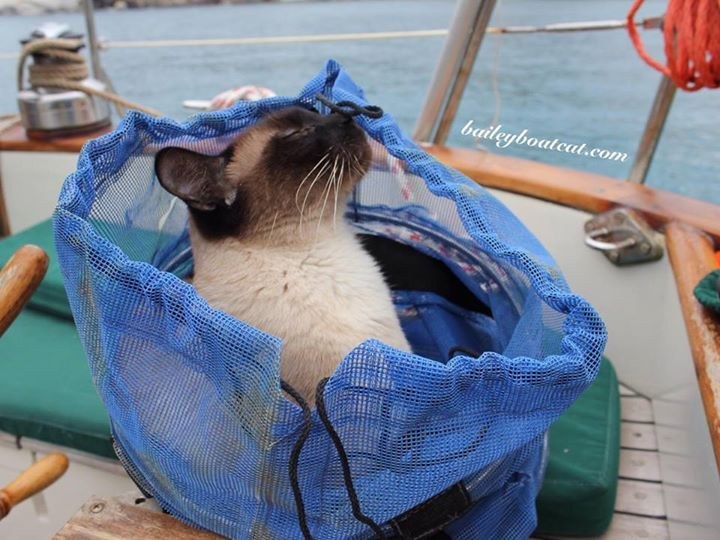 Q: Have you ever fallen in?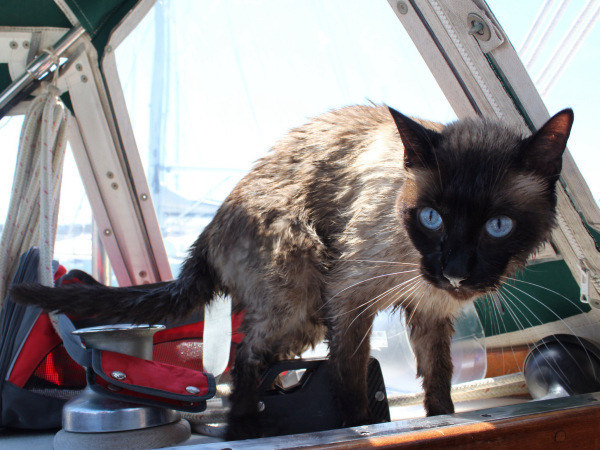 Q: What's the best thing about being on the boat?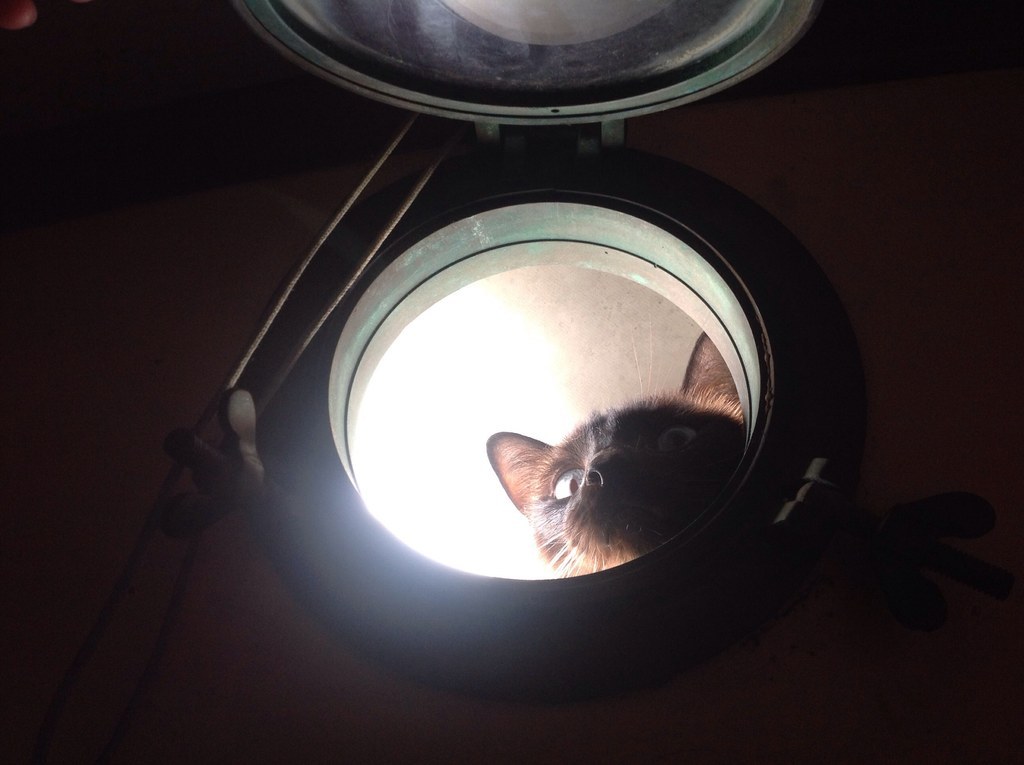 Q: Why don't you always wear your lifejacket?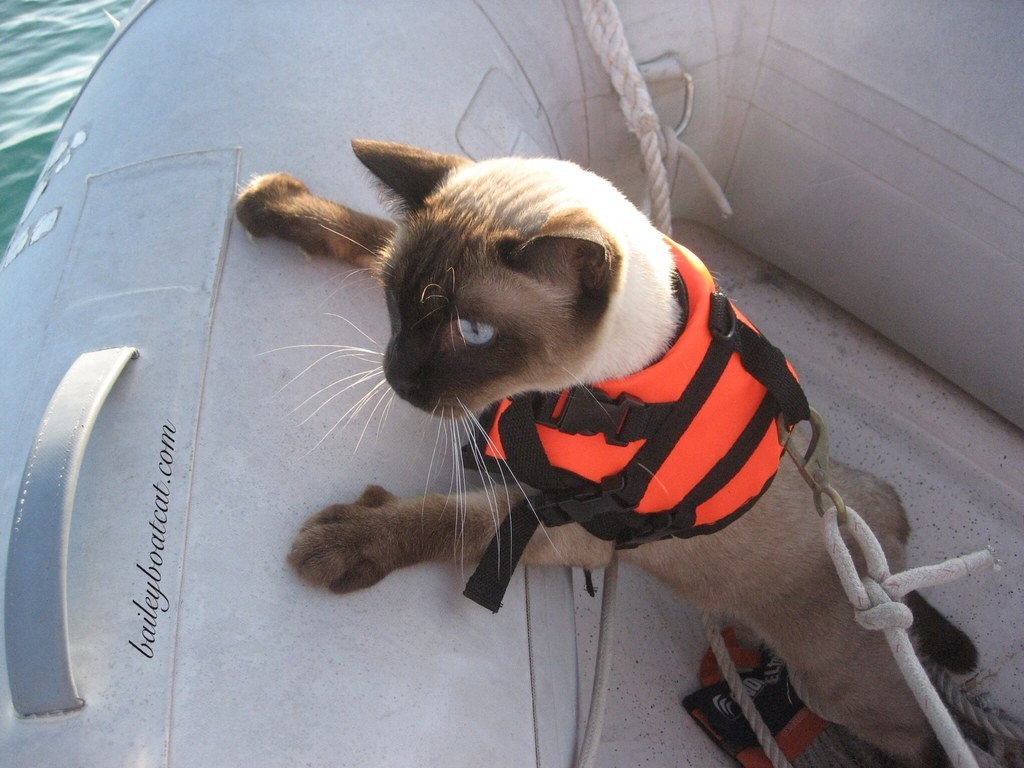 Q: Who's in charge on the boat?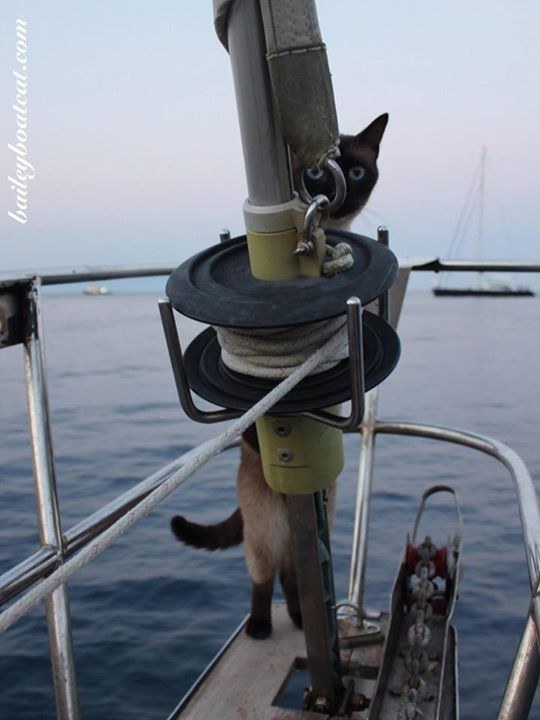 Q: What does the future hold for Bailey Boat Cat?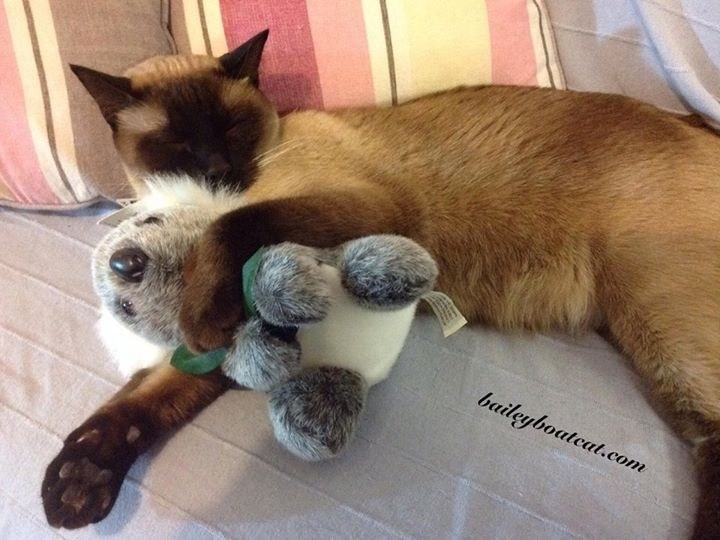 Q: How did your book come about?