The tweet that set off marching band-om.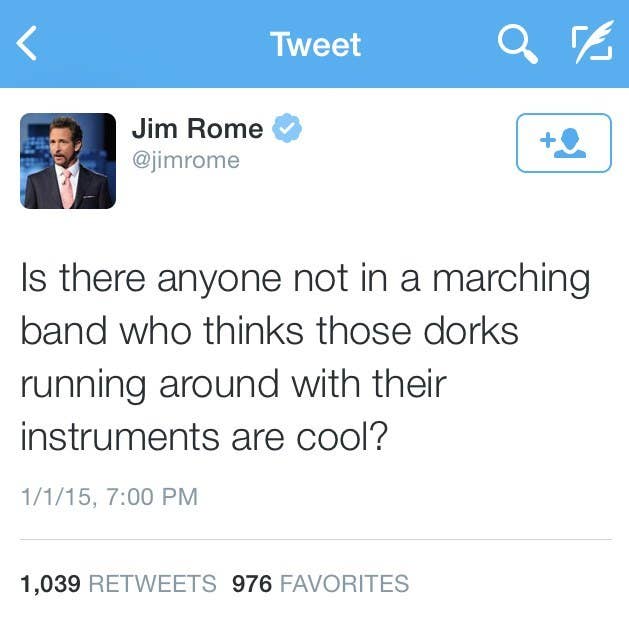 Recently, CBS Sports Network Commentator Jim Rome (@jimrome) decided to tick off a countless amount of musicians with one of his most controversial tweets yet. He doesn't realize how many people think "those dorks are cool."
Snapchat from the CFB Semifinals 2.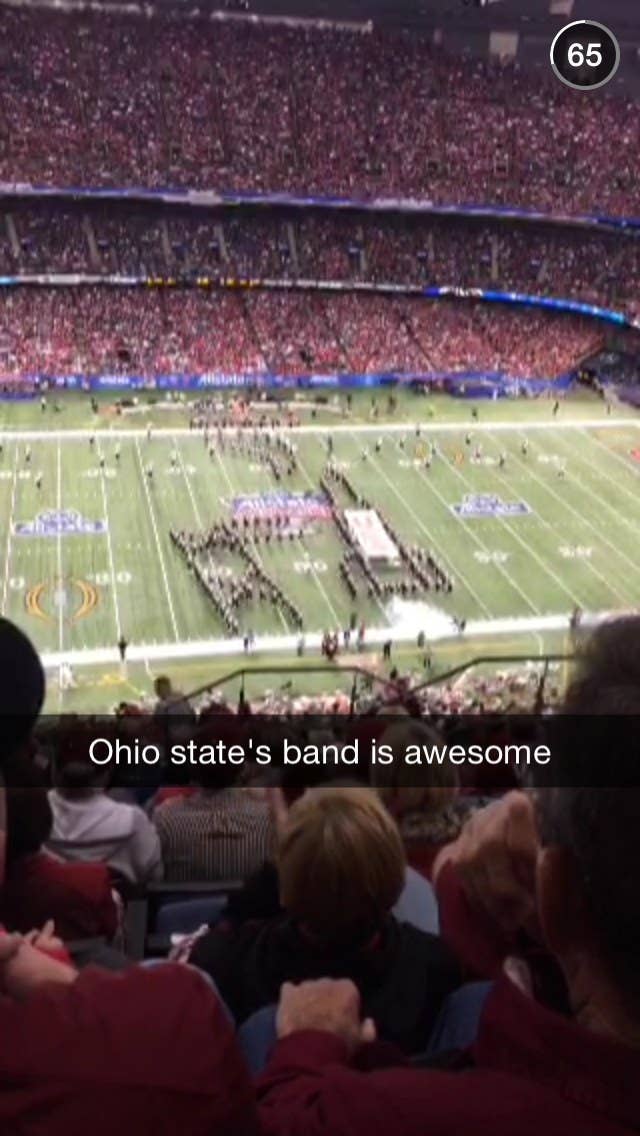 Other "dorky" things they do!
Check out this Washington Post article that shows examples of the other "dorky" things band students get to do while "running around with their instruments".
Over 16 million!
ESPN did a feature on these "Dorks."
But hey...
Mr. Rome, the "dorks" forgive you because while you're doing your job the "dorks" are traveling around the nation and around the world. They perform for packed stadiums full of people who only come to see "dorks [run] around with their instruments". They marched down the street of Rome, New York City, London, California, Hawaii, etc. while performing for the Pope, Veterans, and other people who love what the "dorks" are doing.
Also, Mr. Rome, if you were to go on Twitter or Facebook right now and search #RomeIsBurning or #MarchOnRome, you would see the selfless dedication those "dorks" have to making other people happy, because that is their goal. Making people happy is their goal.
UPDATE: Thanks, Mr. Rome!

This post was created by a member of BuzzFeed Community, where anyone can post awesome lists and creations.
Learn more
or
post your buzz!