The Samsung saga continues *long sigh.* What happened now?

The company might face a class action lawsuit over the Note7.

The US Department of Transportation banned the Note7 on all flights.

Samsung started setting up recall stations for Note7 phones in some airports.

All of these things happened. What a mess.

All US airlines have banned the phone on planes, which prompted Samsung to set up airport exchange stations. Oh, and three New Jersey Note7 owners have started the process of filing a class action lawsuit against Samsung. Yikes dot com.

Much of Silicon Valley wasn't happy with Peter Thiel's $1.25 million donation to Donald Trump's campaign, but who defended him?

Jim Watson / AFP / Getty Images

Facebook CEO Mark Zuckerberg

Microsoft founder Bill Gates

Alphabet President Sergey Brin

Zuck came to Thiel's defense

In a leaked internal Facebook post, Mark Zuckerberg wrote that Facebook can't simultaneously prioritize diversity and ostracize supporters of a major party's nominee. Thiel was one of the first investors in Facebook and has been a longtime board member at the social network.

This week, the FCC fined which wireless carrier for imposing hidden limits on "unlimited" data?

Getty Images

It came to light this week that Russian hackers used what to infiltrate the Democratic National Convention's emails?

Reuters

Fake Gmail password forms

Fake Facebook notifications

They did a pretty good job of copying the feel of Google. That's how the hackers got access to so many emails.

Via Saeed Khan / AFP / Getty Images

The Anti-Defamation League released a report this week that found a marked uptick in what specific type of abuse on Twitter?

Getty Images

There's been a lot more anti-Semitism on Twitter recently, and it targets journalists especially.

From BuzzFeed News' Charlie Warzel: "The yearlong study found roughly 2.6 million anti-Semitic tweets, creating more than 10 billion impressions across the web. Of those tweets, 19,253 were directed at journalists."

Via Anti-Defamation League

Airbnb said this week it will start policing which practice on its platform?

BuzzFeed News

Renting torture chambers—think "Hostel"

Single owners listing multiple homes

Listing homes for more than their rental value

Discriminating against renters based on identity

A major hack this week disabled nearly a dozen major websites in the US by targeting what?

downdetector.com

Dyn, a major provider of domain name servers (DNS)

Power grids on the US East Coast

Federal government internet infrastructure in Washington, DC

Open-source code packages

Multiple massive distributed denial of service (DDoS) attacks hit Dyn

Spotify, Twitter, Reddit, Pinterest, Github, Netflix, PayPal, SoundCloud, Shopify, and others were affected. BuzzFeed News' Sheera Frenkel: "The Distributed Denial of Service (DDoS) attack overwhelms a company's servers with traffic from multiple sources to make online service unavailable. DNS or Domain Name System is the internet's system for converting alphabetic names of websites — the ones humans use — into machine-friendly IP addresses which direct users' internet connection to the correct website. By attacking a DNS host, such as Dyn, they are essentially attacking the internet's ability to route users to the correct webpage."
Do You Know What Happened In Tech The Week Of October 16?
You'd rather read a book about Medieval torture than the tech news.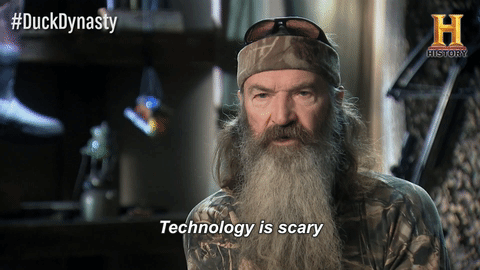 You know the latest technology news, for the most part. You probably have the second-latest iPhone.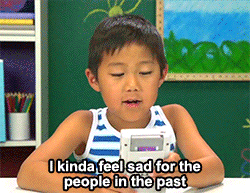 You're part of the technorati.
You're the early adopter among your friends. You're probably living your best life in Silicon Valley. Congratulations!