People Say Planes Are Literally Shitting On This Canadian Town
A shitstorm, if you will.
This is the Canadian city of Kelowna, British Columbia. Looks nice, right?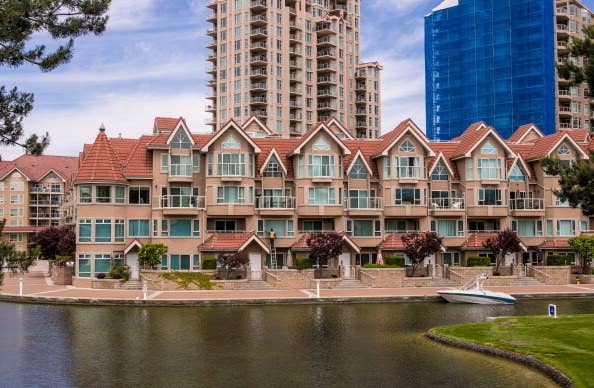 Sure, there's a beautiful blue sky and a waterfront. But there are also literal shitstorms.
Three residents said their cars were "inundated" by liquid poop falling from the sky on May 9 and 12.
Susan Allen told Global News that she and her son Travis Sweet were at a red light with the sunroof open when poop hit them both in the face.
"I almost vomited instantly. It was terrible," Sweet told Global News.

Allen said she started crying and gagging. She made a beeline for the nearest car wash. The next day, she said, her eye was so red and swollen she went to see a doctor.
She and Sweet told Global News that they saw a plane flying over and watched the excrement fall from the sky.

She didn't share the story until a few weeks later out of embarrassment, she told Global News. "I didn't want to tell people I was pooped on," she said.
Now, though, she's demanding an apology and compensation for cleaning out her car. "My car was inundated with poo. I would like them to clean my car out," she said. "An apology would be nice, and I do believe they owe me some compensation for my eye."
Brett Yates told Global News that both his car and his neighbor's were splattered with poop three days later. He lives in a townhouse complex near the intersection where Allen said she fell victim to the shitstorm.
Kelowna International Airport told the New York Post it has received a complaint about the incident but that no planes were overhead at the time.
The Post and Global News both reported that the government agency Transport Canada is investigating the incidents. Transport Canada did not immediately respond to request for comment from BuzzFeed News.
Global News interviewed Susan Allen: