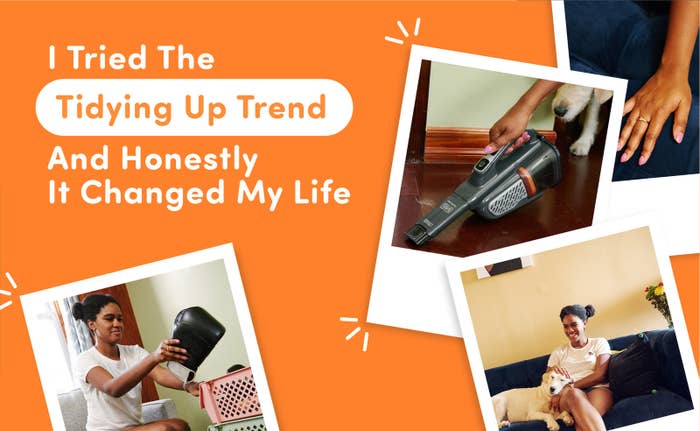 Anyone who knows me probably knows that I love home decor and interior design. I easily spent an hour online today searching for a coffee table that was just right. My idea of the perfect Saturday is sifting through piles of furniture in a dusty warehouse digging for the perfect vintage find. Naturally, having a well-thought-out living space that reflects my personality is important to me.
My boyfriend and I moved into our new apartment about six months ago and while it's a lot bigger than our old place, it doesn't have as much storage. I have a lot of stuff, and without proper storage, it just kind of sits on the floor. I've felt that I haven't been able to take advantage of the larger space with all the clutter laying about.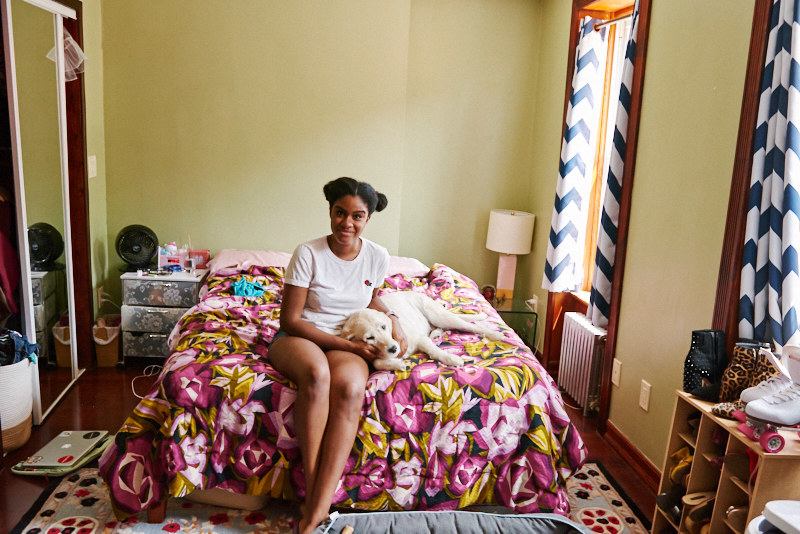 In addition to the clutter, I also have a very cute, very lovable heavily shedding dog named Zsa Zsa who leaves tumbleweeds of hair rolling across my lovely wood floors. In order to keep the place looking decent, my boyfriend and I have to vacuum two to three times a week, especially in the guest room and living room where Zsa Zsa spends most of her time. Although this apartment is larger than our old one, it's still an old, pre-war Brooklyn apartment that's only about 800 square feet. The result? A bunch of stuff on the floor taking up valuable real estate and it's all covered in dog hair. With everyone talking about tidying up, I thought it was about time I tried it myself.
After looking around on a day when I hadn't vacuumed that week and almost having an allergy attack just from seeing the amount of hair on the floor, I decided something had to be done once and for all about the clutter and the mess. When BLACK+DECKER asked me to try their BLACK+DECKER AdvancedClean+ dustbuster as part of my job as a branded content writer at BuzzFeed, I decided I was ready to tackle the tidying trend.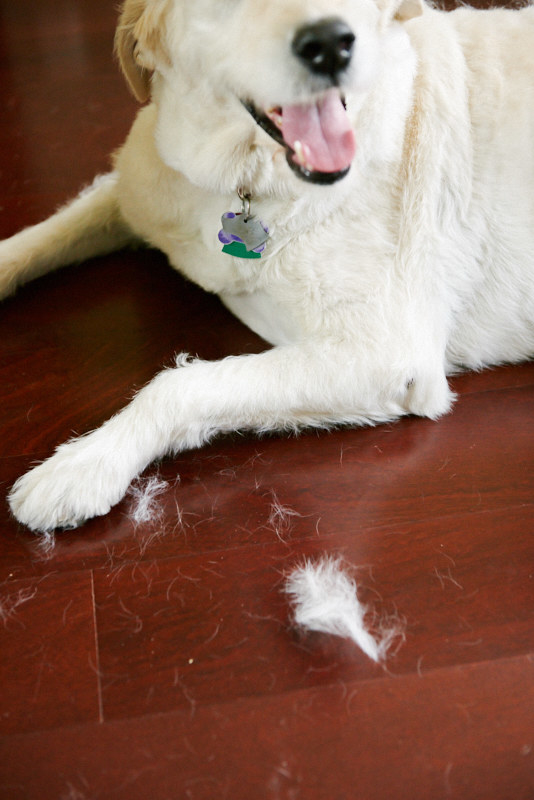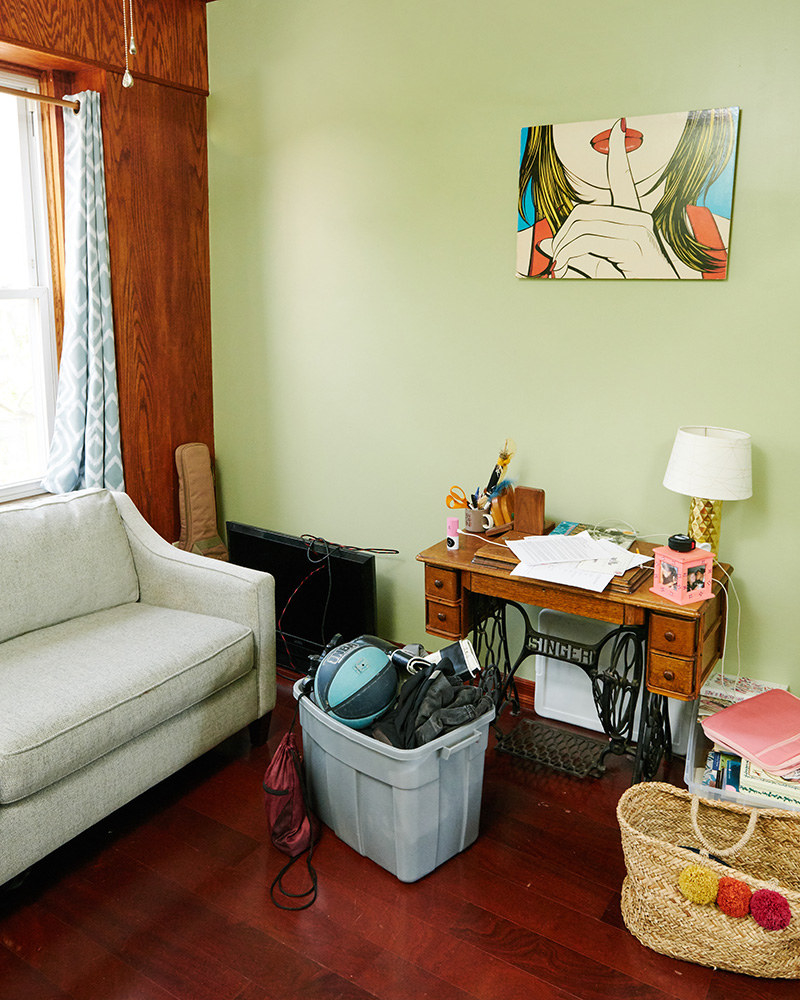 The obvious place to start was the guest bedroom, also known as Zsa Zsa's room. The hairiest and most cluttered room of them all. With several large-capacity storage bins on the floor, hair tends to collect behind and around them in places our robotic vacuum cannot easily reach. I also have an antique sewing table that has no function at all, other than to store a bunch of random paper and collect particles under the foot pedal near the floor. It's impossible to clean under it with a broom or vacuum and it's extremely heavy so it's not easy to just move out of the way. The BLACK+DECKER AdvancedClean+ dustbuster was the perfect tool. It easily slid behind the foot pedal of the machine to clean out clumps of dog hair that had probably been back there for months.

Once the hair situation was conquered, it was time to move on to the clutter. My boyfriend refuses to get rid of any of his sports equipment (we have had a pull up bar for two years that I have never seen him use) and the storage bin he keeps his stuff in is quite large. Clearly, it was time to find a storage solution that was better suited to our space.
A set of simple stackable containers hold just as much as the large bin but take up half the space, making it easier to vacuum around the wooden baseboards, which are beautiful but show even the slightest amount of hair and dust.
It was a breeze to maneuver around these otherwise hard-to-reach places with my new BLACK+DECKER dustbuster. The built-in extendable crevice tool made otherwise out-of-reach places easy to clean.

Once I'd finished with the baseboards, I stood back and admired my handiwork. The room was neat, organized, and hair-free. It was pretty darn tidy in there, but my work was not done yet.

My living room was the other space that needed some serious help. I love my couch, but I bought it before I had a dog. So naturally, I bought a navy blue velvet sofa that shows every hair and is difficult to clean with a regular vacuum. Zsa Zsa loves to sit on the couch, and even though it means giving it a good dust-busting every time she gets up, her sad eyes get me every time.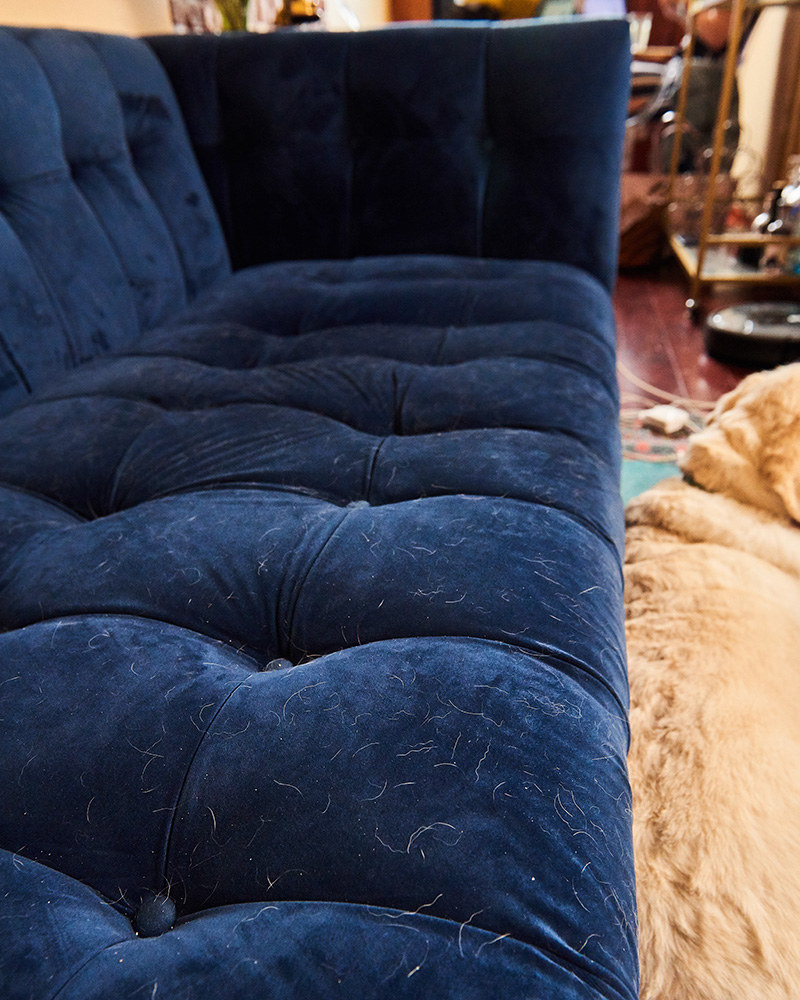 I prepared to dust bust my beloved couch and found it surprisingly easy. With two settings, the suction power of the dustbuster was up for the job. I used the extendable crevice tool to vacuum in between the cushions where hair collects. By the time I was done, the couch was looking as good as new. The apartment had never looked this good!

Now that the guest room is clutter-, dust-, and dog-free, it's actually a comfortable place where our guests can stay. We can even use our pull-out couch now without having to move 1,000 things out of the way. Plus, our guests don't have to worry about getting dog hair all over their clothes when they come to visit.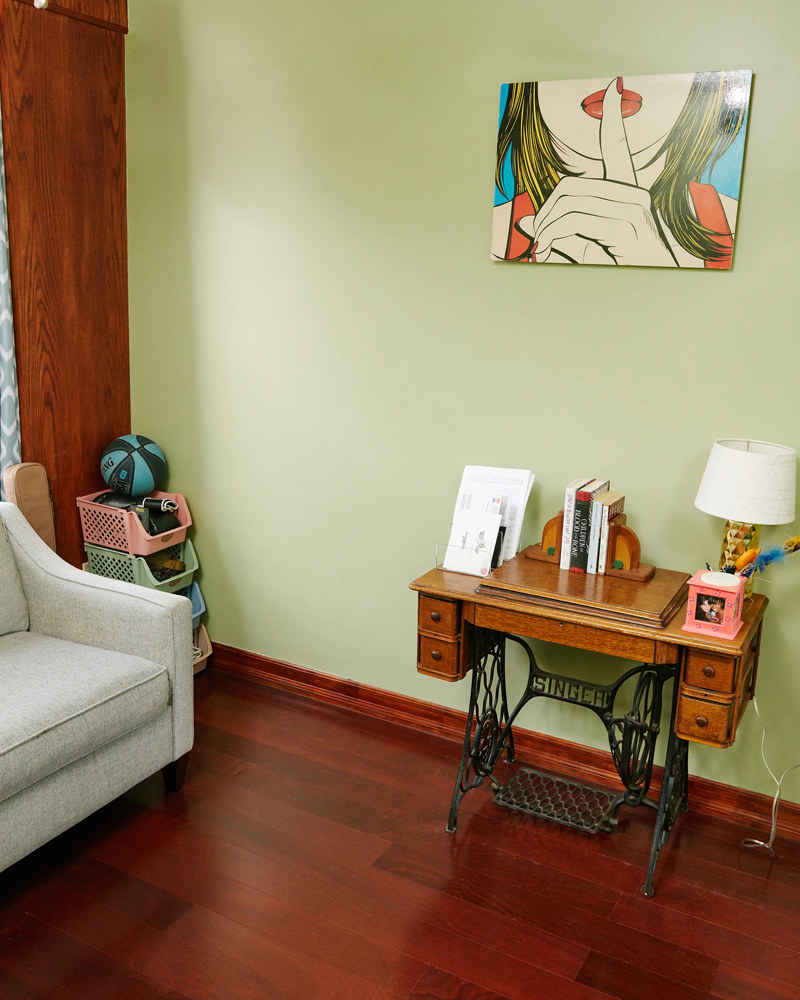 The living room was looking just as nice with a lovely hair free couch. With everything in its place, my boyfriend and I could decorate to our (okay, my) heart's content. The dustbuster picked up every hair and left each room spotless. It was war between the dog hair and me, but with the BLACK+DECKER AdvancedClean+ dustbuster, I finally won.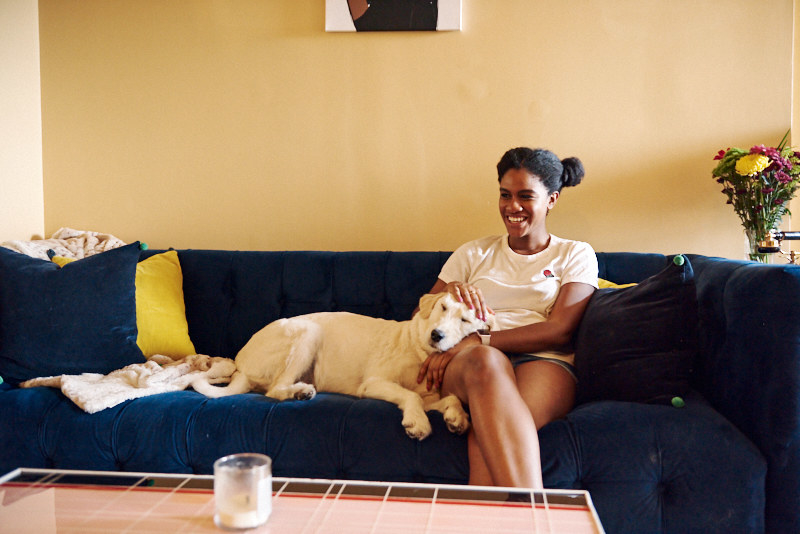 Photography: JJ Reddington © BuzzFeed 2019