Some Of The Times In 2015 When I Felt My Blackest
There were many opportunities to feel black in 2015.
The blackest I felt all year was in early November, when I yelled the title of Ta-Nehisi Coates's book, Between the World and Me, in the general direction of Claudia Rankine. Ms Rankine – multiple award-winning poet and thinker – was sitting onstage at Sage Gateshead, thinking and speaking about race at the BBC Radio 3 Free Thinking Festival.
"I feel most coloured when I am thrown against a sharp white background," wrote Zora Neale Hurston in 1928, and as I sat in that hall in Gateshead, one of only a few people of colour there, watching a black woman speak with humour, authority, and intelligence, I felt so black. In the moment I called out the fifth and final word of the title, I felt almost solidly opaque – the blackest black I could possibly be.

In 2015 there was #BoycottStarWarsVII. There was "Miley, what's good?" There was an Ava DuVernay Barbie. There was an almost Serena Slam. There was Sir Lenny Henry and his roll call of giants on the MOBOs stage. For our sins, there was even a Rachel Dolezal. It was, by any measure, a pretty black year. Even when (or especially when) blackness was being questioned, and asked to defend itself.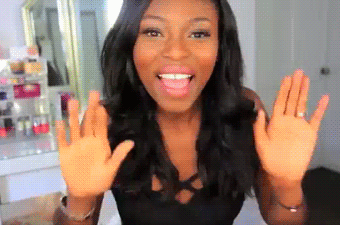 Was there a different tenor to blackness in 2015? Perhaps. Was there something especially 2015-ish in the way John Boyega tweeted: "Inaccurate. Stereotypical. NOT my story" about a newspaper story on him and his Peckham beginnings? I saw so many people trying to claim their own narratives – and by extension themselves – back. This year, I saw a lot of black people – regular black people – just saying they were done trying to persuade (white) people that they were human, that they bled the same, and that life for them is often a demonstrably unfair business.

I saw a lot more calls for self-care: encouragement for people of colour to seek professional help for the upkeep of good mental health, to take time off, to be kind to themselves. Was there something particularly enjoyable about a whole bunch of black people talking to one another without a handy glossary to explain ourselves to other people this year? A determination to be carefree wherever possible sounds like an oxymoron but it wasn't, not in practice.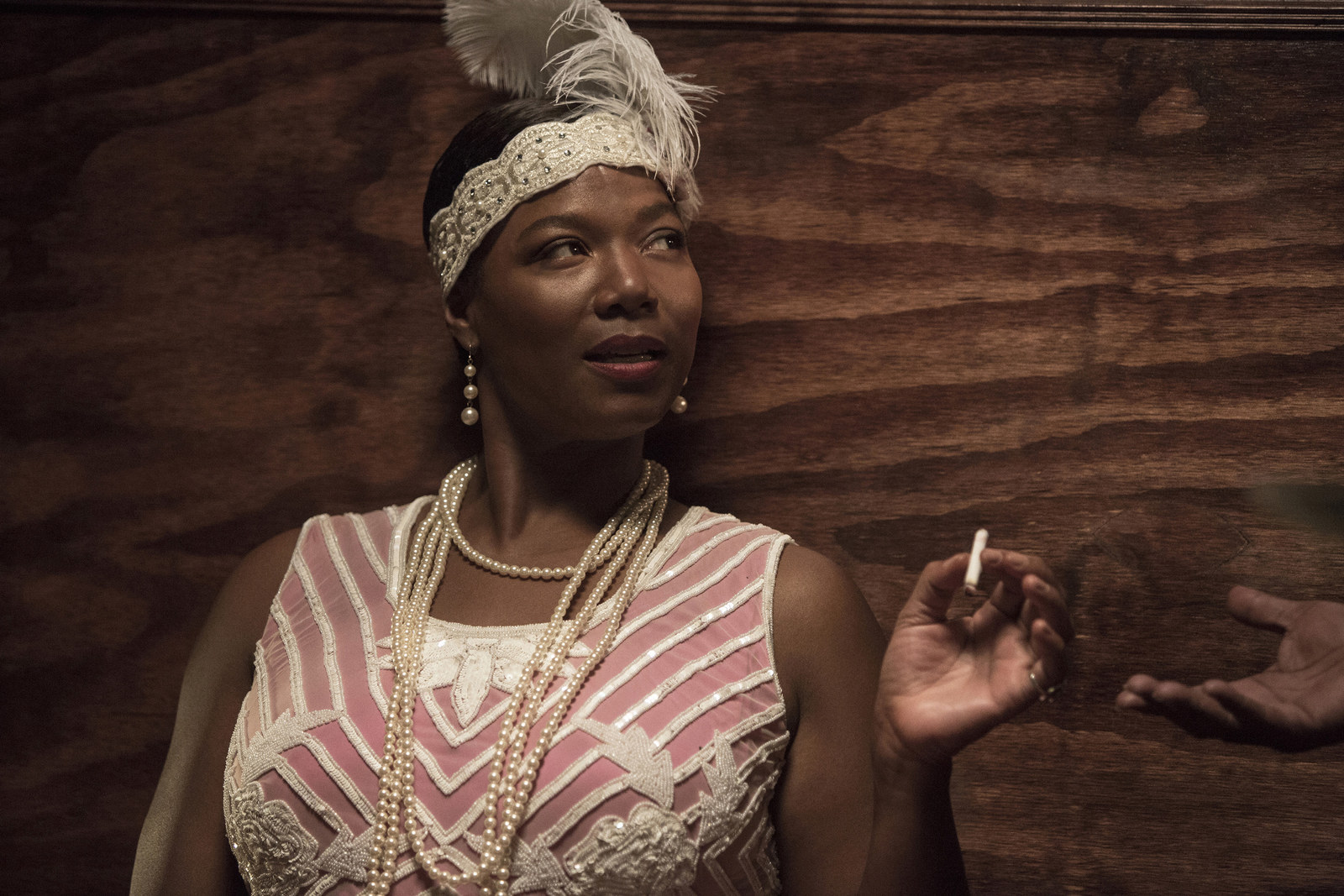 The second blackest I felt in 2015 was at several thousand feet somewhere over Canada, watching Bessie, Dee Rees's biopic of the blues legend Bessie Smith. When Bessie (Queen Latifah) turned the conventions of the "paper bag test" on their head for the casting of her show, I cheered audibly in Seat 32K. I felt as black as midnight, as obsidian. As black as jollof rice and plantain washed down with a Supermalt, while seated on a balmy veranda.

I felt black and moisturised when I read so many great writers this year: Claudia Rankine, Teju Cole, Sara Bivigou, Karen Onojaife, Danielle Henderson, Syreeta McFadden, Doreen St. Félix, Musa Okwonga, Rachel Kaadzi Ghansah, Carvell Wallace, Zadie Smith, Bridget Minamore... and so many others (including a good number writing under amusing pseudonyms on Tumblr and elsewhere). There weren't nearly enough black voices (it feels sometimes like there never will be) but there seemed to be so many more than usual, yes? In books in 2015, my blackness resided in so many I either never finished, or never had the time to pick up: new work from American writers like Mat Johnson (Loving Day), Paul Beatty (The Sellout), and Margo Jefferson (Negroland). I felt black when I asked for suggestions of nonfiction titles by black British women and got almost no replies. There was blackness to be felt in that yawning absence too.
I watched Selma at the cinema twice – dry-eyed and serious the first time, and with great racking sobs the second – and felt black as hell as David Oyelowo walked across that bridge arm in arm with Carmen Ejogo. And I watched Dope, and felt black in a different way, a way that felt on display and grossly commodified. I felt black and surprised when I watched Jurassic World, and (SPOILER) the black guy made it to the end. I felt specifically like a black woman during the Domina scenes in Magic Mike XXL. I felt bemused and black when I watched Trainwreck and found myself cheering for LeBron James even as I hated almost every other element of that movie. I felt giddily, effervescently, and extravagantly black watching Gugu Mbatha-Raw and Nate Parker fall in love in Beyond the Lights. I anticipate feeling something similar when Star Wars: The Force Awakens rolls around.

On television, my melanin shone brighter when I watched Danny and the Human Zoo and saw Dee Dee (Cherrelle Skeete) shove her police truncheon into the soft underside of a racist's jaw. I felt awkward and black when Tracey (Michaela Coel) did pretty much anything in Chewing Gum. I felt black and vulnerable as Zawe Ashton's Katherine failed over and over and stifled her emotions in Not Safe for Work. I felt resplendently black when I saw GIFs from The Wiz Live! on Twitter. I felt incredulously black as I rolled my eyes when The X Factor judge Rita Ora let down a black contestant with the words "you're a strong, independent, gorgeous woman..." I felt black and loved when Uzo won her Emmy, and Viola won hers, and Taraji and Kerry really fucking cheered. I felt black and joyous and pretty as a picture every time Solange stepped out of her house.

There seemed to be an uptick in people decrying the favourite disclaimer for black victims of structural state violence: "[Dead or Abused Black Person] was no angel/saint" as a means of justifying their treatment. So in the aftermath of the death of Sandra Bland, people tweeted things like "If I die in police custody, I want you to know I didn't kill myself." I felt black and bleak as more and more names became hashtags this year.
I felt black and scared when I saw the name of Sheku Bayoh, a Sierra Leonean father of two who died after he was arrested and pinned down by police officers. I felt black and quietly terrified when I saw that Bayoh's name was followed by the words "Kirkcaldy" and "Scotland". I felt black and weary when I read about the mass shooting in Charleston. I felt black and Muslim and diasporic and heavy when news about death and suffering came in from Nigeria, Mali, Syria, Libya, Burundi, France, and beyond. I felt black and exhausted by the waves of negative immigration dispatches from across Europe. And I alternated between feeling black and indignant (which I often was) and black and hopeful (which I have to be), lest everything unravel.
I felt black and possible when I reread Maya Angelou and when I listened to Kamasi Washington's saxophone. I felt black and British and excited when I saw the photography of Adama Jalloh, and again when I heard Nao's "Bad Blood" for the first time. I felt black and delighted when I watched Lady Leshurr sing "brush your teeth!" with a robust Brum accent on her smash hit "Queen's Speech 4". I felt black and transcendent when I listened to Benjamin Clementine singing "Edmonton" in a church in east London. I felt black and Nigerian when I read actor John Boyega say: "I'm grounded in who I am, and I am a confident black man. A confident, Nigerian, black, chocolate man. I'm proud of my heritage, and no man can take that away from me."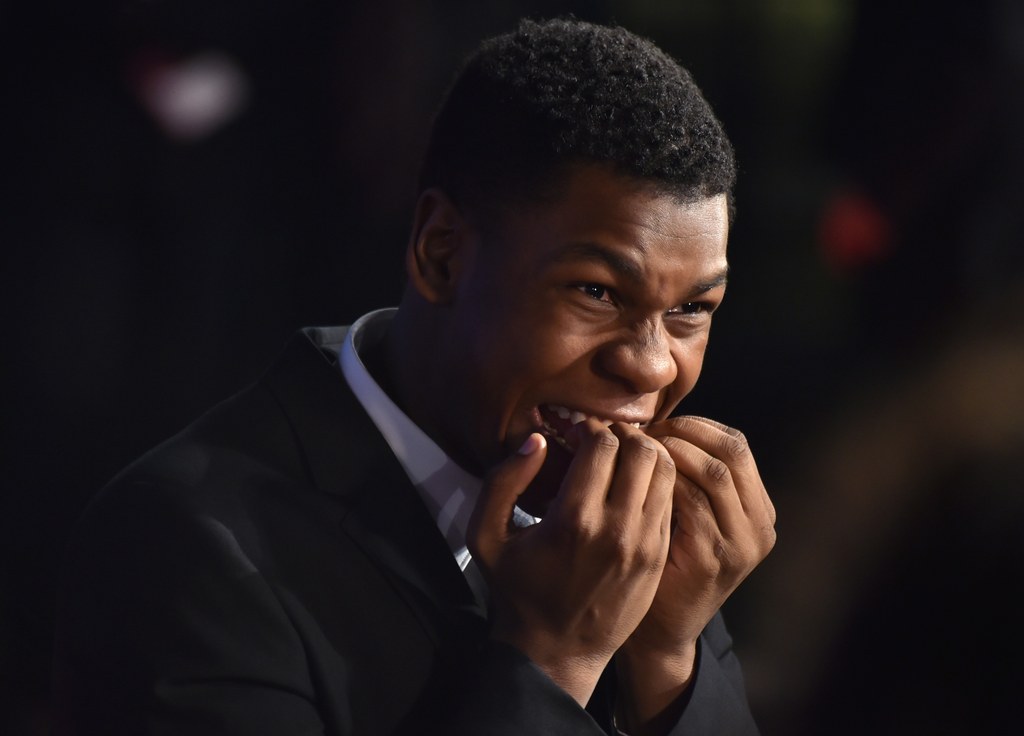 I felt black and carefree when Janet released new music, and again when Missy Elliott did. I felt black and proud when I watched I Love Lucy and Bekka and Ackee and Saltfish. I felt black and so very London when I watched Kayode Ewumi's Hood Documentary, when Uncle_Mos said "Izz a lie!" in this sketch, and when I clicked on any one of Face in the News' videos. I felt black and creative while watching Dear Jesus and what felt like a million wildly inventive and hilarious Vines created by young black people the world over.

I felt black and oddly moved when the "diverse" emoji rocked up, forcing me to examine the politics of choosing between skin tone 4 and skin tone 5 to represent myself. I felt bewildered and black when some people got upset Serena Williams was named Sports Illustrated's Sportsperson of the Year, over a racehorse. And by the way, was there something in Serena's continued smiling domination of her sport, even when she wasn't smiling? I felt black and infinite as I joined in with the rest of black Twitter on countless hashtag games, laughing as we saw ourselves in one another. It is important, as Gene Demby wrote this year, to remember that blackness is not merely "a parade of calamities and disadvantage". I felt very black when I laughed – and I laughed a lot in 2015.
2016 will throw up any number of opportunities to find new ways of being and feeling black. I'm ready, though. 2015 gave me a lot of practice.