Director Gina Prince-Bythewood: "Every Movie Starts With An Image"
The writer-director behind Love and Basketball and Beyond the Lights has big ideas, and is working hard to make them reality.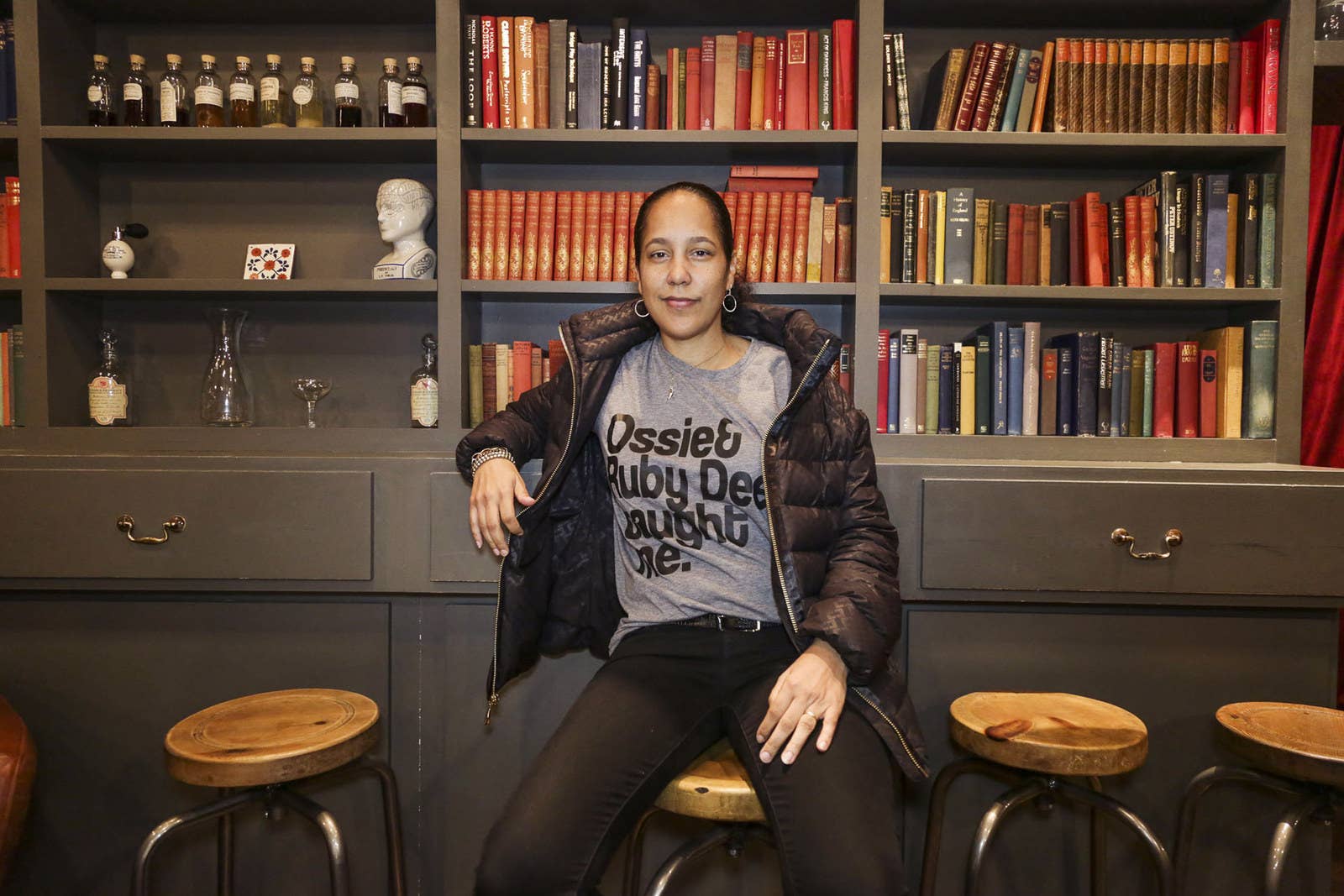 Back in 2000 Gina Prince-Bythewood delivered a critically acclaimed movie that would become a classic love story for a generation: Love and Basketball. Fourteen years later she wrote and directed Beyond the Lights, another sweeping love story, this time between a rising music star and the police officer who pulls her from the brink. Both these films were recently shown as part of the BFI's Love season, showcasing some of the most beautiful and memorable love stories in cinematic history. BuzzFeed spoke to the writer/director/producer while she was in London in October, ahead of a double bill of her films and a Q&A alongside her latest leading lady, British actor Gugu Mbatha-Raw. We talked about the roadmap of getting her films to the screen, the importance of talent pipelines, and building on success.
On her sometime catchphrase, "I write what I want to see", and how difficult it is to see the film through from page to screen.

Gina Prince-Bythewood: "I write what I want to see" absolutely drives me. I just distinctly recall never being able to go to the theatre and look up on the screen and see myself. It's easy for me to write these stories. Easy, as in this is what I want to do, but writing is extremely hard for me and very painful. I hear people who are like "Oh, I love to write! I write every day." And I'm jealous of that, because mine is like overeating and crying and self-loathing [smiles]. But in terms of what I write, it's very clear. I just want to put us on screen and show our diversity of thought and diversity of our lives. We are not a monolith. So I love writing us, and we especially need to see black women reflected up on screen. That's what I fight for. And it is an incredible fight, I'm not going to lie. Every single studio turned Love and Basketball down, and I'd just spent a year and a half writing the script. Beyond the Lights, every studio turned it down. Twice. And it's so soul-crushing when it's so clear in your head what the movie is and everyone's telling you no. But what keeps me going is the passion I have for the material, to see these films made. I mean, how many love stories of people of colour have come out in the last 15 years?
With Beyond the Lights, there were some studios that asked if I would cast Kaz as a white actor. And...why? [laughs] It's OK to show two people of colour onscreen loving each other. And then it's a matter of fighting to make sure the movie that's in my head is what's up on the screen. But I've been very fortunate. On Beyond the Lights, as hard as it was to get set up, it ended up in a place where they saw what I saw in Gugu, didn't question that I wanted Nate Parker for the male lead and left me alone and let me make the film that was in my head. I worked for scale [minimum pay set out by unions] on that movie, all the actors worked for scale, but it's worth it because we got to make the movie we wanted to make.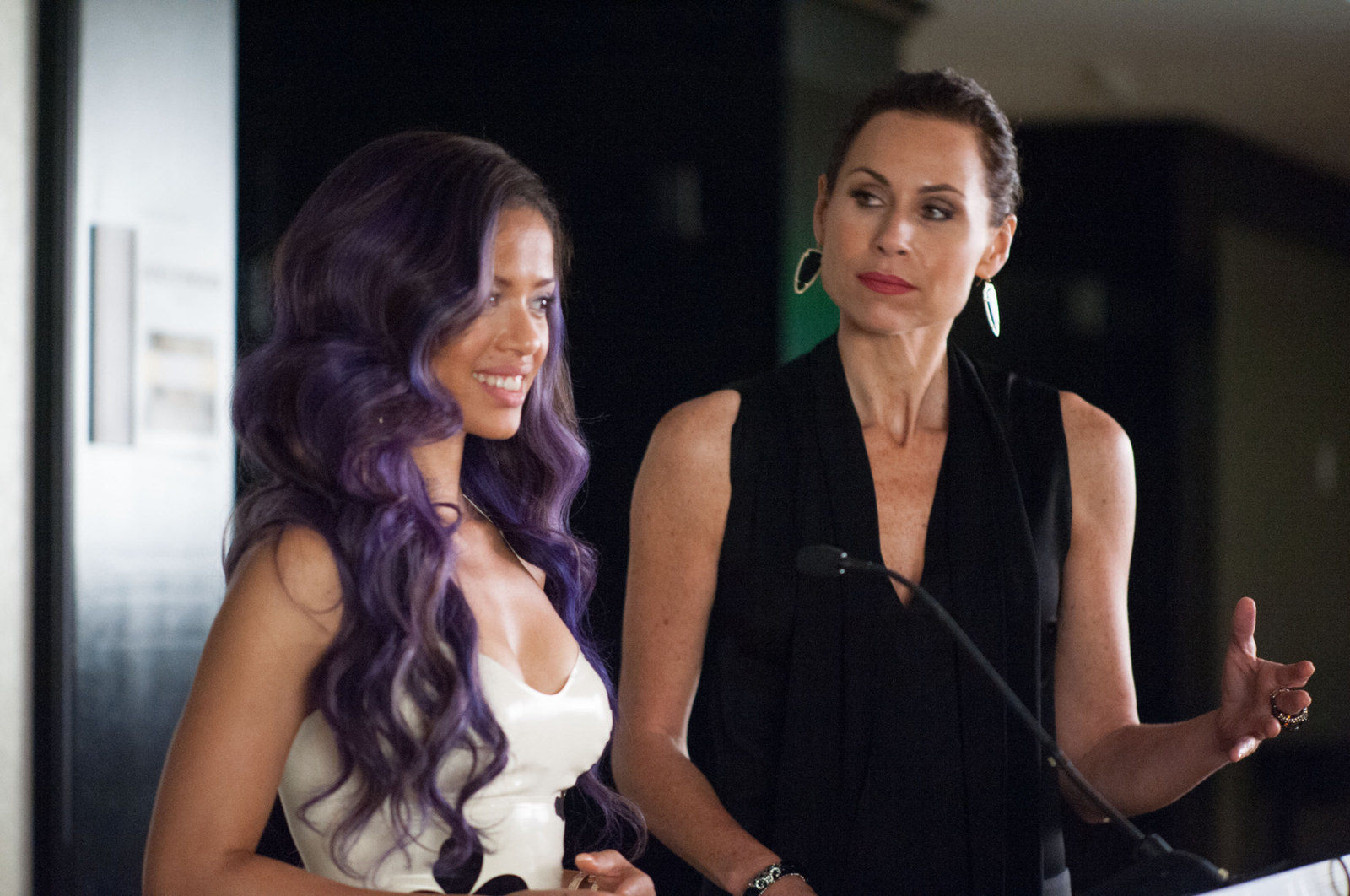 On making the character of Noni a south London girl, and how she came to cast Gugu Mbatha-Raw and Minnie Driver.
GPB: Well, this is a perfect example of casting changing your film. The character was written as American and Gugu came and auditioned with an American accent. I knew she was it in that audition and I just wanted to talk to her about her connection to the material. She dropped the American accent and as she was talking, I was thinking, This is so much more interesting. The film is so much about finding your authentic self, and I didn't want her to fake anything. And then I thought about Rihanna, who I dig, and she's special but also what makes her special is she's from Barbados.
In terms of the mother-daughter dynamic, the fact that these two came from London to America and just appropriated the blueprint – especially a white mother taking the blueprint used by black female artists to come out hypersexualised – I just thought it was really interesting to deal with, without having a big speech about it. In casting Gugu, I had to open up and find her mum, and I wanted somebody that was a Brit and I know Gugu did too. She said there's nothing worse than trying to act opposite someone who's faking an accent, and with Minnie – who spent her first 11 years in Barbados – it was just a natural thing for her. And they favoured each other, and it just worked. Black directors in America are always fighting for our films to get an international release, and we are always told that they won't travel, and so I thought, Wow, this is a cool way to stay authentic to the material but open it up. I'm so glad that it worked that way. I think everything happens for a reason and having Gugu walk in that door just made the film better.
"Beyond The Lights is so much about finding your authentic self, and I didn't want Gugu to fake anything."
On whether her career's recurrent theme of black love in particular is a deliberate thing.

GPB: Every movie I've done starts with an image. For Beyond the Lights, I was at Alicia Keys' concert at the Hollywood Bowl, and she was singing that song "Diary", and suddenly I saw this woman on a balcony being talked off the ledge by a guy – and it just started from there. The thought was: How do you love someone who doesn't wanna live?
The sad thing is that it's "different"; just because it's us onscreen that means it's somehow different to, like, The Notebook, which is such a beautiful story. I can identify with that even though I'm nothing like them and that's what I really hope for my films – that anybody can go and see us up on screen and after a while you're just seeing two people and seeing their humanity as opposed to, "Oh, they're different". For us, it's getting people into the theatre because there is just a block.
I remember Sanaa [Lathan, who starred in Love and Basketball] and I went to the movies to see our trailer show for the first time. We're very excited and people of course don't know who the hell we are, and there was these two white guys sitting in front of us, and the trailer came on and then they were like, "black people, yeah, right." That was their reaction. It was so shocking. It was like, "wow, they don't…they cannot see past colour." They can't say, "oh, that's a sports film" or "that's a love story". It was just "no, that's black." And that was shocking. So that is what I'm fighting against. But I feel like the more we as a community can see ourselves up on screen reflected – hopefully beautifully – then the more the world can start seeing our humanity and we can change that.
On her conversation with Netflix over the classification of Beyond the Lights, and the recent upsurge in portrayals of black women onscreen (and building on that).

GPB: What Shonda [Rhimes] has done is phenomenal and it started with casting Grey's Anatomy with a diverse cast. And it didn't feel forced – of course there's black doctors – but I know it was a fight for her initially to be able to do that. She stood and fought for that, changed the game completely. And her success, and what she did with her success… She just kept duplicating it, but in bigger and better ways. Mara [Brock Akil] – that's my girl – has been doing it for years, with Girlfriends and The Game. But a couple years ago it was a wasteland, like, there was nobody. You could literally go a whole night of watching TV and not see us. And it's different now and there's even beginning to be a backlash, which is so strange, and that's the whole power structure starting to get tense because all of a sudden, [they] don't have everything. Success begets success, so now the key is how we duplicate that in film, because that is not the case in film. At all.
"A couple of years ago, you could literally go a whole night of watching TV and not see black women."
It is very, very hard to make a film, first with a female lead – and then a black female lead? And it's such a star system in the film industry, and there's no farm system for our actors developing people that can become stars. I'm doing a series now with Sanaa, and we're casting, and it's so interesting – there's a couple roles where it's for a white actress, and literally, there's like 30 people I could choose from, whereas with the other roles, it's more like four or five. I have a black casting director, Aisha Coley, who I love to death, and she's out there. She's going to plays and she's looking at short films and she's trying to find these people because that's the only way. Like, I found one guy we auditioned on a web series. That's how we have to develop our talent because Hollywood is not doing it.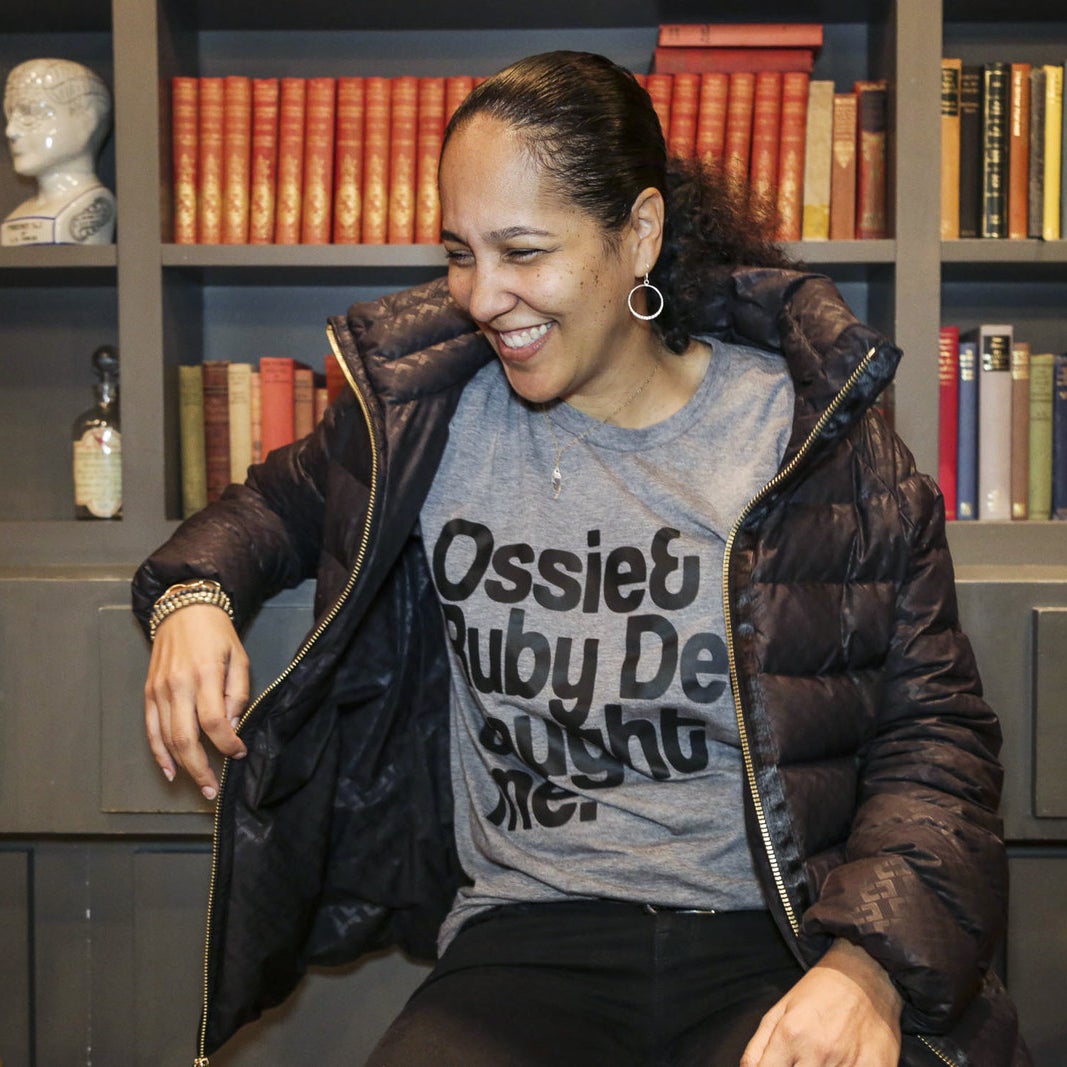 On web series as a fertile ground for spotting talent, and driving casting directors to look to them.
GPB: The web has been great. I truly believe cream rises to the top. I remember stumbling across The Mis-Adventures of Awkward Black Girl – I saw one and then I was going back to watch all of them, and then I reached out to Issa Rae, because she made me laugh out loud and it's hard to make me laugh out loud. And it was kind of amazing, because when she was 16 years old, she wrote me a letter after she saw Love and Basketball, asking if I would direct her screenplay. And I wrote her back – thank god! [laughs] – thanking her and telling her to keep pushing, and she remembered that. It was amazing, a weird full-circle moment. I have so much respect for her because she's so funny, so good, and now she's got an HBO show. The show on Black&SexyTV called RoomieLoverFriends, I started watching that and I love it! And now that's on BET. And the other one, Hello Cupid, I mean, there's some really good stuff going on and so when it's good, it will find an audience. And it's developing actors as well, that don't normally get a chance, or they don't normally get those opportunities. We need that. We need content creators to get these people out by any means necessary.

On the importance of getting the right people.
GPB: Kim Kimble, who did Gugu's hair…like, I had to have her. She's worked with Beyoncé for years; I needed that hair and I needed that energy around Gugu. I wanted the real people. Laurieann Gibson, who does Lady Gaga and Nicki Minaj – I needed her. And they bought into the vision and came aboard. So that's the other thing, people are there because they're passionate about the material. That's what you want – you don't want people there just for the pay cheque, because it's going to show up in their work.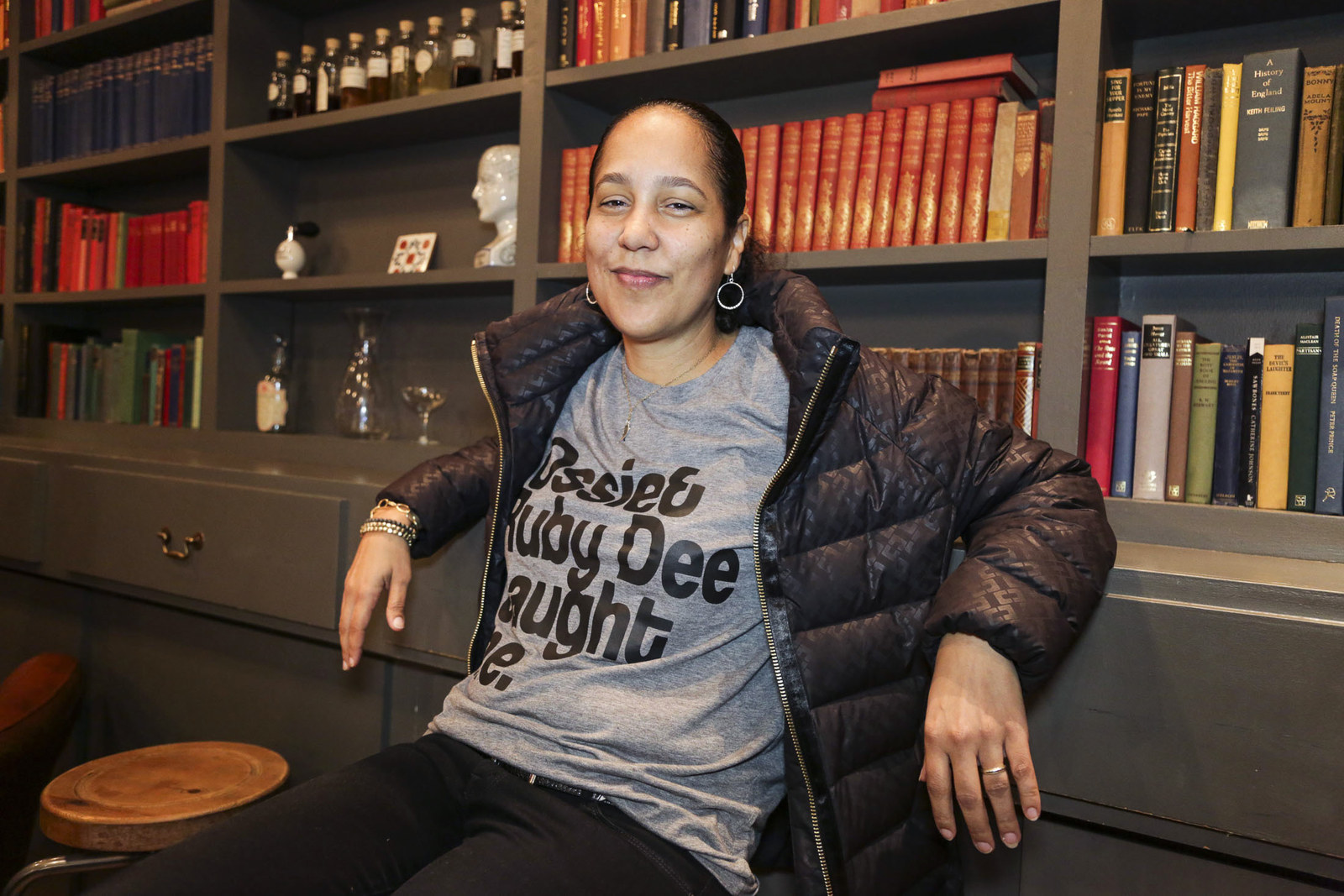 On the difficulty of building a trusted core team made up of mostly women who have an idea of her vision and are invested in it.
GPB: It's not difficult. [On your] first film, everyone is trying to put people that they know around you because they think you don't know what you're doing. And you're nervous about it as well and so you're going after credits, honestly. But I was so fortunate. Teri Shropshire, my editor, did Eve's Bayou and I love that movie to death, so I wanted her. And after we met, she wrote me this incredible five-page letter about why she needed to do the film and that was it. Like, we're bonded for life. That's what it took. I wish honestly that more people would do that.
For me, that letter…sometimes passion trumps credits, because as women and people of colour, we don't always get the opportunity to build the credits – it doesn't mean the talent's not there. So, I've worked on creating a group of people around me that I know are dope. I'm not doing this as a charity. Teri makes me better. And Tami Reiker, my DP, is a badass – and she makes me better. My production designer, Cecilia Montiel, she's Latin – she makes me better. It's exciting to have that, and there's a comfort there as well. But that's not to say there's anything wrong with having men on your crew. My husband's a man – he's a producer on Beyond the Lights – but there's a different vibe on set, absolutely, and I love it.

"As women and people of colour, we don't always get the opportunity to build the credits – it doesn't mean the talent's not there."
These are people that I can call and say we all have to work for scale, cos that's the only way we can get this movie made, and they'll come. They're coming because they trust me and they know that I want to say something with my work. And I love that they have that same desire. Because it's hard to work for scale. And it's hard work to ask people to work for scale [laughs].
On the possibility of more mentoring and networking pipelines.
GPB: I believe it's absolutely the responsibility of those who have made it through that door to reach back and pull others up. We are very lucky to do what we do. It is very, very hard, and there are people along the way that absolutely helped and supported me. And sometimes that support was just encouragement. I reached out to Kasi Lemmons when I got the green light for Love and Basketball and was scared to death. And she was so great and helpful and warm and encouraging. So I do it a couple ways: the writing programmes [Prince-Bythewood is a mentor with the Writers' Lab, Meryl Streep's screenwriting programme]. When I hire assistants, I always hire people that want to be filmmakers because then they get the opportunity to learn and be on set. Lena Waithe was my assistant and look at my girl! I saw Mississippi Damned and it's such a good movie and I was watching going, "How did [director] Tina Mabry do that, with no money? How did she get that cast and shoot it?" I reached out to her and I read her spec and I'm hoping to hire her on something... So when I see talent, I reach out and just do what I can.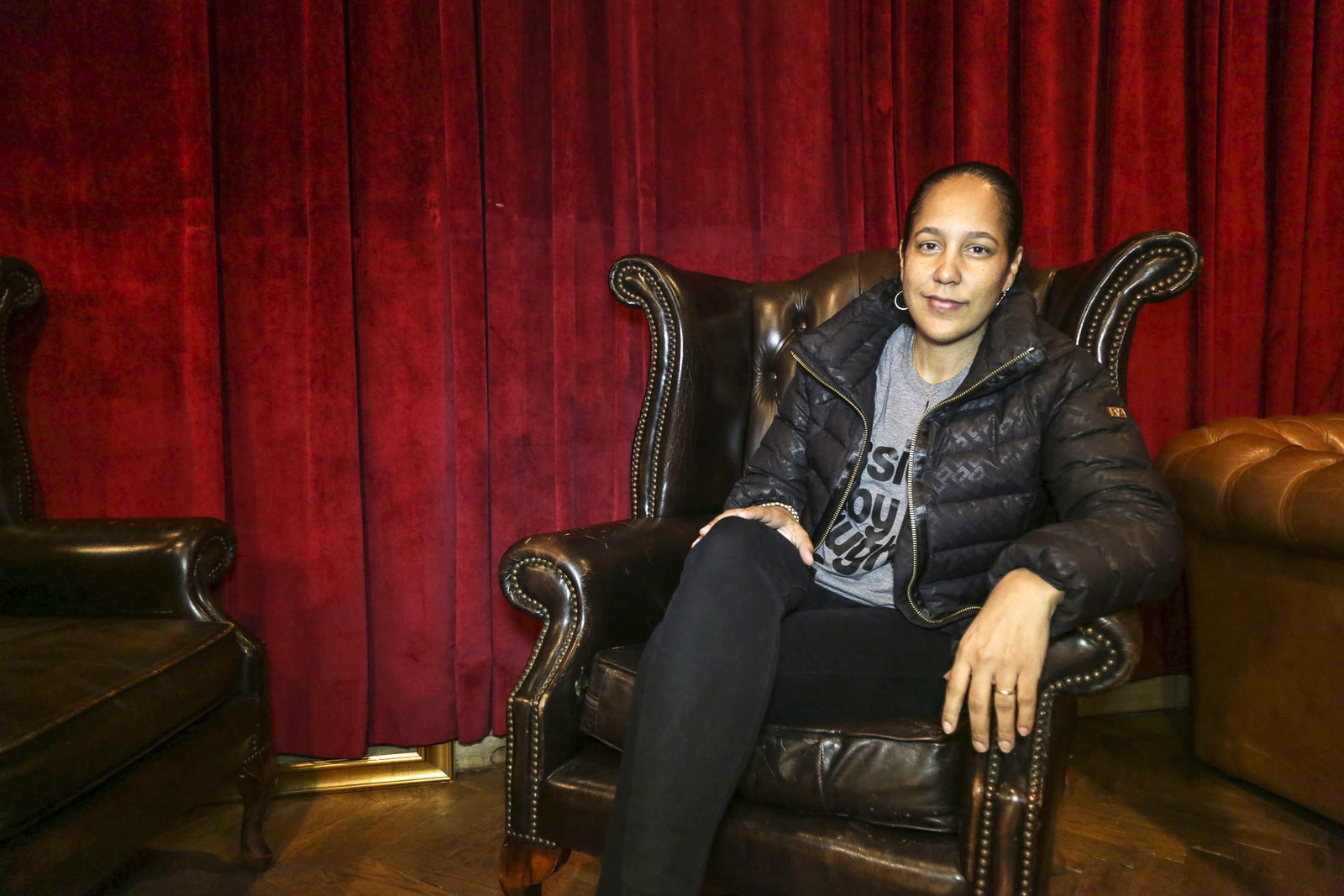 On taking the "coat of desperation" newer filmmakers wear into account.
GPB: It is frustrating when you do speaker panels and people come up with "will you read my script?" It's two things: No, because legally, if I'm writing something that may even just touch on what yours is, suddenly you're suing me and saying I stole your idea. Two: To read someone's scripts and give notes is such a hugely personal, time-consuming thing. And the thing is, I know, I've been there. I went to a panel where John Singleton talked and I waited and waited so I could talk about Love and Basketball and I finally got 10 seconds with him and he was like, "I can't help you – I'm trying to get my own stuff off!" [laughs] And it was the best advice! First, it was like, "Fuck, wow, that was rude!" [laughs] But he was right. Instead of asking him, go do it. But I do know how hard it is. Everybody has a great idea but do you have the stamina to write it? And then rewrite it? And then rewrite it again? That's what I love to see: writers with hustle and stamina, writers who wanna be better, who have something to say. And that is what I'm looking for. And I usually can see that if someone has put in the work in a short film or something. We have to pull up the next generation because Hollywood is not doing it.
On her upcoming projects.
GPB: Well, there's two things I'm real excited about. One is the show that will be on Fox, really attacking the epidemic that's going on in America of the killing of young black men by law enforcement. It's so important and the fact that they're actually putting it on the air is shocking to me because we are going there. I'm really looking at it as a 10-hour film. I'm very excited that I'm working with Sanaa again. I wrote it for her.
And then I have another film that I was just pitching, and there are two studios that want it. It's starring a black woman, and it's an incredible story based on a book by a great black feminist author who you probably know. It's an incredible part for a woman, and somebody I've worked with before is attached to star. I am very excited.
The BFI's UK-wide Love season runs until December. Beyond the Lights is available on DVD.