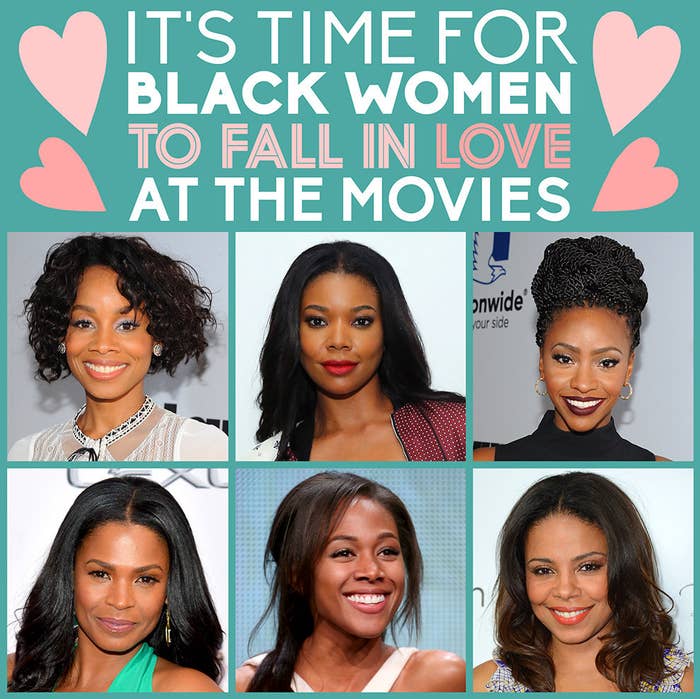 Less than 10 seconds into the trailer for Sleeping With Other People, a new romantic comedy drama starring Jason Sudeikis and Alison Brie, I found myself suddenly taking a keener-than-usual interest in my screen. Why? Because right next to Sudeikis, I spotted a black girl of about my complexion, her hair in natural curls and coils, falling back on the bed, clearly worn out but exhilarated by sexual bliss.
The shot lasts about a second, probably a little less. It was the first and only time I saw her in the two-and-a-half-minute trailer.
We never even get to know her name, but we are told she is the best friend of the woman we assume to be Sudeikis's unnamed significant other (played by Margarita Levieva, and best known as Amanda Clarke on Revenge). This nameless black woman joins an infamous screen sisterhood: The Black Best Friends Club™.
After I posted the trailer, a friend sent me a private message: "Sudeikis slept with a black girl in the first 10 secs of the trailer, so bases are covered." (I replied: "I hate that I cheered.") On Twitter, a follower quipped: "I believe it's the first time I've seen the black best friend introduced and DISPENSED WITH in the trailer."
Here she is.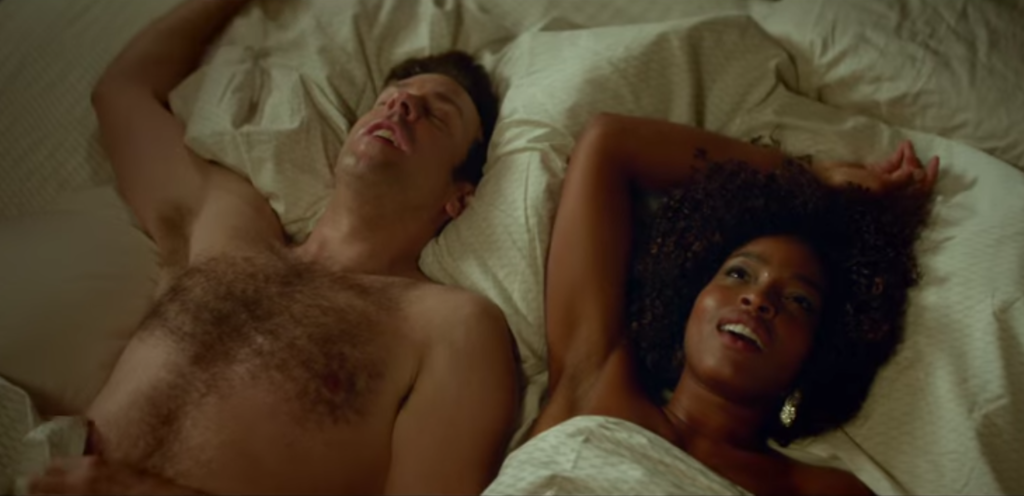 I had a look on IMDb and Wikipedia to see if I could find out her name and perhaps an expansion on what her role actually is. I couldn't find her (nor could I find a credit for Levieva, to be fair).
I am used to black people (male and female) being used almost exclusively as a device to advance the grand journey of the protagonist, so there's nothing especially new here. But this was unusual: It's rare for onscreen black women to be explicitly included in the longlist of desirable bedfellows. Is there something to be read into the idea that Sudeikis's character sleeps with her and we never see her again? I don't think so. But the fact that she's gone in literally the blink of an eye is just one brick in the wall that black female actors have to scale to see themselves expressed as full human beings onscreen.
I have many feelings about the portrayal of women onscreen: what they do for a living and how they actually work, what they think and talk about, how they dress, how they are spoken to (and about) and what they look like. And when it comes to mainstream movies (of which I am a huge fan), I am always doing an involuntary audit for black women – how many of us are there? In what capacity? Do we make it to the end? etc.
Because a lot of the time we are not there at all, and then when we are present, we are often – as in the rest of popular culture – rendered sexless, hypercapable (at the expense of all other facets of humanity), and deemed unworthy of greater character development and resolution. As Chris Rock wrote in a much-circulated essay in The Hollywood Reporter last December, "You can go to whole movies and not see one black woman... I go to the movies almost every week, and I can go a month and not see a black woman having an actual speaking part in a movie. That's the truth."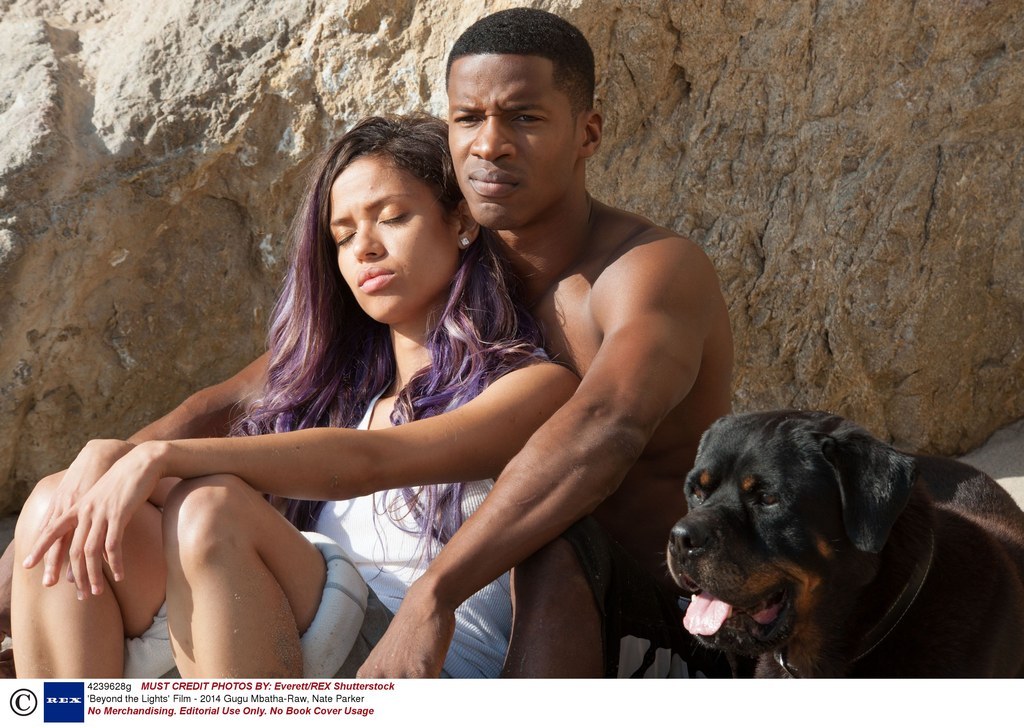 I recently watched Gina Prince-Bythewood's Beyond The Lights, a sweeping, romantic delight of a movie, in which we watch Noni (Gugu Mbatha-Raw) fall in love with Kaz (Nate Parker). It follows a well-worn path: girl meets boy, girl and boy fall in love, conflict threatens girl and boy, conflict is resolved, boy and girl kiss and walk off into the sunset.
The noteworthy thing in all this is that the female lead is a black woman, falling in love with a black man (their race was not a particular concern for the filmmakers, outside of the fact that it existed in the same way that air or water does).
It'd been a long time since I'd seen a black woman fall in love onscreen.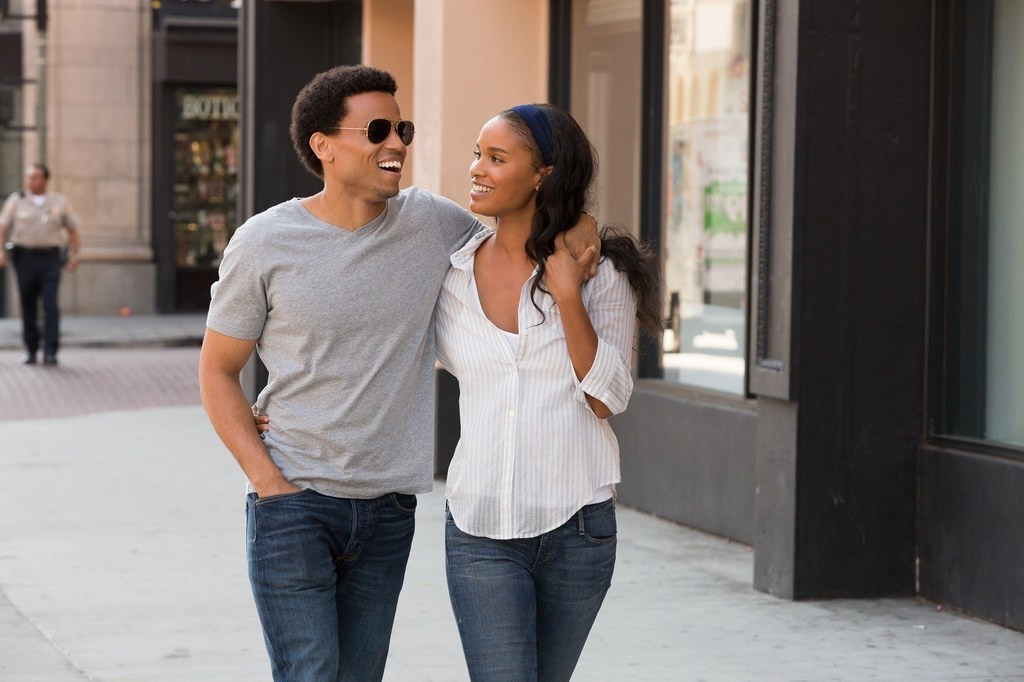 "Getting the girl" often sucks for the women being "got"; it can feel like a charmless manoeuvre, shoehorned into a film in a bit of a narrative cul-de-sac. Needless "romance" being foisted on to female characters is clearly a problem that too many movies reach for. But here's another problem: never having romance on the cards. It's a roundabout argument: Are we lucky to have transcended the often limiting trope of "and then they kissed", landing right in the coveted state of Platonia? Or are we in an exclusive realm of quietly unobserved difficulty? In the name of Abbie and Ichabod, can a black girl fall in love once in a little while?
In a piece celebrating platonic onscreen pairings, Alison Willmore pointed out that romance is "one of the basic things that movies are about", and indeed, an element "as fundamental as action and comedy". How jarring, then, that we rarely get to see black women partake in one of cinema's most enduring components?
It's not even a particularly hard thing to do: Debbie and Danny managed it just fine in 2014's remake of About Last Night. There's nothing in the life of Jane Nichols (27 Dresses) that would have precluded Teyonah Parris playing her. And what would change the already fantastical plot of 13 Going On 30 if Jenna Rink had been played by Gabrielle Union or Nia Long? How about Knocked Up starring Sanaa Lathan? There was nothing to stop Jerry Maguire from falling for a plucky single mother as portrayed by, say, Halle Berry or Anika Noni Rose. The paucity of imagining black women in these roles is exclusive to the world of make-believe – because a good number of us manage to fall in love in the real world every single day. How nice might it be to see us do so in mainstream entertainment?
To update that TAN magazine cover line for 2015: When will Hollywood let black women fall in love?