There are couples, and then there are OTP (one true pairing) couples. They are the most essential; the ones YouTubers make endless fan videos about, scored by the most plaintive emo-pop ever written. More often than not, though, the TV couples we look to when we want to describe a love supreme are American. It's not your fault, America's greatest export is cultural imperialism, so of course you're going to reach for Ross and Rachel (Friends), or Diane and Sam (Cheers) or Hathaway and Ross (ER) over a homegrown alternative. Enough! Why don't you look to your own backyard and "ship local" (oh, lol) when it comes to your OTPs? 22.
Steve and Susan - Coupling
Steve Taylor (Jack Davenport) and Susan Walker (Sarah Alexander) were arguably the budget Ross and Rachel, a bit more silly and definitely more relatably British. The OTP for borderline hysterical middle class boys who've managed to pull women significantly out of their league.
21.
Darcy and Elizabeth - Pride and Prejudice You know why Fitzwilliam Darcy (Colin Firth) and Elizabeth Bennet (Jennifer Ehle) are on this list. Because Jane Austen write a masterpiece. Because of the way he looked at her when she played pianoforte, like his face would physically become the heart eyes emoji. Because for many of us, this love was an... awakening.
20.
Mark and Johnson - Peep Show
The photo is of only Alan Johnson (Paterson Joseph) because truly, who could love Johnson as much as Johnson? Mark Corrigan (David Mitchell) would at least try. "If he got accused of a crime he hadn't committed I could come to his aid," he mused once. That's love.
19.
Jamie and Sooz - As If Remember them? For those of us of a certain vintage, this was the main reason to watch T4 on a Sunday morning/afternoon. The group of six friends tooks on different couple configurations but the one that stuck - and struck a chord - was between Sooz and Jamie. An unlikely romance between a prickly girl and a silly boy? Only the best love stories have those! (Sooz, you may recall, was the inspiration behind the McFly song, Five Colours In Her Hair.)
18.
Ricky and Bianca - EastEnders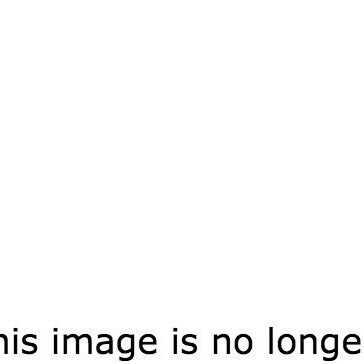 Ricky (Sid Owen) and Bianca (Patsy Palmer) were magical. The soundtrack to their love was a hurled insult, a snarled rebuke or the curiously beautiful call of love, "Rickaaaaaaay!" Rejoice in their (twice-married) passion.
17.
Del Boy and Raquel - Only Fools and Horses Del Boy Trotter (David Jason) and long term girlfriend Raquel Turner (Tessa Peake-Jones) are the couple to shoot for if you're a wheeler-dealer type who speaks fluent French. In a modern twist, they met via dating agency (fancy for 1988) before losing touch and getting back together a year later. A model OTP for those who have dreams and hopes, pushed aside to live real life.
16.
Denise and Dave - The Royle Family 15.
Annie and Mitchell - Being Human What happens when a ghost and a vampire fall in love? HE GOES TO PURGATORY TO GET HER BACK. The love Annie Sawyer (Lenora Crichlow) and John Mitchell (Aidan Turner) shared had everything you could ever want from a paranormal love affair: forgiveness, redemption, fingerless gloves and utter selflessness. "You were the love of my long life," Mitchell told Annie. You're crying at your desk, aren't you?
14.
Kev and Veronica - Shameless
13.
Tony and Michelle - Skins 12.
Johnny Vaughn and Denise Van Outen - The Big Breakfast 11.
Martha and The Doctor - Doctor Who 10.
Gary and Dorothy - Men Behaving Badly 9.
Steve and Fiona - Shameless 8.
Daisy and Tim - Spaced Daisy and Tim were not a couple - they insisted, and we accepted. They were good friends - the best of friends, even - and nothing more. But here we are, and this is the epilogue my little shipping heart wanted all along.
7.
Adam and Rachel - Cold Feet

Before it all ended in beautiful tragedy back in 2003, Cold Feet's Adam Williams (James Nesbitt) and Rachel Bradley (Helen Baxendale) traversed a path that was bumpy with infidelity, surprise pregnancy and "we were on a break"s. But they loved another through it all, and that's why they're on this list.
6.
Kieren and Simon - In The Flesh
5.
Mick and Pam - Gavin and Stacey 4.
Jack and Vera - Coronation Street 3.
Rae and Finn - My Mad Fat Diary 2.
Tim and Dawn - The Office
Tim Canterbury (Martin Freeman) and Dawn Tinsley (Lucy Davies) put the audience through hell in their will-they-won't-they-oh-does-that-charity-kiss-count-nope-well-here's-the Christmas-special-THANK-GOD relationship. They shared in-jokes and furtive, longing glances for years, until Dawn hesitantly leaned in at the Christmas party while Yazoo's "Only You" played. They walked into the sunset holding hands, a nation exhaled tearfully and OTP status was cemented.
1.
Simon and Alisha - Misfits