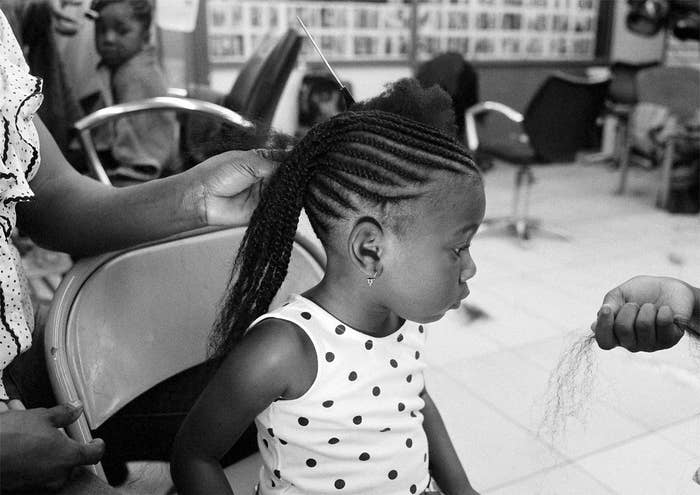 "Rarely do you go to exhibitions and see images of black people, especially when it's in the UK."
Adama Jalloh recently completed a degree in photography at the Arts University Bournemouth. "I went to a uni where it was predominantly white people and most of the projects they did tended to be things I wasn't necessarily interested in," she says.
So in her second year, she started a project that was personal to her, and would shine a light on her – and other black girls' – beauty rituals. She began visiting black hair salons around Peckham in south London to find subjects, and named the project "Identity".
"I thought the way I live, and the way other black girls have lived, should be shown in that same kind of environment, and in a positive light. Because most of the time when you see images of black people, it tends to be quite negative."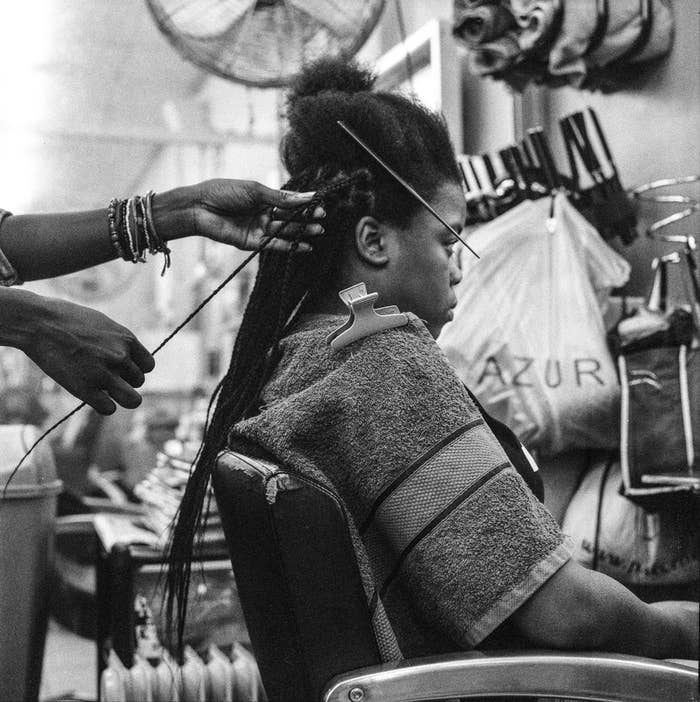 "A lot of questions are asked whenever I do my hair so I thought I would show them what it's all about."
"One of the underlying questions is always: 'Is your hair part of your identity?'" says Jalloh. "And for me, it definitely is – like an extension of who I am." The Identity project showcases the versatility of black hair.
"When you are young and growing up, you kind of don't realise how versatile your hair really is – you only see it in one light."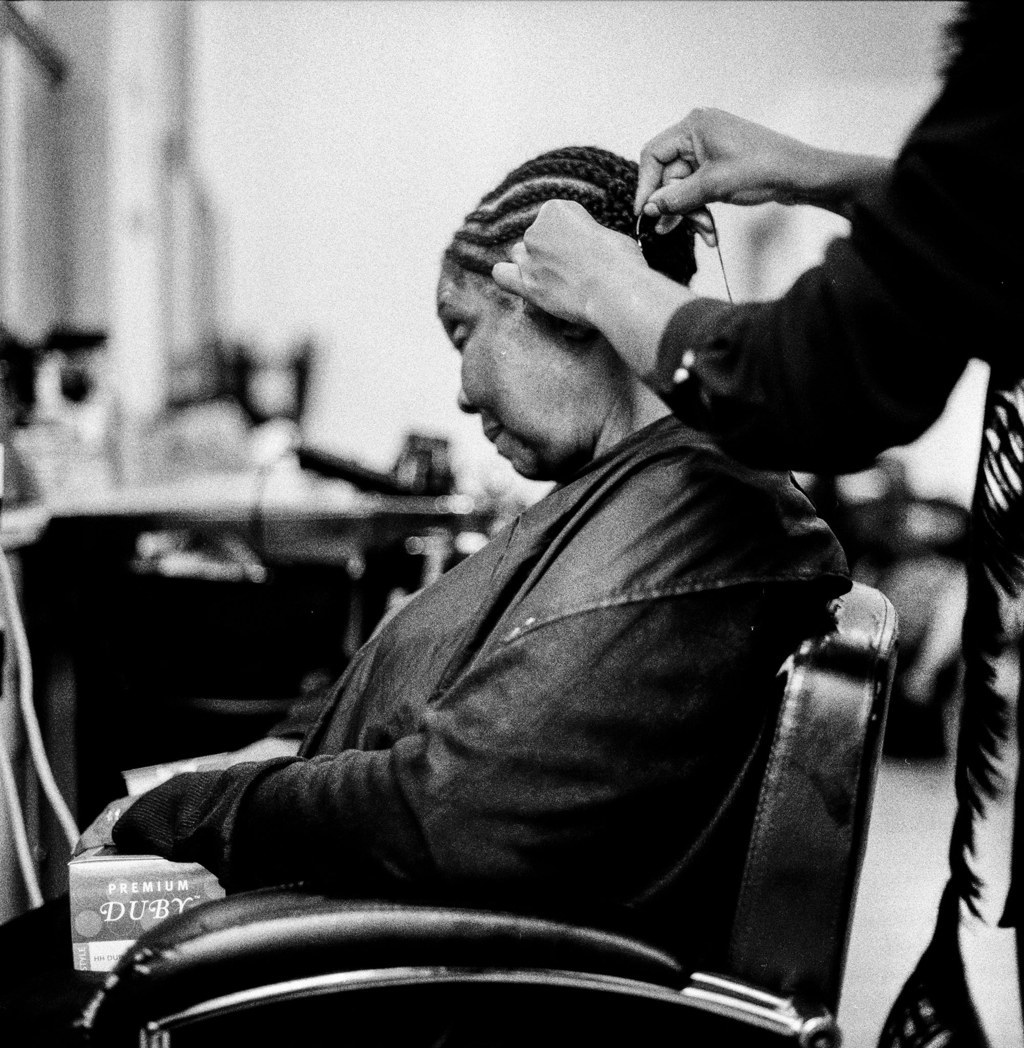 "When it's a black audience, it's not just about discovering. It's more reminiscing and remembering."
"When I was showing my work at uni, it was to a mostly white audience. So the way they would respond to it would be completely different to the way black girls would," says Jalloh.
Her images are infused with nostalgia, and recognition. The aim was to stoke the collective memory of black British girls, most of whom share this universal history.
"I wanted people to remember what it was like to go the salon to get their hair done," she says. "This was me wanting wanting people to remember how they used to do their hair."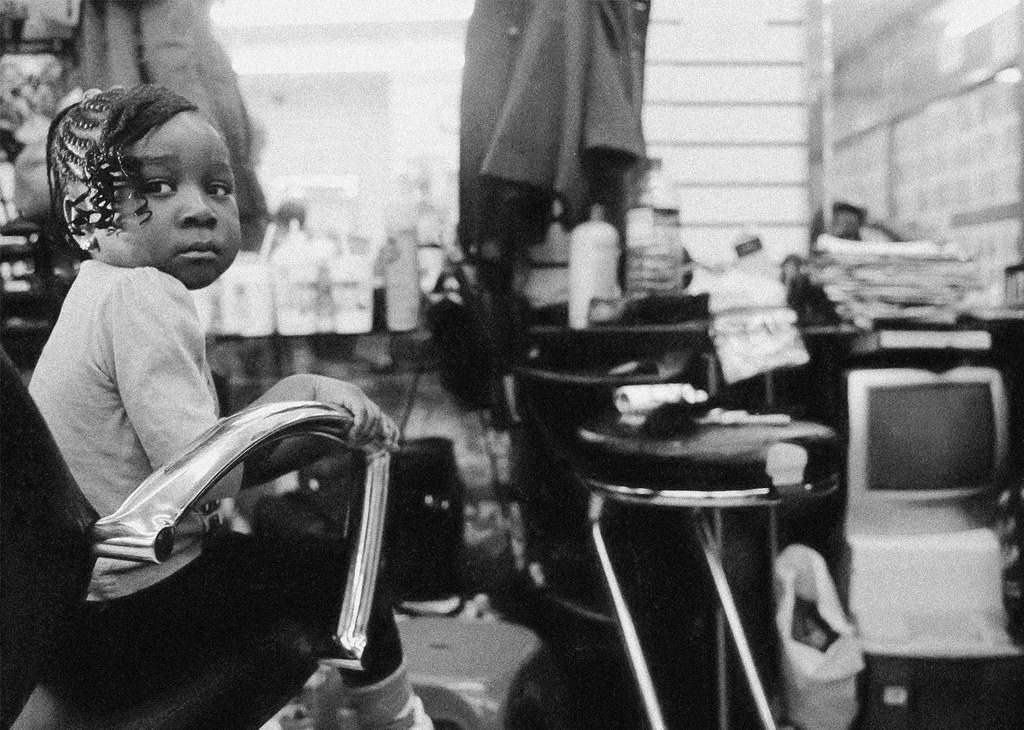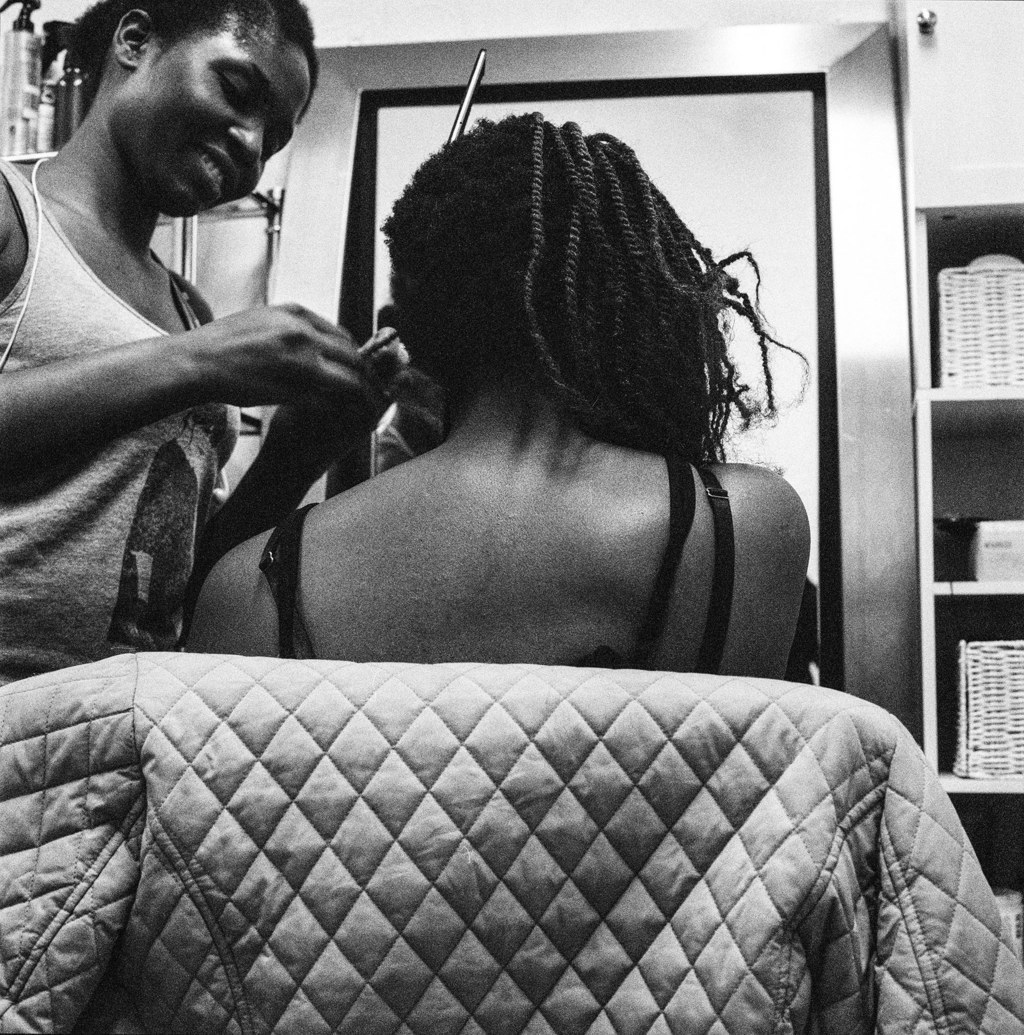 "The images are mostly of young girls."
Jalloh found younger customers to be her most willing subjects. "Teenagers and older women were a bit more skeptical about getting their picture taken," she says. "I guess when you're younger you don't really care that much."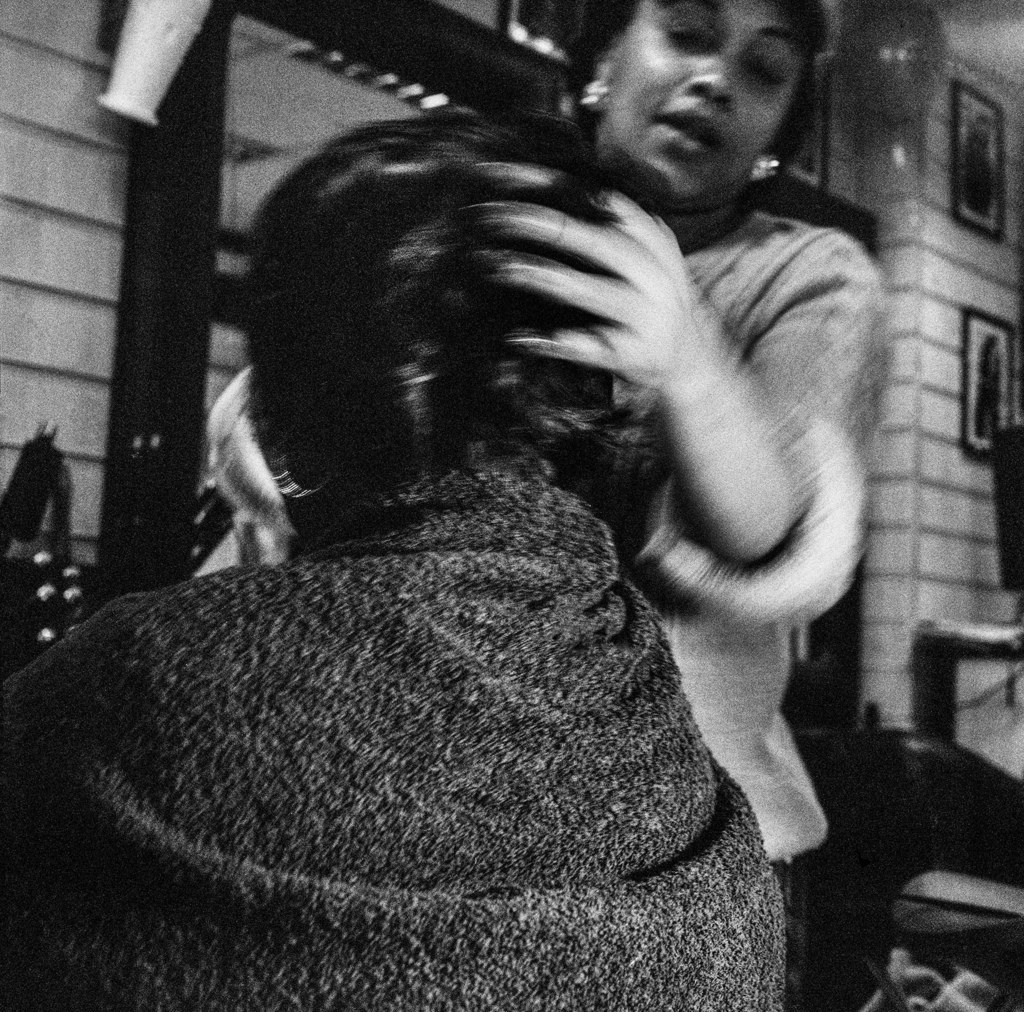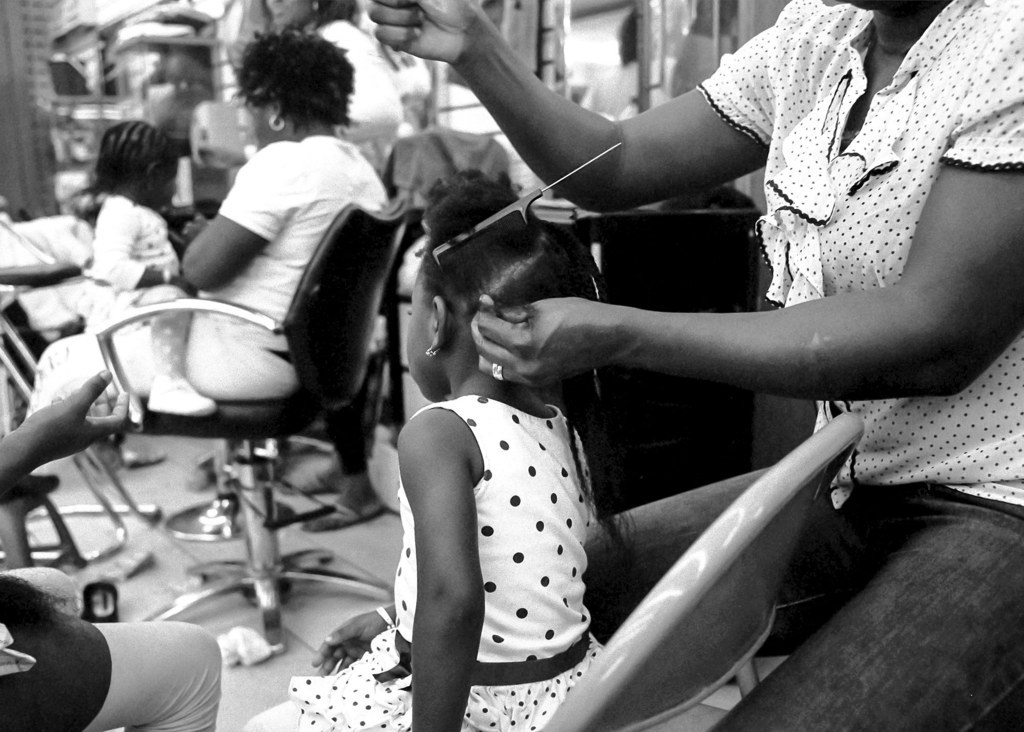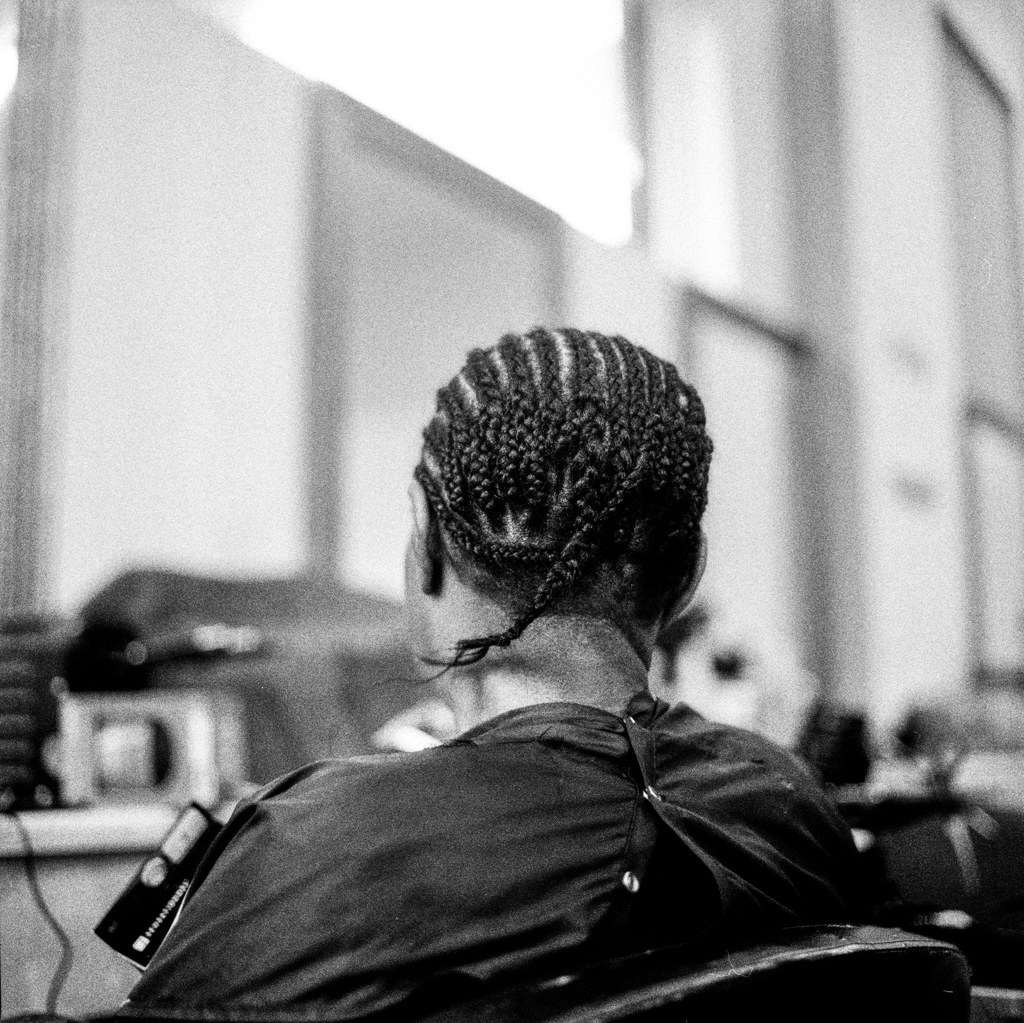 "I just wanted to show how versatile our hair is, whether it's natural or in extensions."
Jalloh says the majority of the salons she visited were staffed by African and West Indian women, who were mostly reluctant to have their photos taken.
"When I mentioned the project, they didn't want to be seen on the internet," she says, laughing. "So when you look at the images, you're seeing their hands rather than their faces." The restriction ended up working in her favour. "It would have been cool to have more faces in it," she adds, "but by the end I was focusing more on the actual ways our hair was being done and trying to tell a story about that."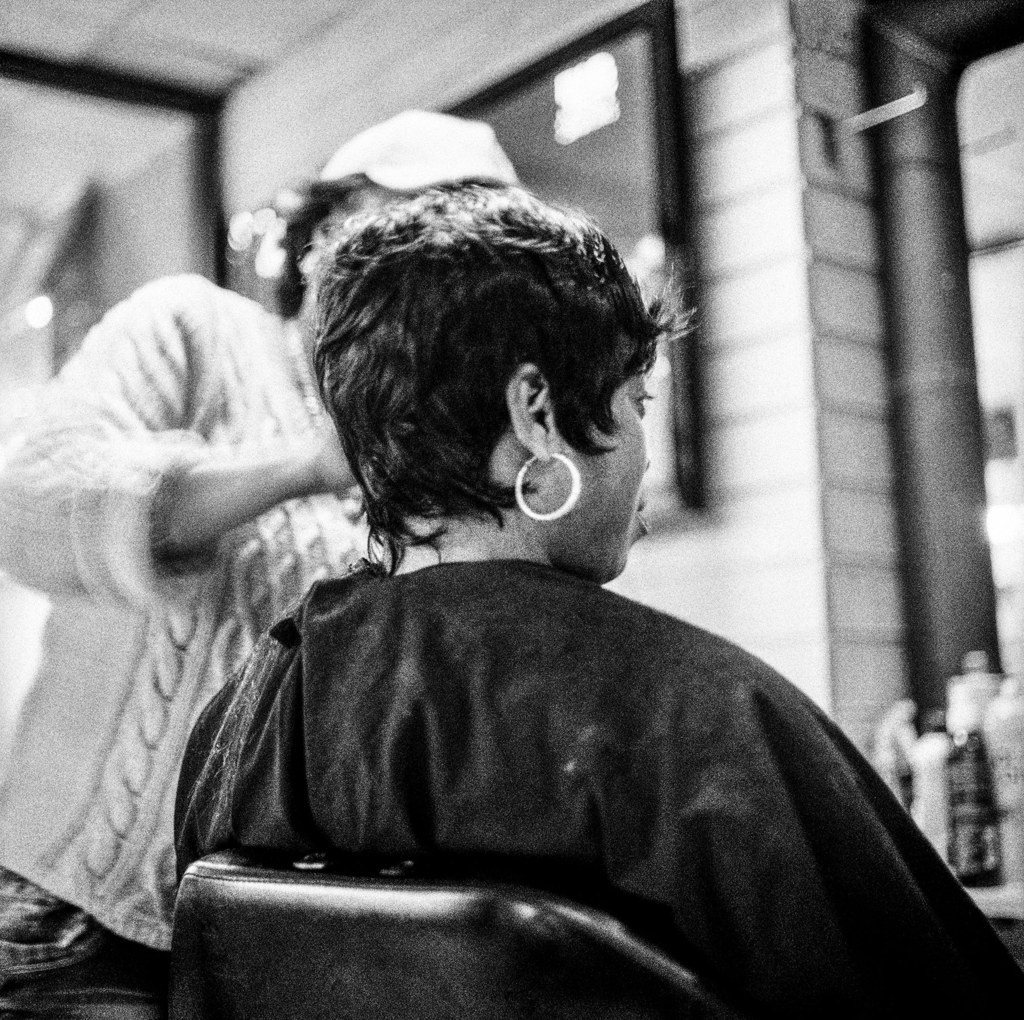 "Anything to do with black British girls is pretty much non-existent."
"I'm 22," says Jalloh, "and if I went to an exhibition and saw [the art at Black British Girlhood], I'd be like 'yeah, I can relate to that.'"
"I want people to react in a similar way to how I reacted."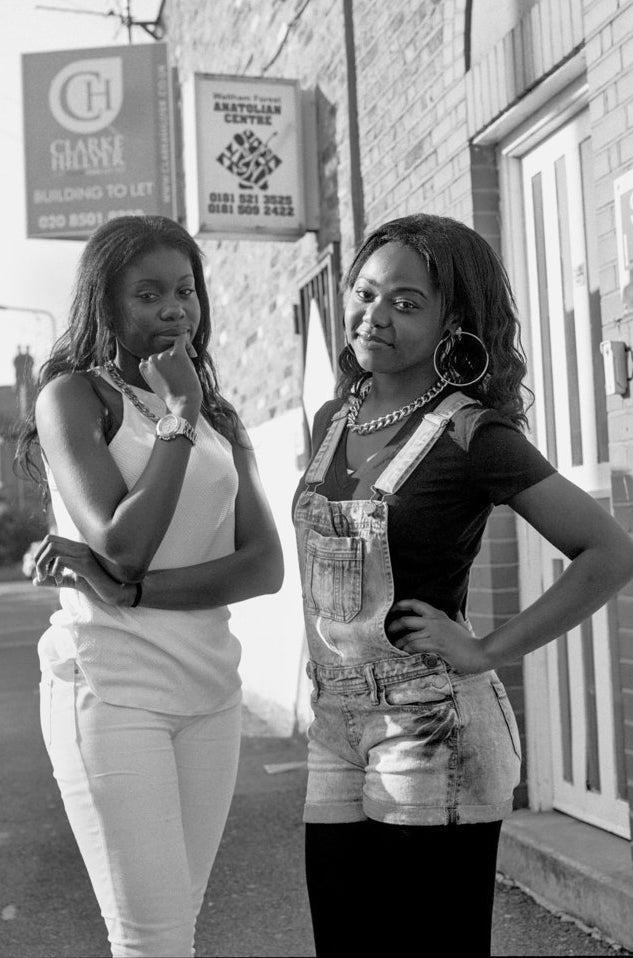 Jalloh's next project centres around gentrification and a disappearing way of life in south London.
"I'm working on a project that's slightly linked to identity, but not focused on just black girls – it's more of a community of black people and other people of colour," she says. The photography series centres on the residents of an estate close to where she lives in Peckham.
"It's being knocked down and new buildings are being built near and around it already and being labelled as "affordable housing" when really, it's not affordable. The people who are going to move in there are far richer than the people who are being kicked out of the estate right now."
"There's so much gentrification going on at the moment. I've been documenting parts of the estate and the people who live there, just to make sure there's a memory of it left over because it would be a shame not to."