You do know where this faithful mouse is from, right?

Disney

Gus Gus and Jack always have Cinderella's back.

Via Disney

What movie is this grumpy chameleon featured in?

Disney

Pascal and Rapunzel are BFFs.

Via Disney

Where does this musical alligator appear?

Disney

The Princess and the Frog

Louis dreams of playing jazz in The Princess and the Frog.

Via Disney

What movie features this gleeful hummingbird?

Flit appears in Pocahontas together with his raccoon friend Meeko.

Via Disney

Maximus appears in...

Disney

Also referred to by Flynn as ''Fleabag,'' Maximus is one horse that you do not want to see in a huff.

Via Disney

Timothy is whose best friend?

Disney

Timothy Q. Mouse is his full name.

And Thumper is whose best friend?

Disney

Long-time friends.

Via Disney

Where does Sergeant Tibbs appear?

Disney

A great ally of Pongo, Perdita, and the Dalmatian puppies.

In what movie is Archimedes a loyal friend?

Disney

Archimedes and Merlin, forever.

Via Disney

What movie features the cutest glitch in the world?

Disney

Awww <3

Via Disney

Where does this raven called Diablo appear?

Disney

Diablo is Maleficent's faithful companion.

What movie features this lovable rooster?

Disney

Who knows what would have been of Moana without Heihei?

Via Disney
Only A True Disney Fan Will Recognize These Faithful Disney Friends
Ugh, come on. Have you ever even seen a Disney film? Look, now your lack of knowledge has ticked off the 101 Dalmatians. Better study up to get back on their good side.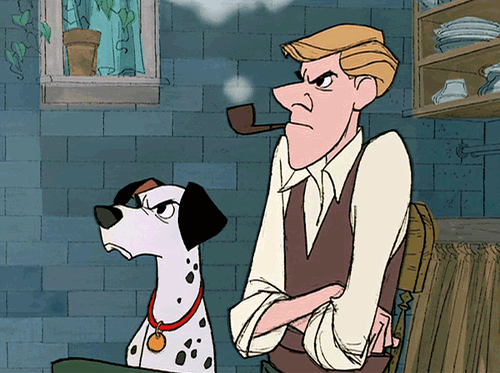 If he was alive, Walt Disney would come hug you and congratulate you personally on your vast knowledge of his movies. Kitty Yzma understands you perfectly.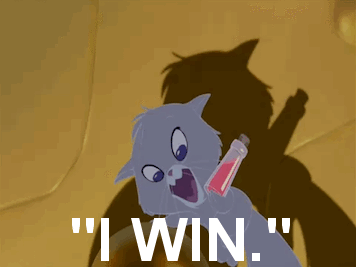 This post was translated from Spanish.