We hope you love the products we recommend! All of them were independently selected by our editors. Some may have been sent as samples, but all opinions and reviews are our own. Just so you know, BuzzFeed may collect a share of sales or other compensation from the links on this page if you decide to shop from them. Oh, and FYI — prices are accurate and items in stock as of time of publication.
Hi! I'm Bianca, and I don't love getting pedicures. I know it should be a relaxing experience for me, but in reality I'm just thinking about when I can leave and get on with the rest of my day.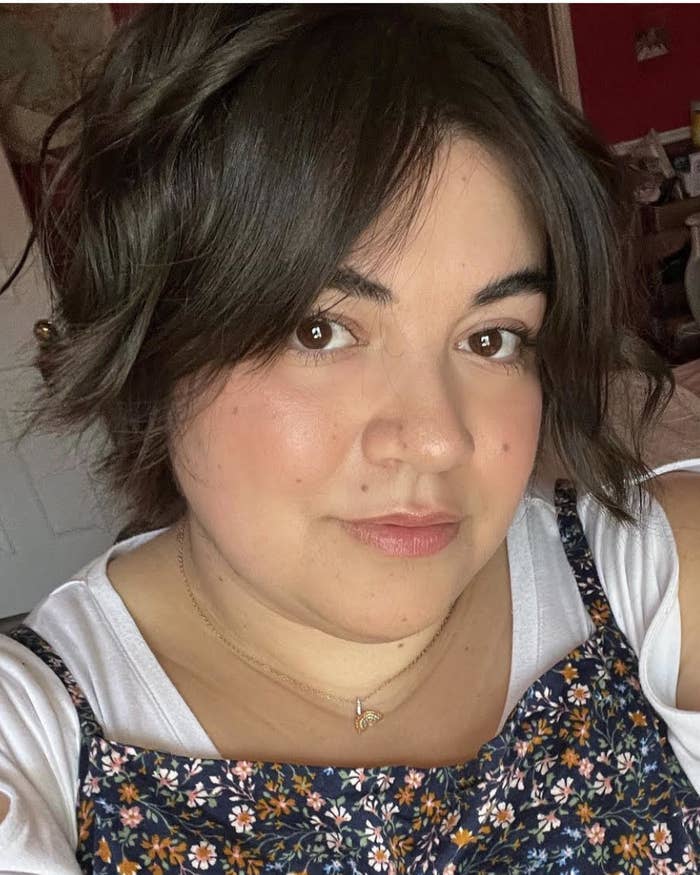 So as you can probably imagine, my tootsies were looking a little worse for wear once sandal season arrived. I was dreading sitting in a pedicure chair and being told what I already knew was true (that my feet looked terrible), so I decided to take matters into my own hands and try a foot peel mask.
I followed the treatment instructions to a T, which included doing a patch test with the solution on my feet a day before (just to make sure it was safe to use on my skin). Since everything felt normal, I took the plunge and strapped my plastic booties on tight for one hour while I watched a movie.
After the hour was up, I took the booties off and rinsed off the remaining mask with some water. All that was left to do was wait...and wait...and wait for my feet to be transformed.
My feet looked pretty much the same for four days. They did feel a little drier than usual, but nothing super noticeable. However, on day five the magic officially started to happen.
They peeled for about four days and every time I checked on the progress, I couldn't believe how much skin was coming off of my feet. The instructions said to not pull any of the flakes off, so I let them shed naturally (this was the hardest part of the whole process).
Around day eight, everything was mostly gone except for the last of the callus on my heel and a few other dry patches. The instructions said I would likely have to do the treatment a few times in order to get rid of the calluses, which totally made sense since that skin is thicker and tougher.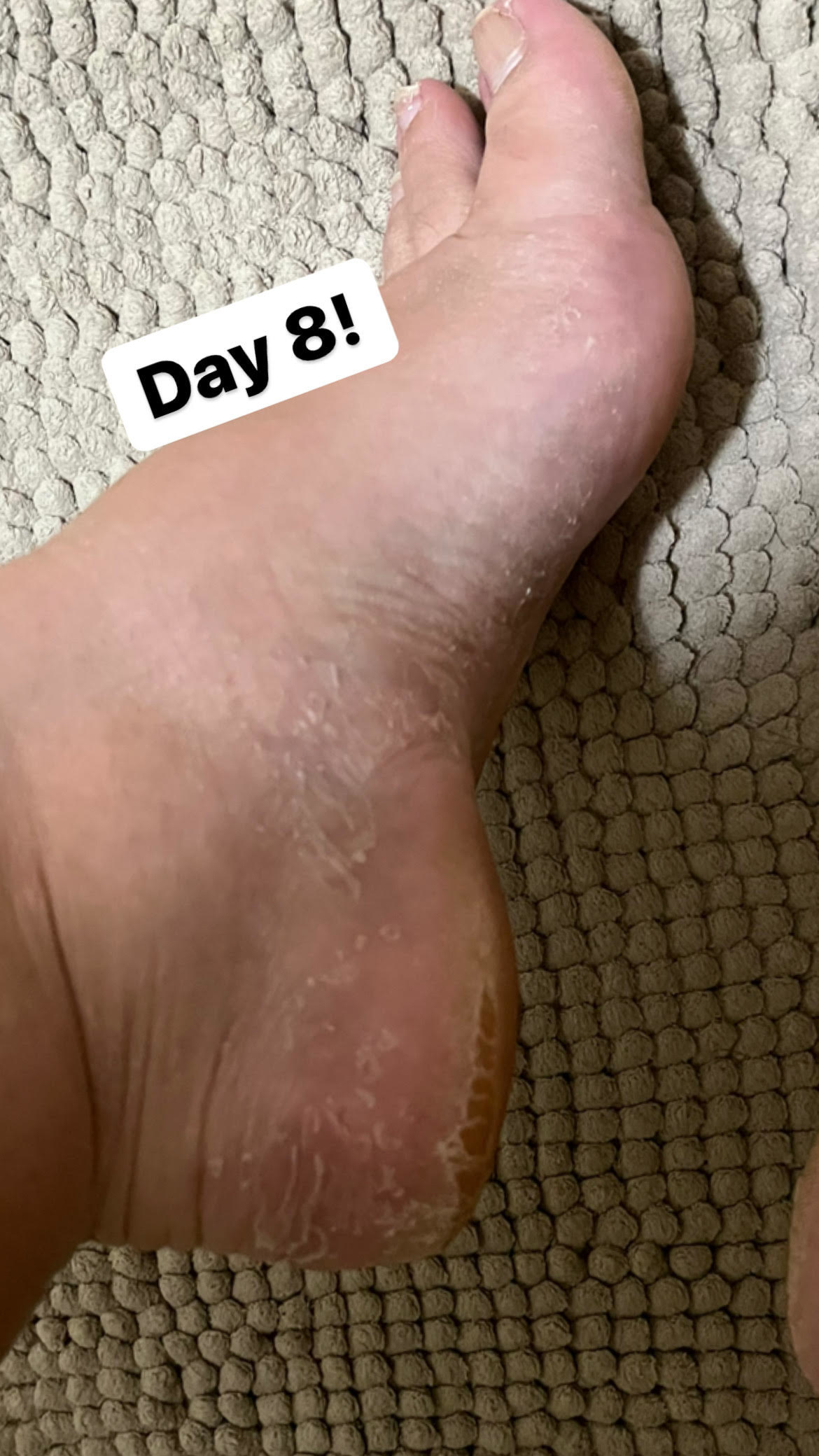 Around the ten-day mark, everything was gone and I was left with baby-smooth skin on the bottom of my feet and in between my toes (they were the area that peeled the most). Even the big callus on my heel was gone after just one treatment which really surprised me.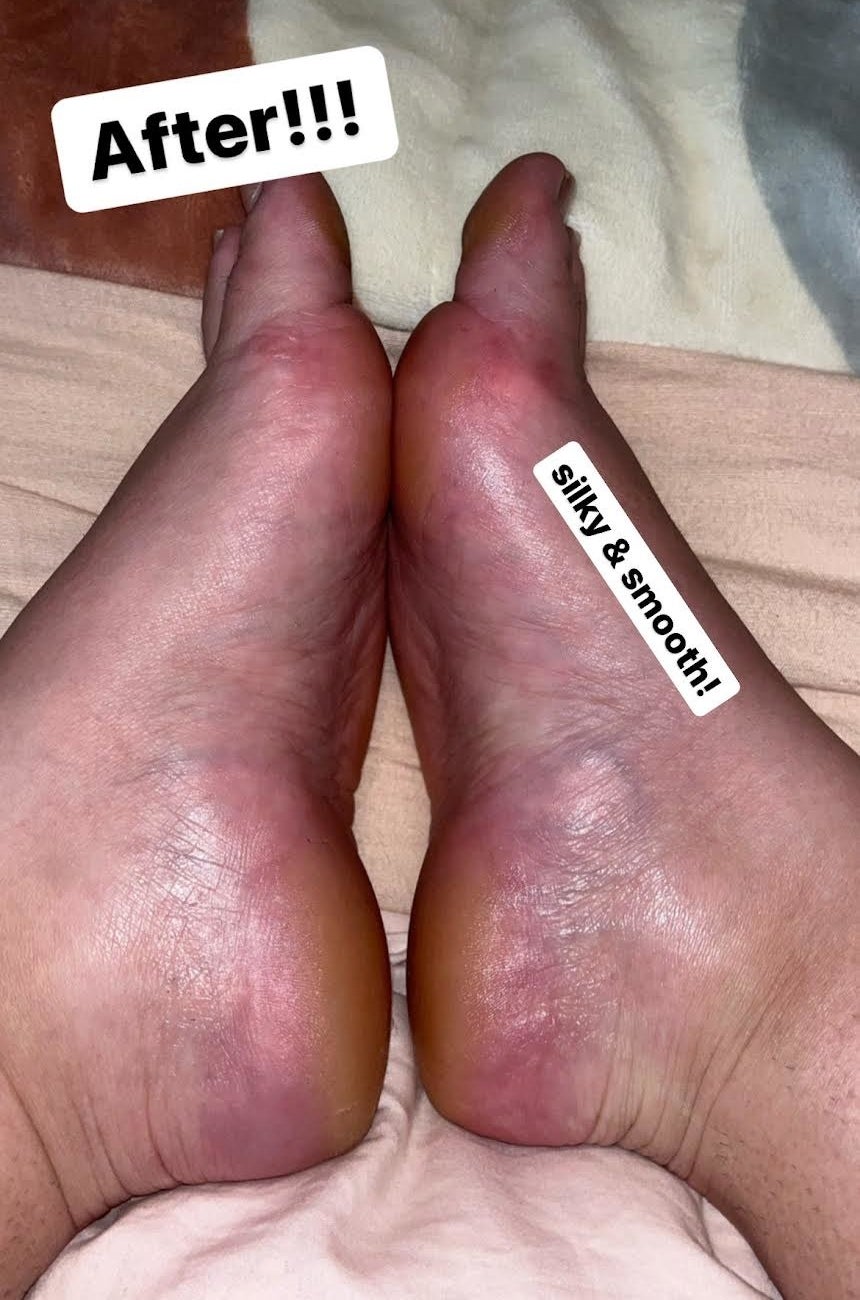 I love that the foot peel mask came with two treatments, meaning you can share with a friend or save the extra mask for yourself the next time your feet need a little TLC. And guess what? It's been a few weeks and my feet are still baby smooth! I would absolutely use it again. Plus, it's perfect if you, like me, dislike pedicures and love gross-yet-satisfying results.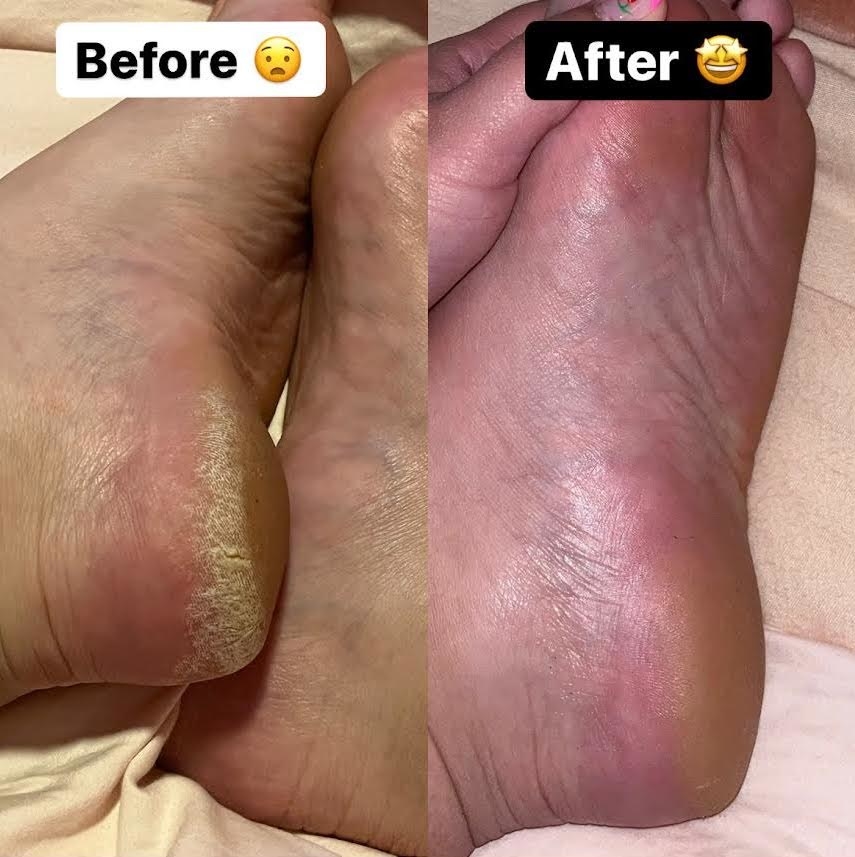 Me before I found this holy grail treatment: