You know Doja Cat, the ultra-talented singer and rapper whose many hits you've definitely shaken your derrière to. Turns out, not only is she a musical artiste, but she also came out with her new, first-ever Doja Cat x BH Cosmetics beauty collection.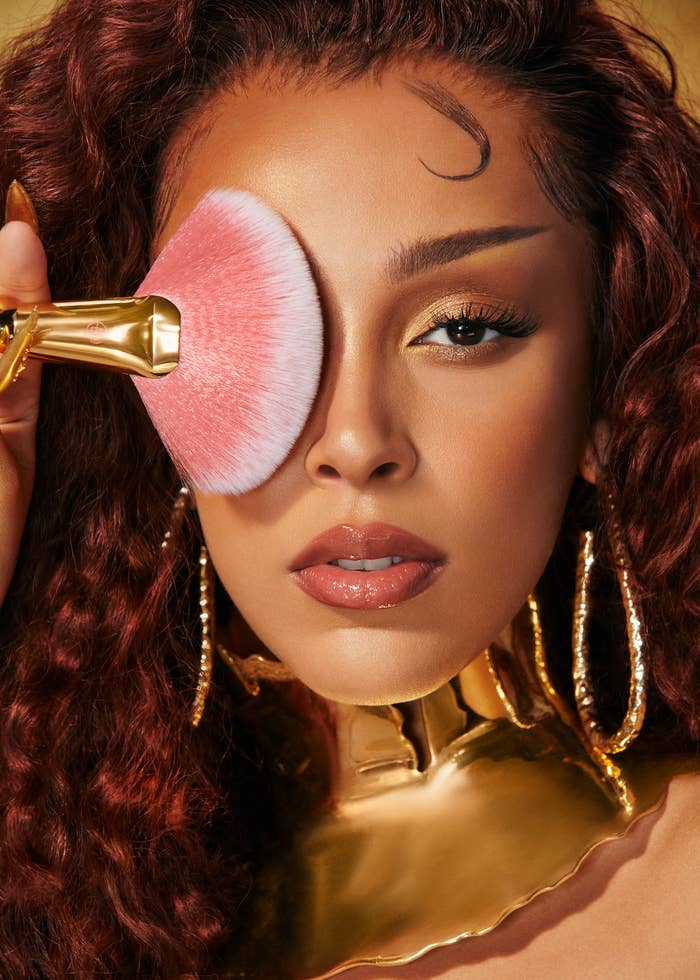 If you've ever thought, Gosh, I wish I could be a goddess like Doja, then now's your chance, because this queen's makeup line is the ultimate mystical journey.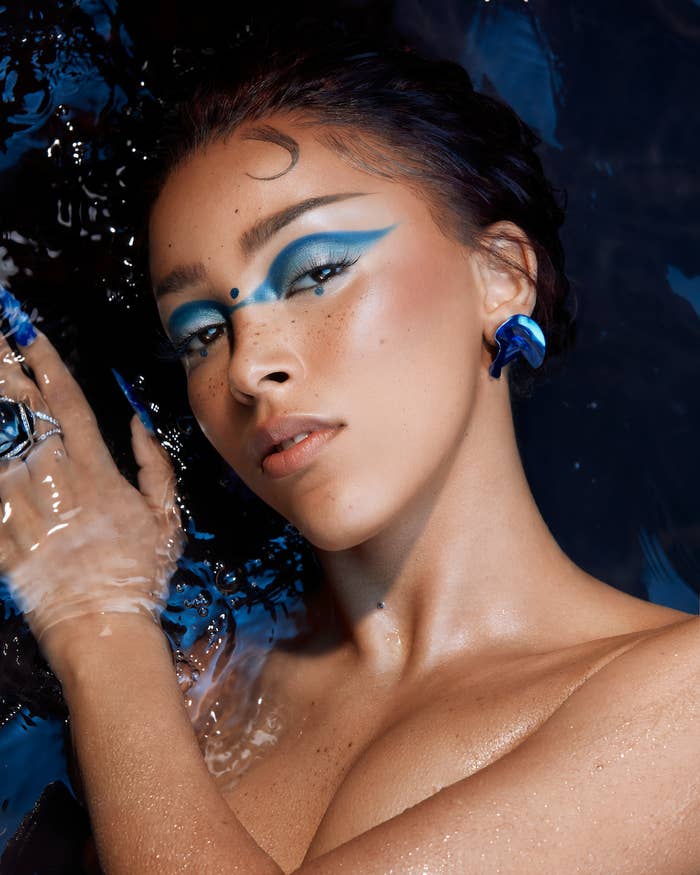 Let's talk about the Mega palette for a second. With 36 ultra-pigmented shades, you'll be re-creating so many gorgeous looks with all the colors of the natural world. You have flora-inspired cool tones, nude hues, trippy vibrant mattes, and glittery finishes.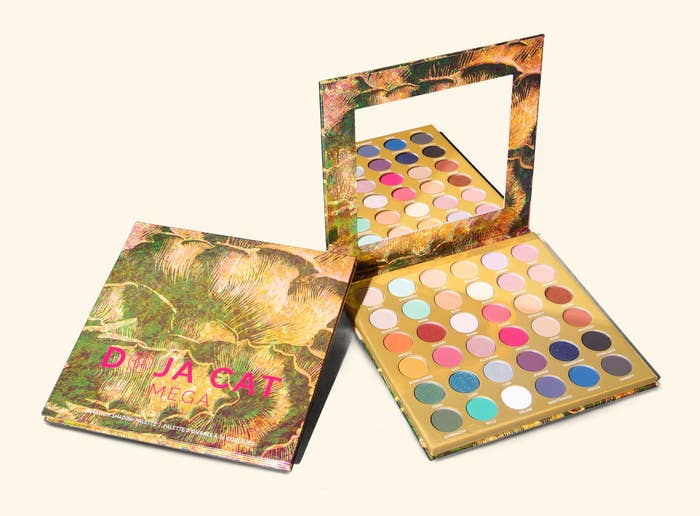 Obviously, a goddess should have makeup tools with the same magical energy. The 10-piece Metamorphosis brush set is finished with gold chrome and designed with two-toned vegan bristles, because Mother Earth loves all her little creatures.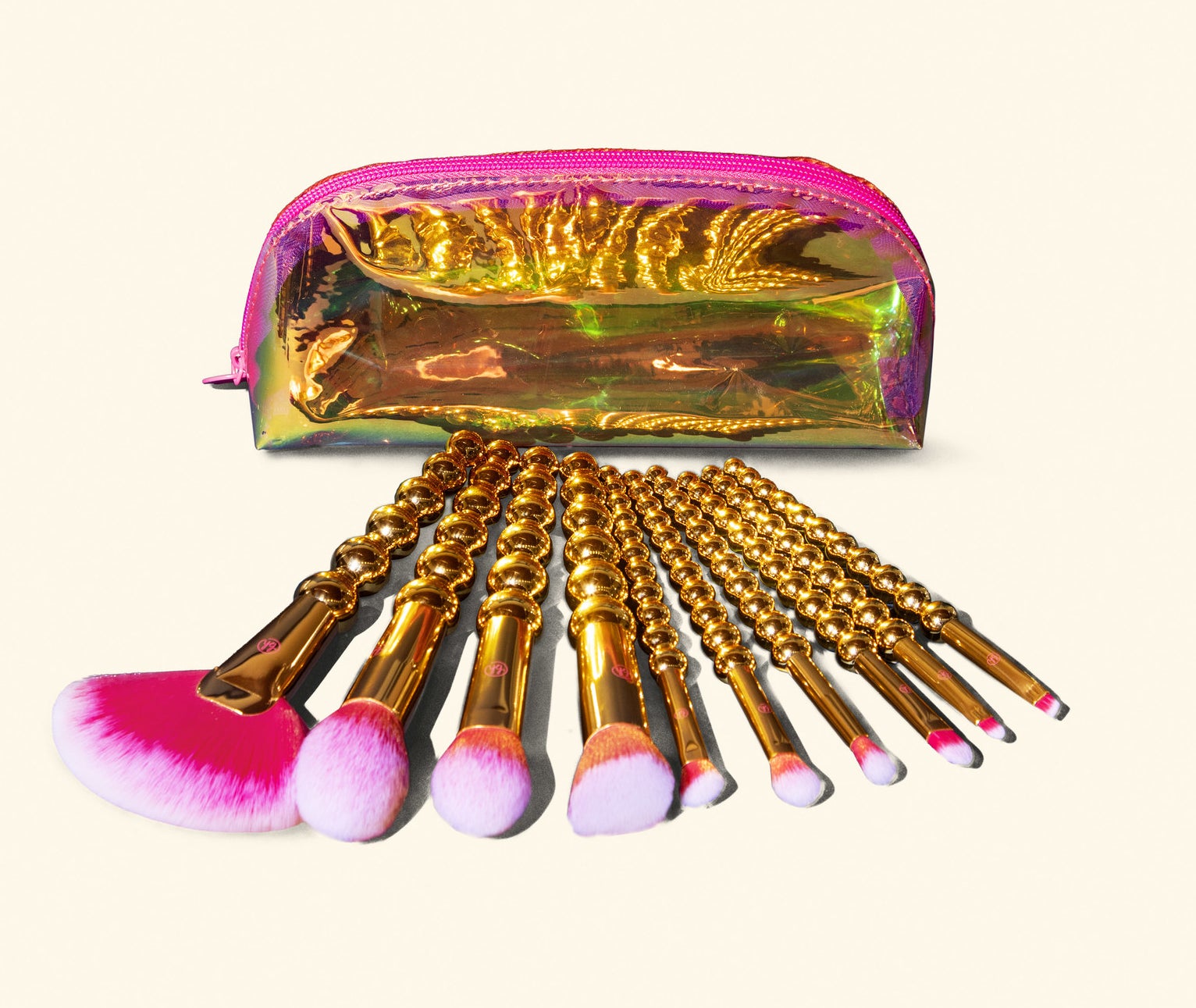 Doja's collection also comes with the Elements mini shadow quads. The bronze and gold colors will put the sun's radiance in your eyes, while the silver palette will make your eyes glow with moonlight.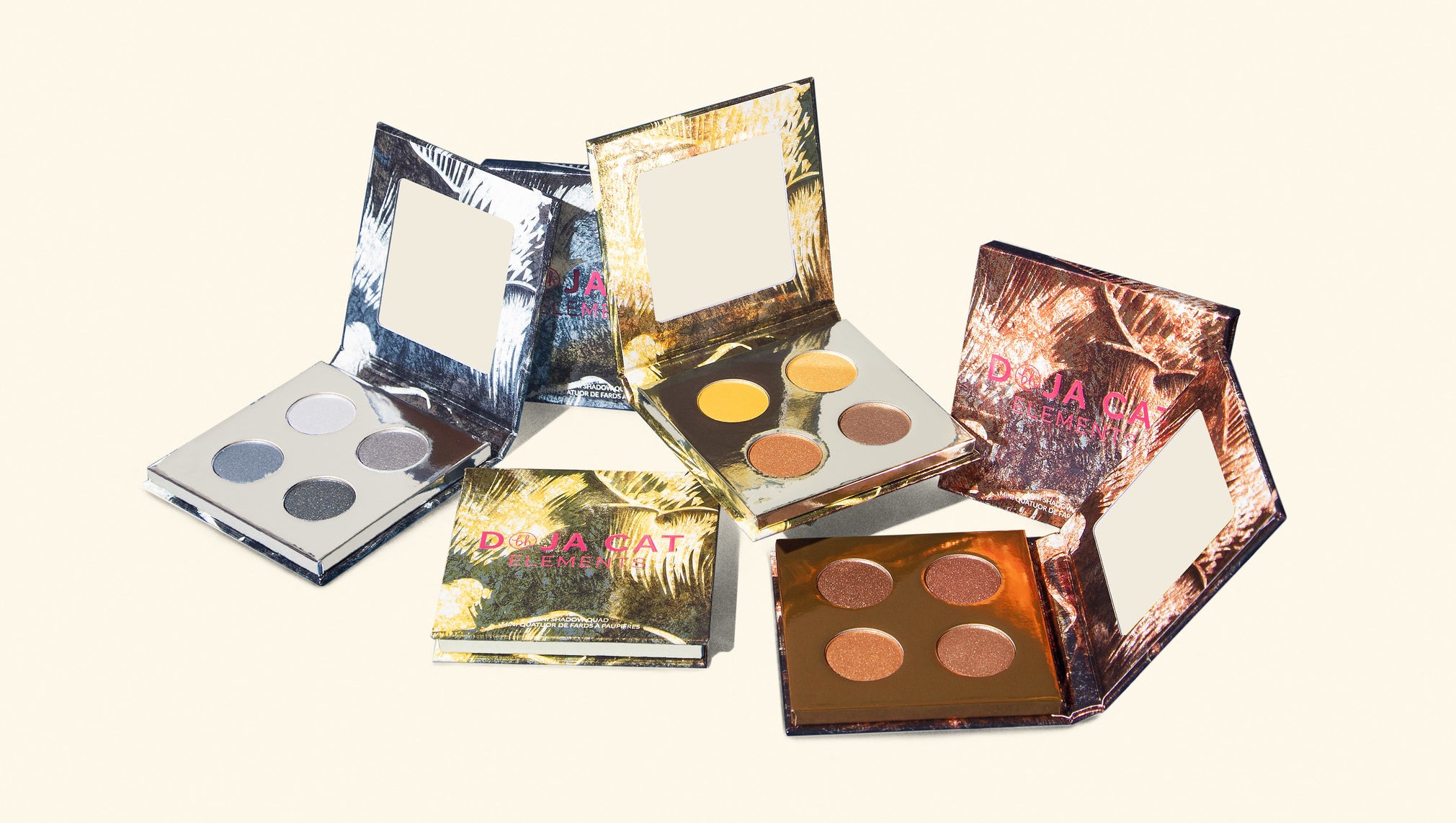 Speaking of glow, can we talk about how mesmerizing these powders are? A brush of Prism highlighter on your nose, cheeks, and Cupid's bow will have you shining, shimmering, and sparkling like the stars.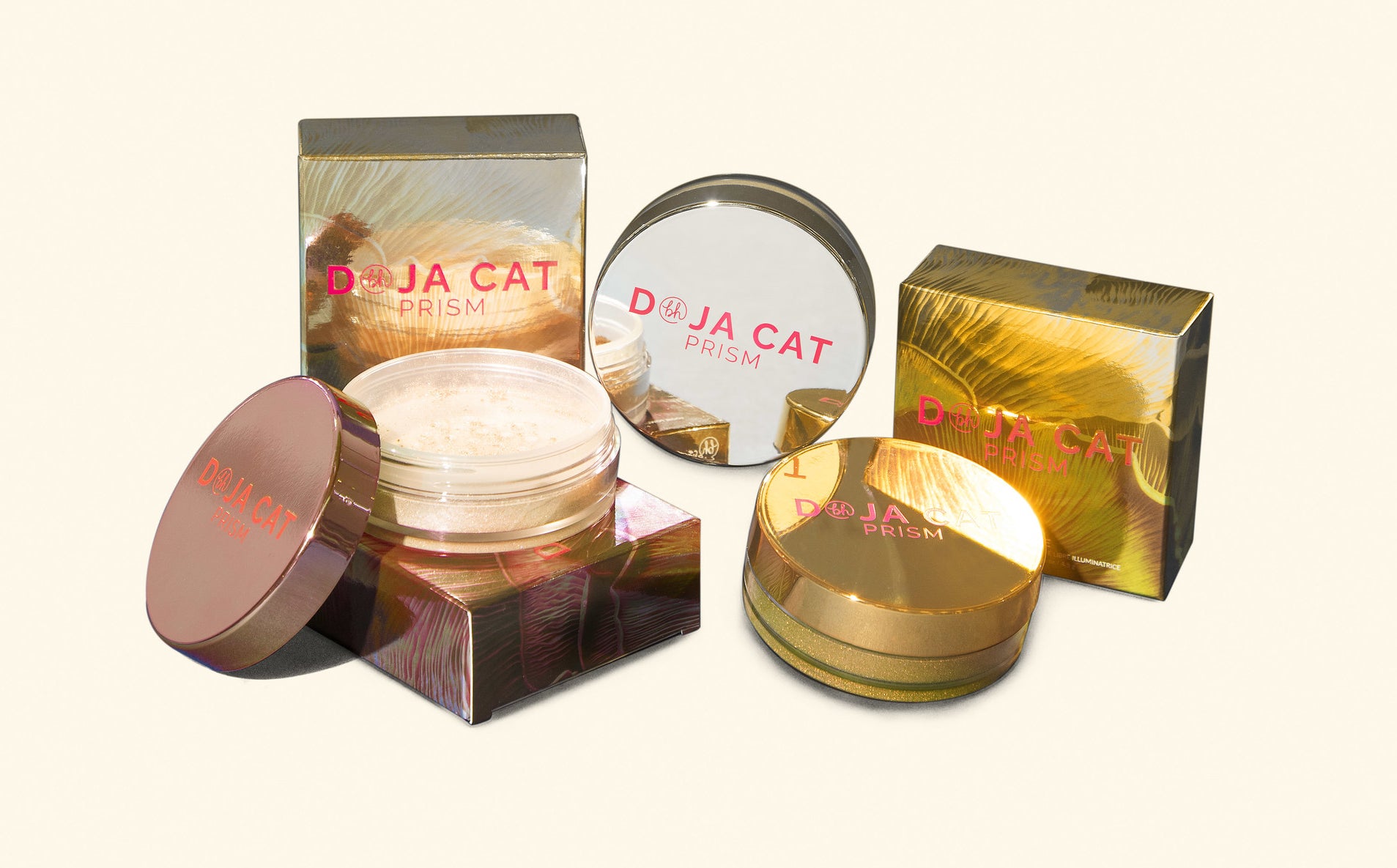 Here's a suggestion: Get the Flora powder blush to complement your highlights.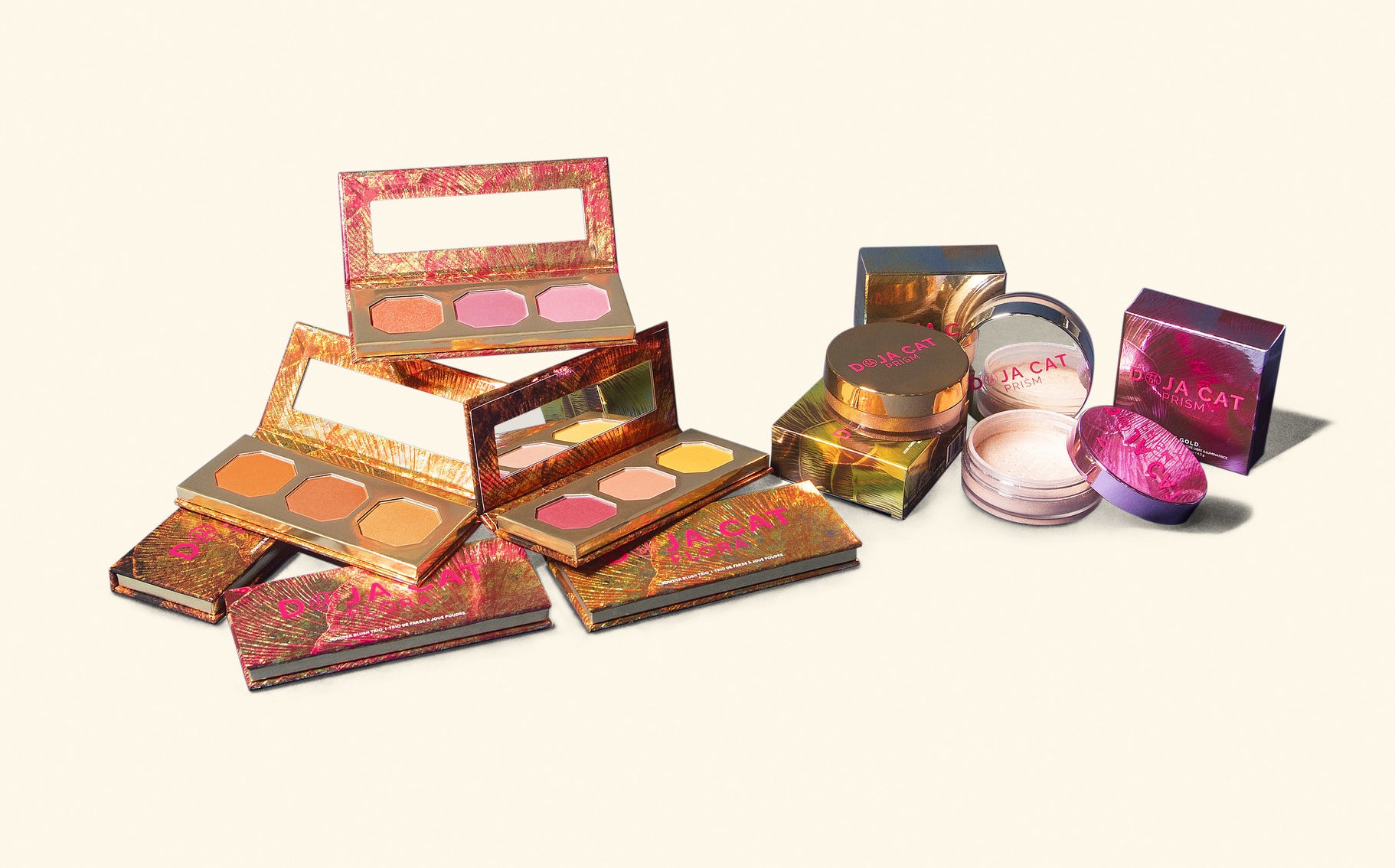 Of course, this wouldn't be a Doja Cat x BH Cosmetics collection without — you guessed it — eyeliner. The Goddess calligraphy graphic liner is highly pigmented and water-resistant. It comes in black, white, and a shade of green that evokes the strength of Mother Earth.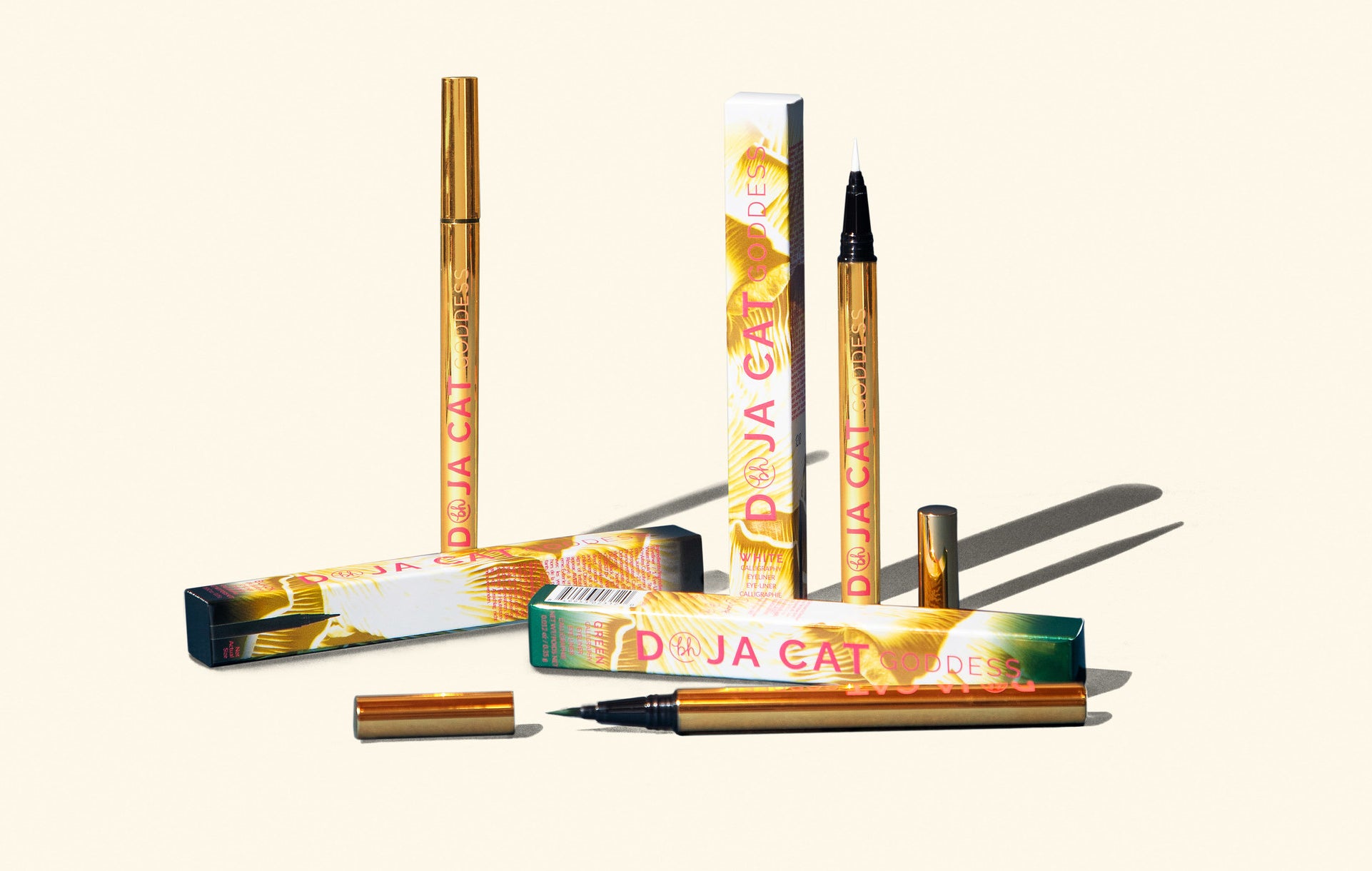 Designed with a flexible and slender precision tip, this eyeliner glides easily across your lids, giving you the perfect cat eye of your dreams.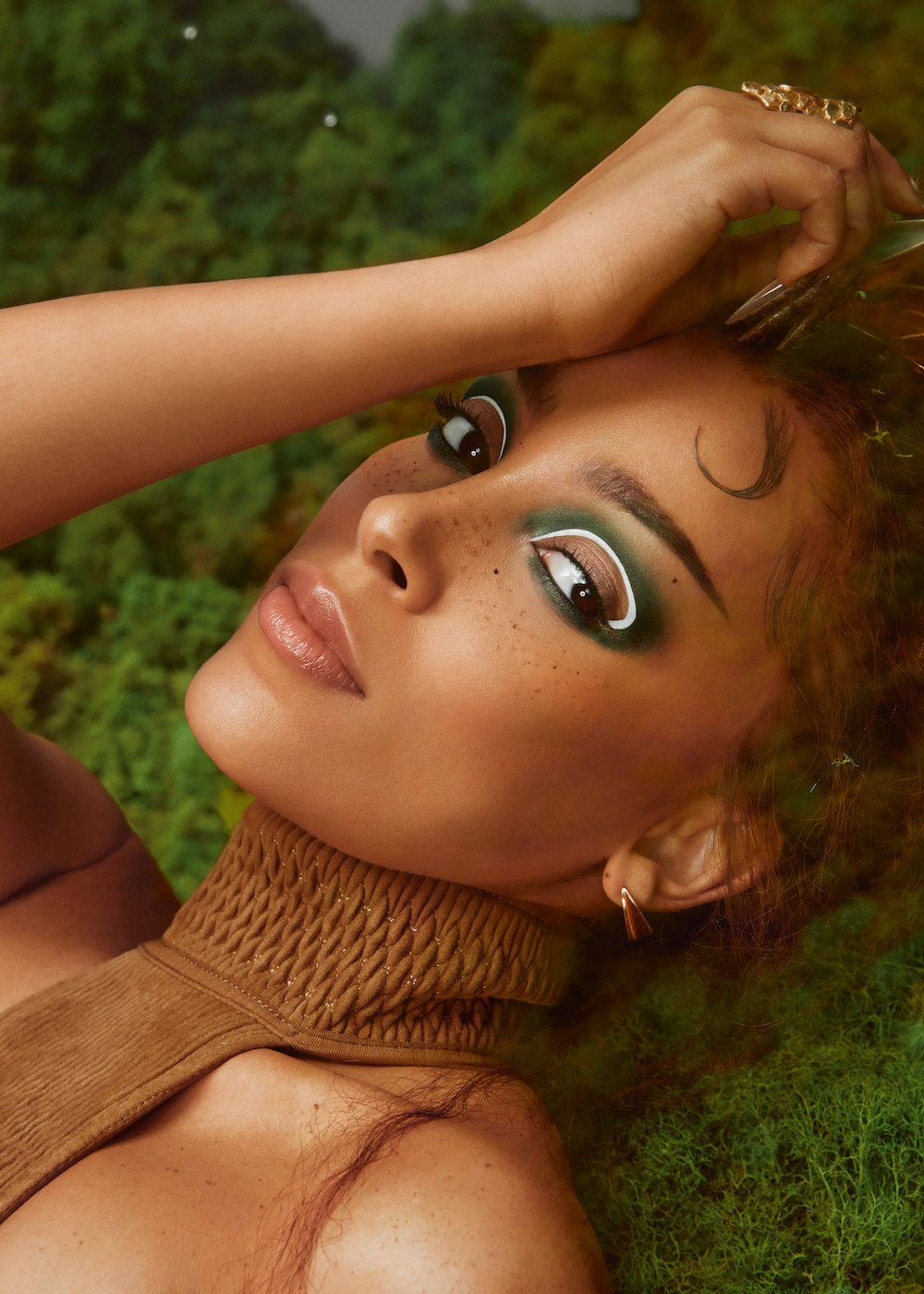 For a truly ethereal finish, you can complement your look with a dreamy pout using the Muse plumping lip gloss. With six different reflective shades, including sheer gold, soft pink, and deep berry, your irresistible pout will bring mortals to their knees.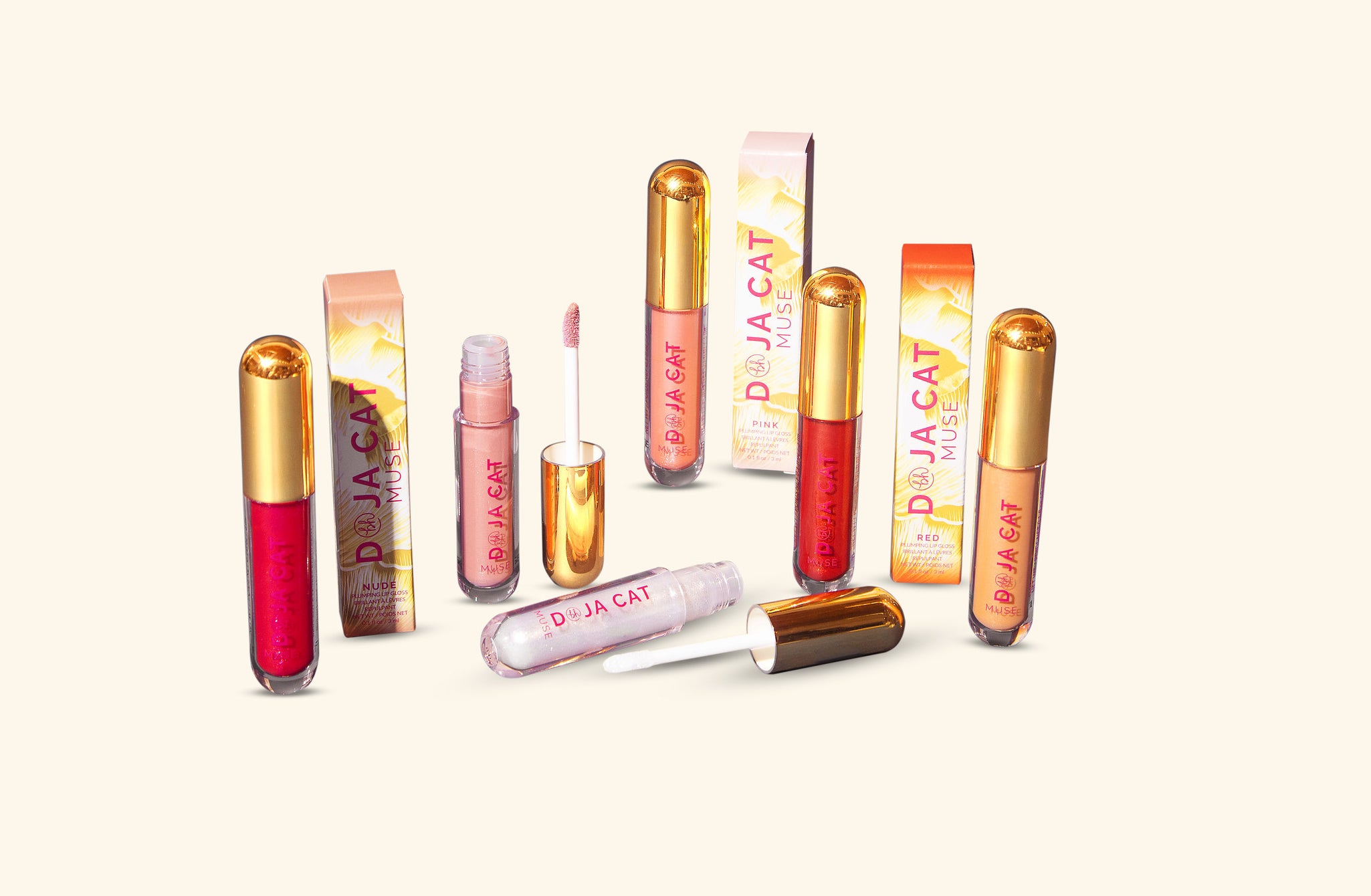 And these are just a sample of what Doja Cat's collection has to offer. You can also fill your beauty arsenal with blushes, mascaras, and lip balms.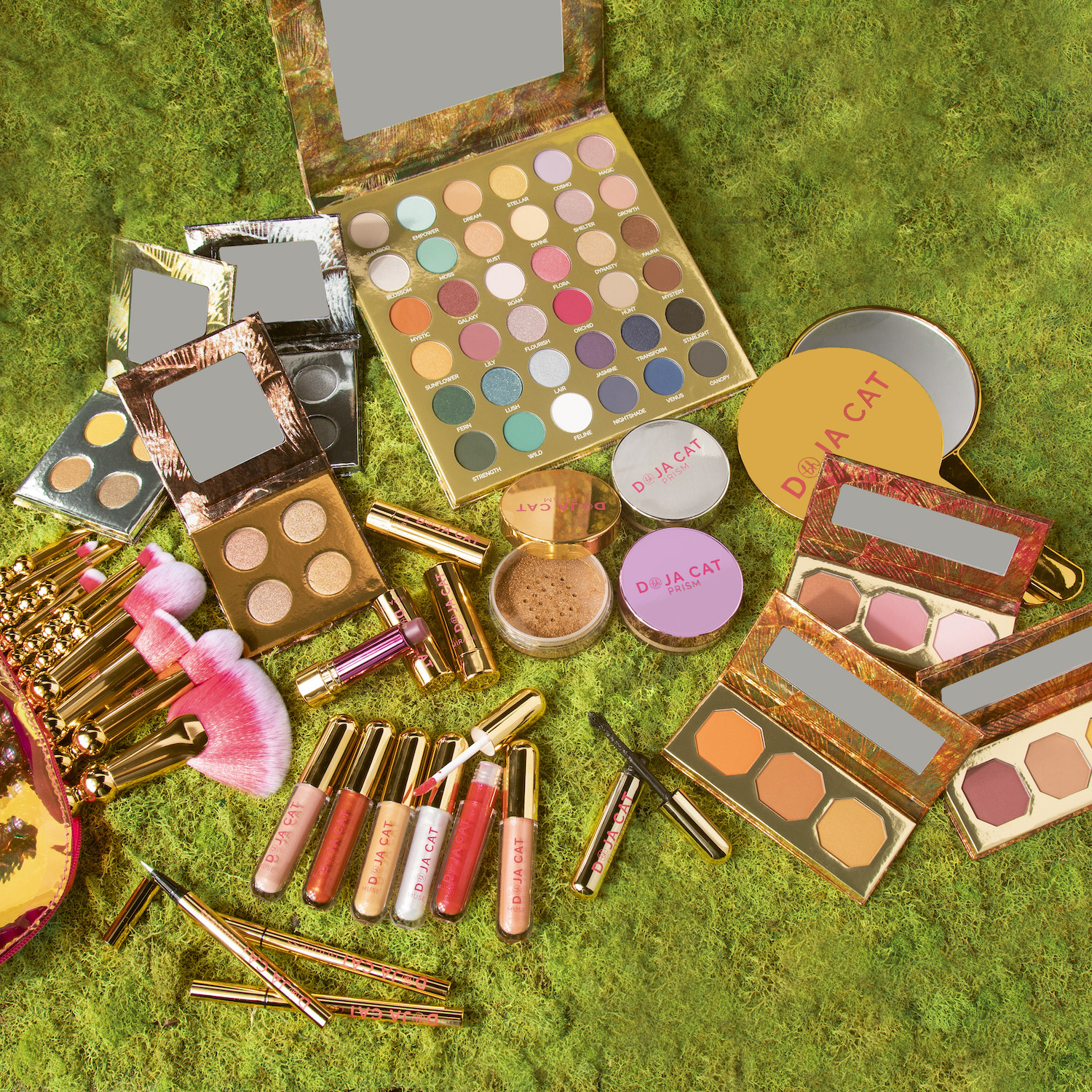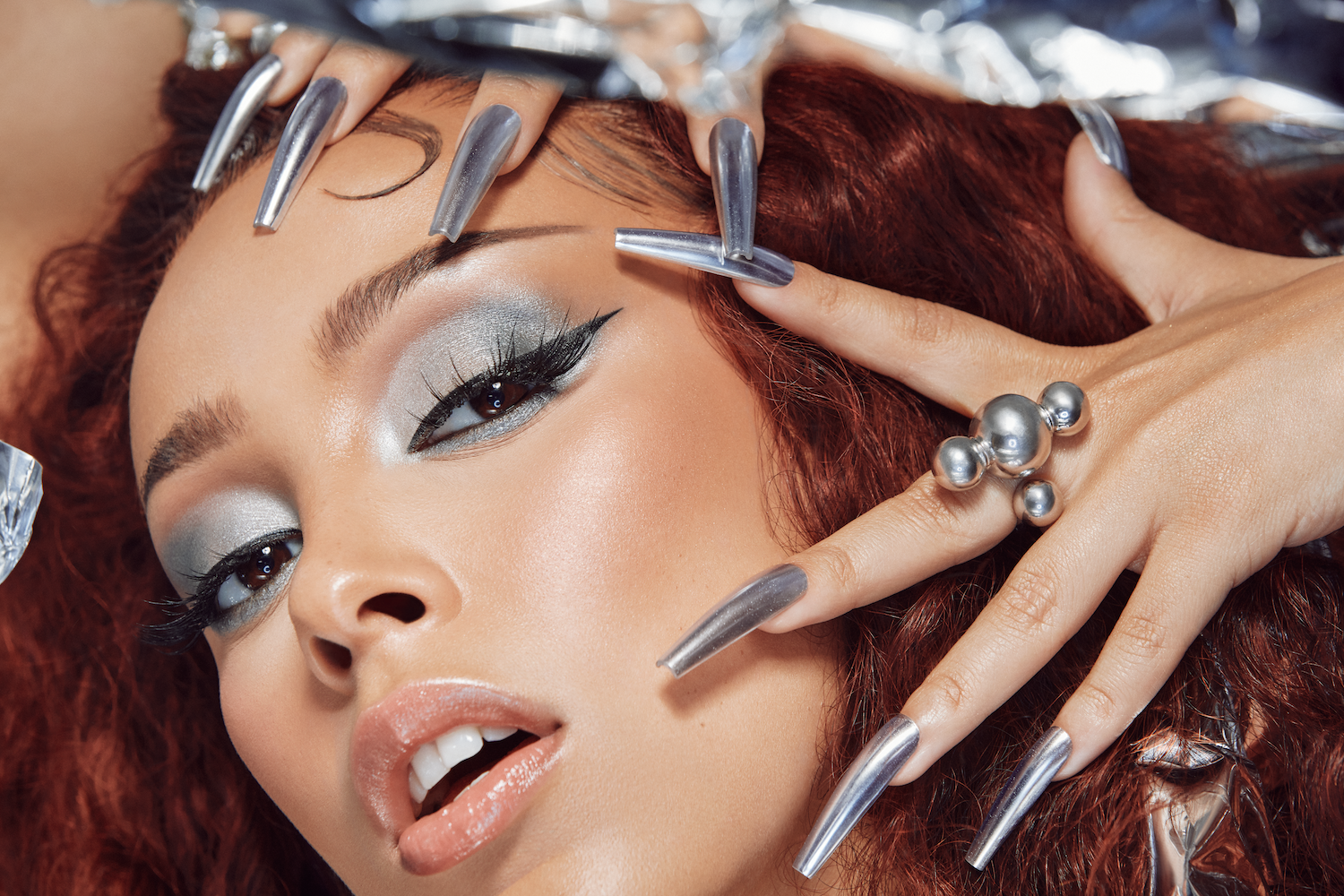 Take an unforgettable trip into Doja's world with the Doja Cat x BH Cosmetics collection.
All images via BH Cosmetics