This post has not been vetted or endorsed by BuzzFeed's editorial staff. BuzzFeed Community is a place where anyone can create a post or quiz.
Try making your own!
Rare Alternate Abbey Road Photo Up For Auction
They are walking in the opposite direction. And Paul is wearing flip-flops. It's expected to fetch $10,000-$15,000.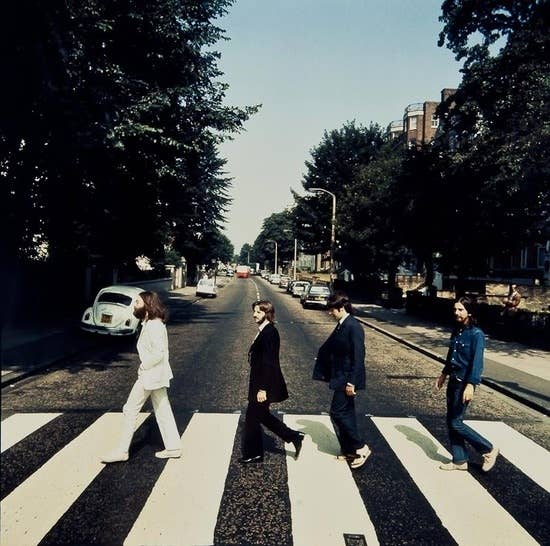 From the Bloomsbury auctions website:
"That photo's been called an icon of the 1960s, I suppose it is. I think the reason it became so popular is its simplicity. It's a very simple, stylized shot. Also it's a shot people can relate to. It's a place where people can still walk." Iain MacMillan, 1989
One of music photography's most known images, the idea was conceived by Paul McCartney who drew a sketch of exactly how he wanted the cover to be. MacMillan was given ten minutes to shoot the photograph and he managed to get seven shots. The photograph offered in this lot is frame two.