1.
Vietnamese Grilled Beef Salad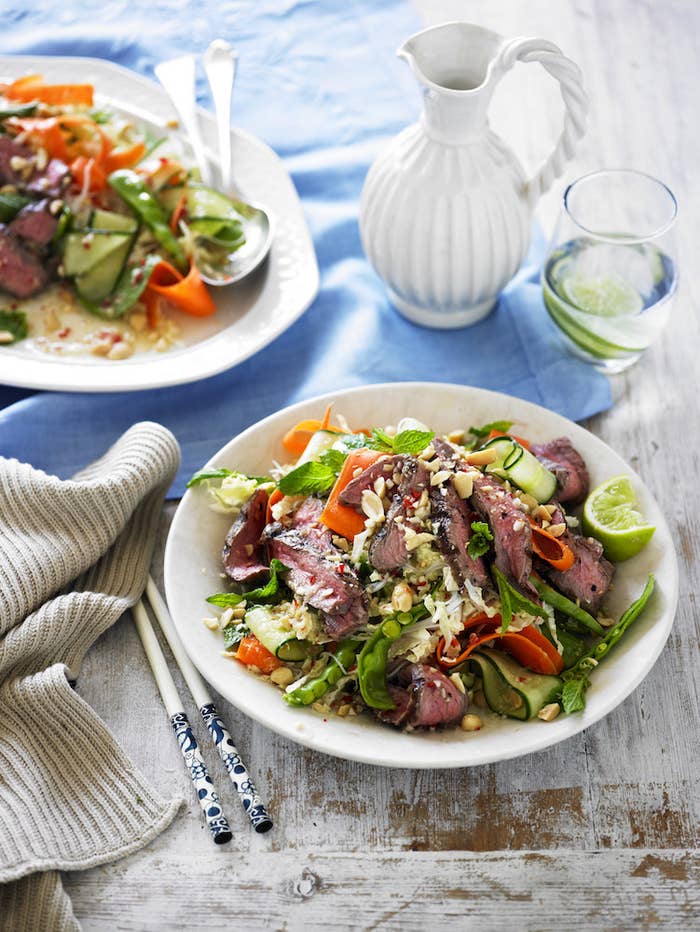 2.
Grilled Flat Iron Steak With Tomato, Olive, and Oregano Salad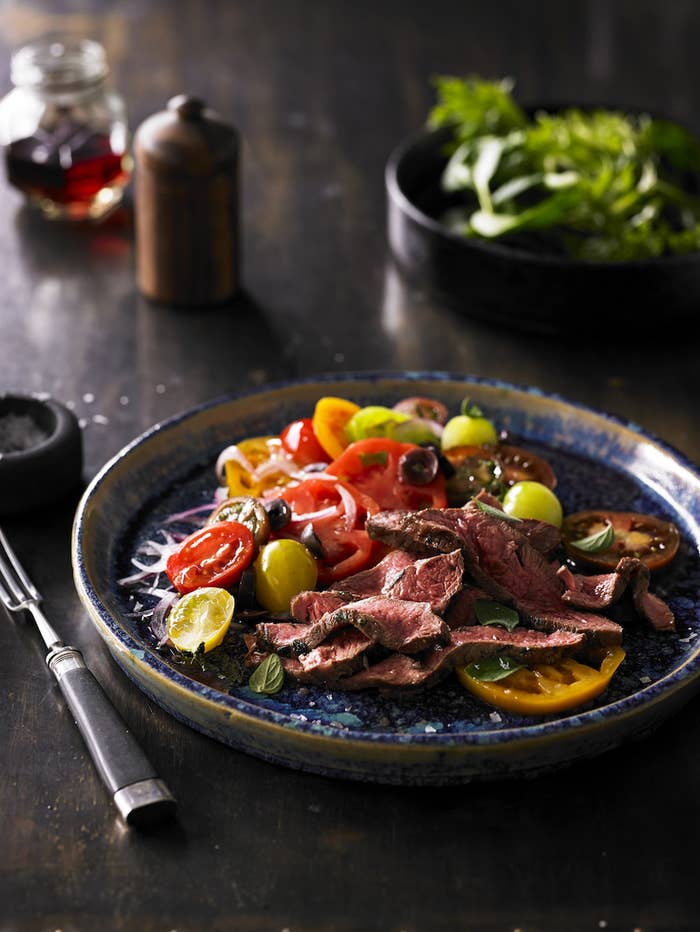 3.
Thai Sticky Beef Mince Stir-Fry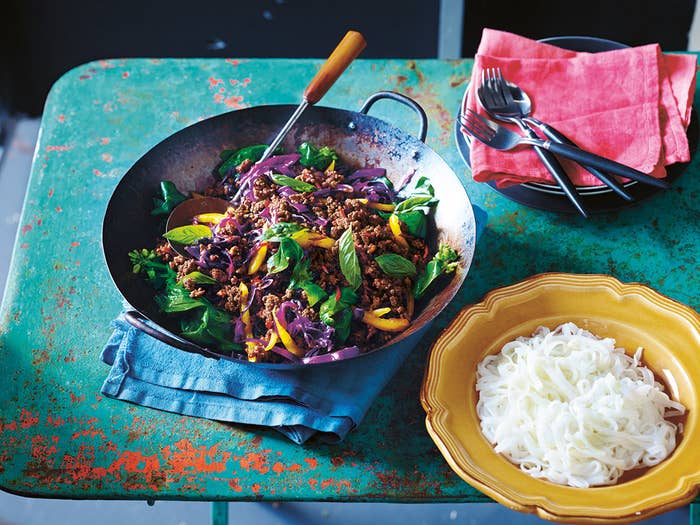 4.
Beef Sirloin Superfood Salad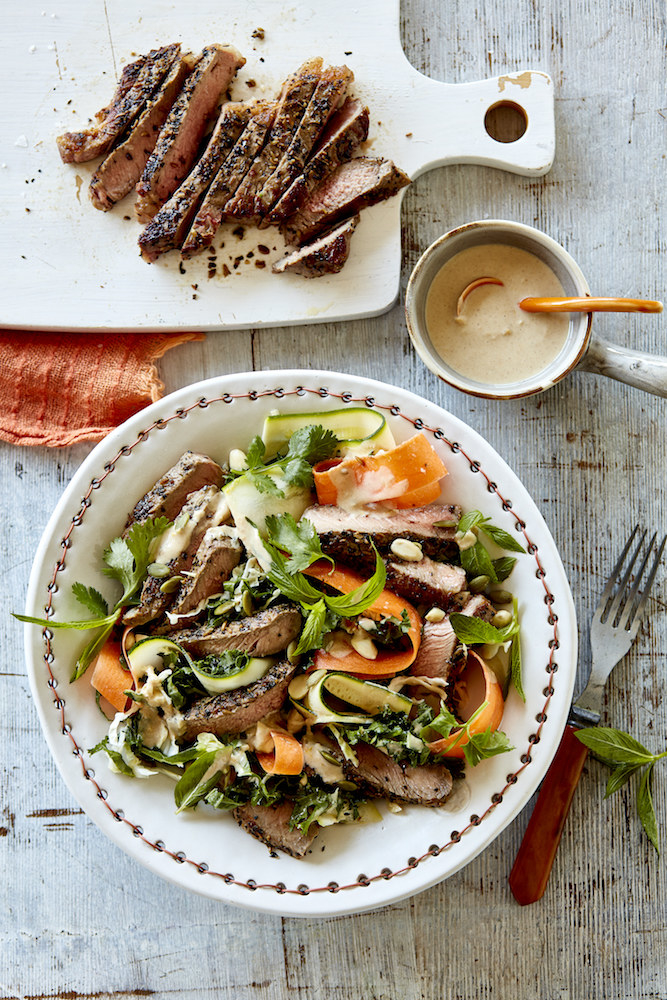 5.
Minced Beef Larb With Roasted Rice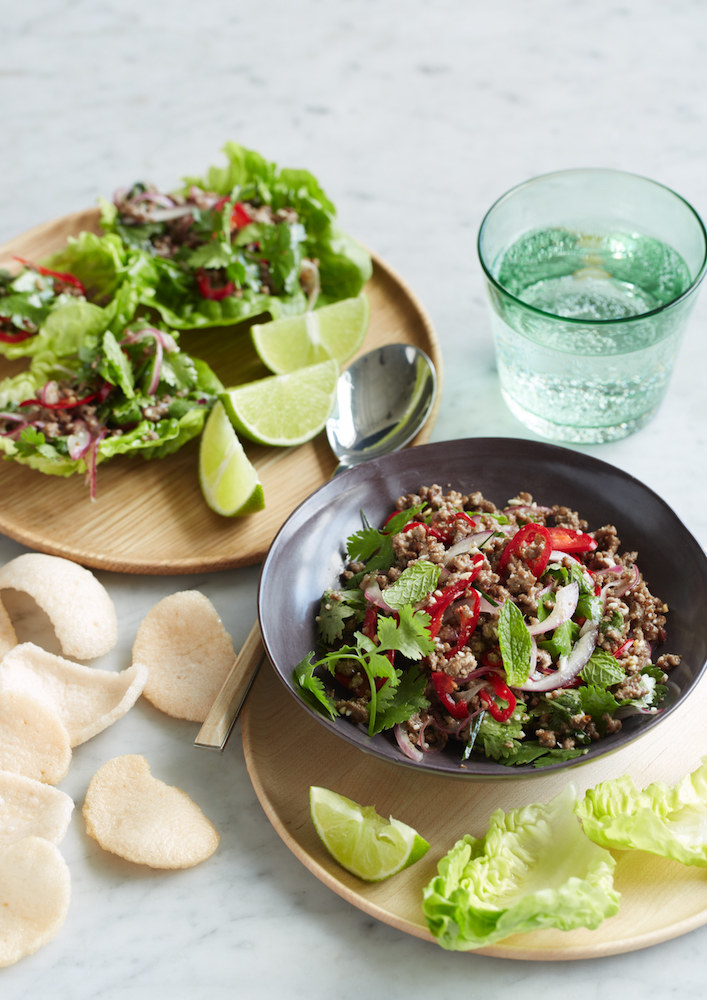 6.
Vietnamese-Style Meatball Sandwich
7.
Filipino-Style Beef Rice Paper Rolls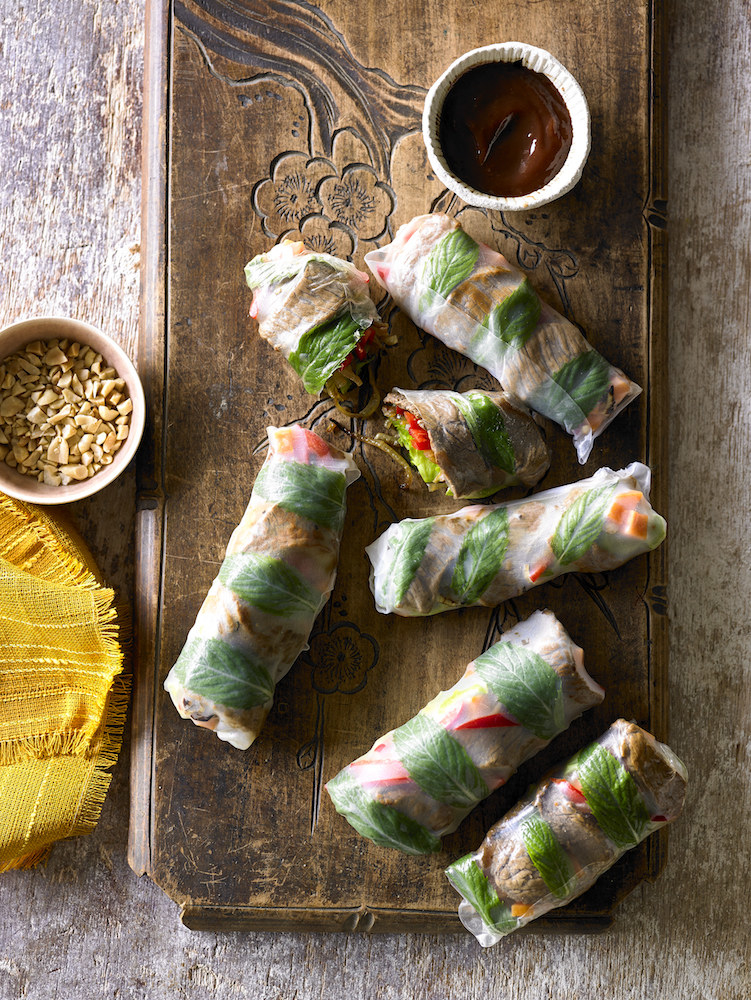 8.
BBQ Steak With Chimmichurri Sauce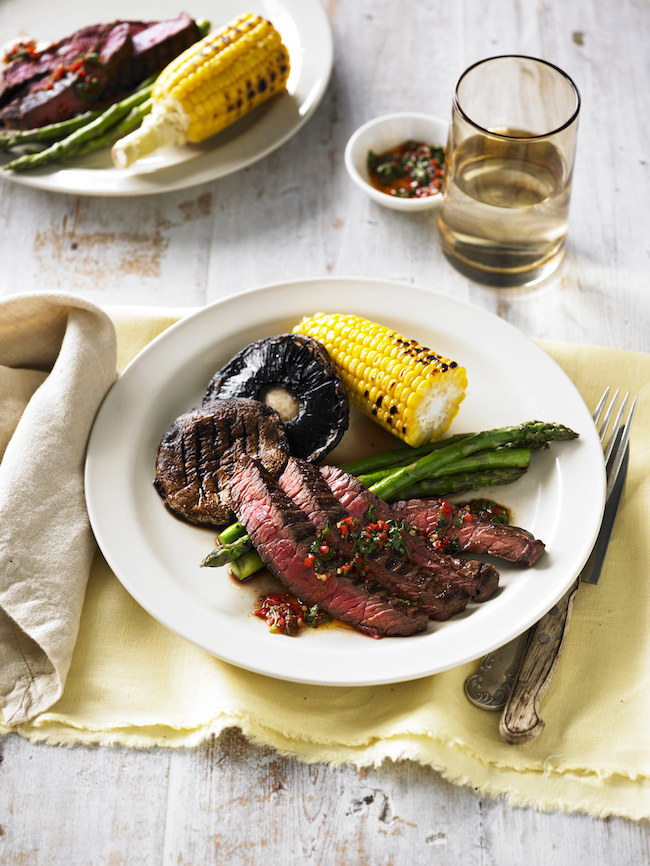 9.
Grilled Scotch Fillet With Smoky Eggplant and Pomegranate Salad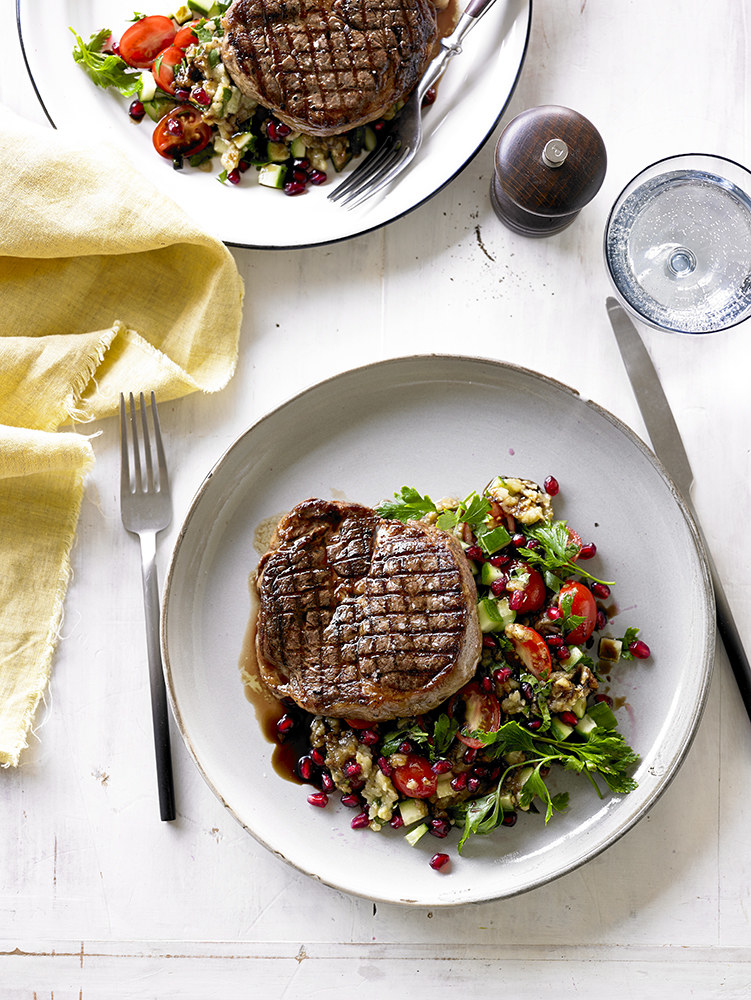 10.
Beef Rump With Lime and Watermelon Salad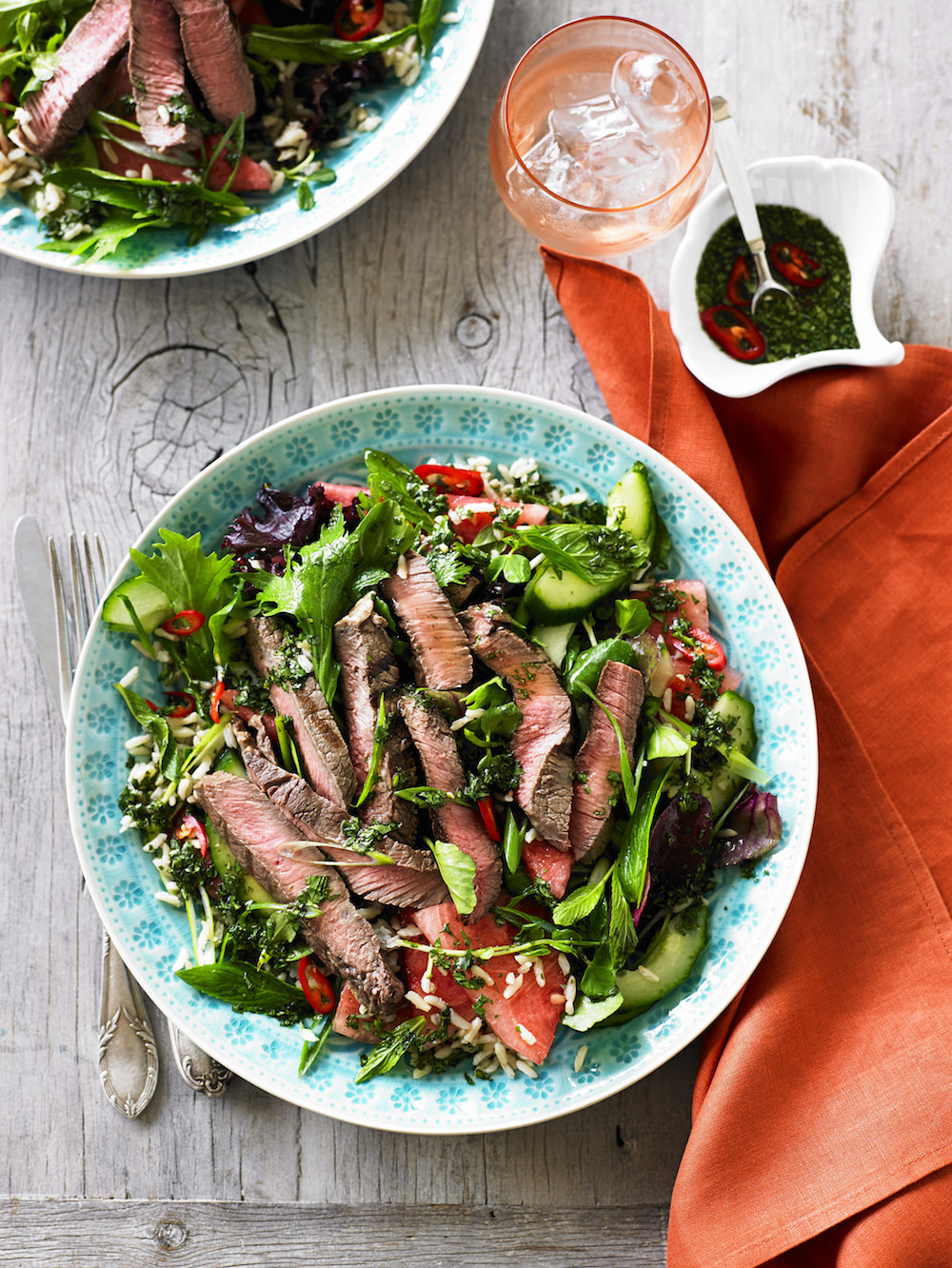 11.
Lemongrass Beef Skewers With Vietnamese Noodle Salad
12.
Grilled Beef Sirloin, Sweet Potato, Zucchini, and Rocket Salad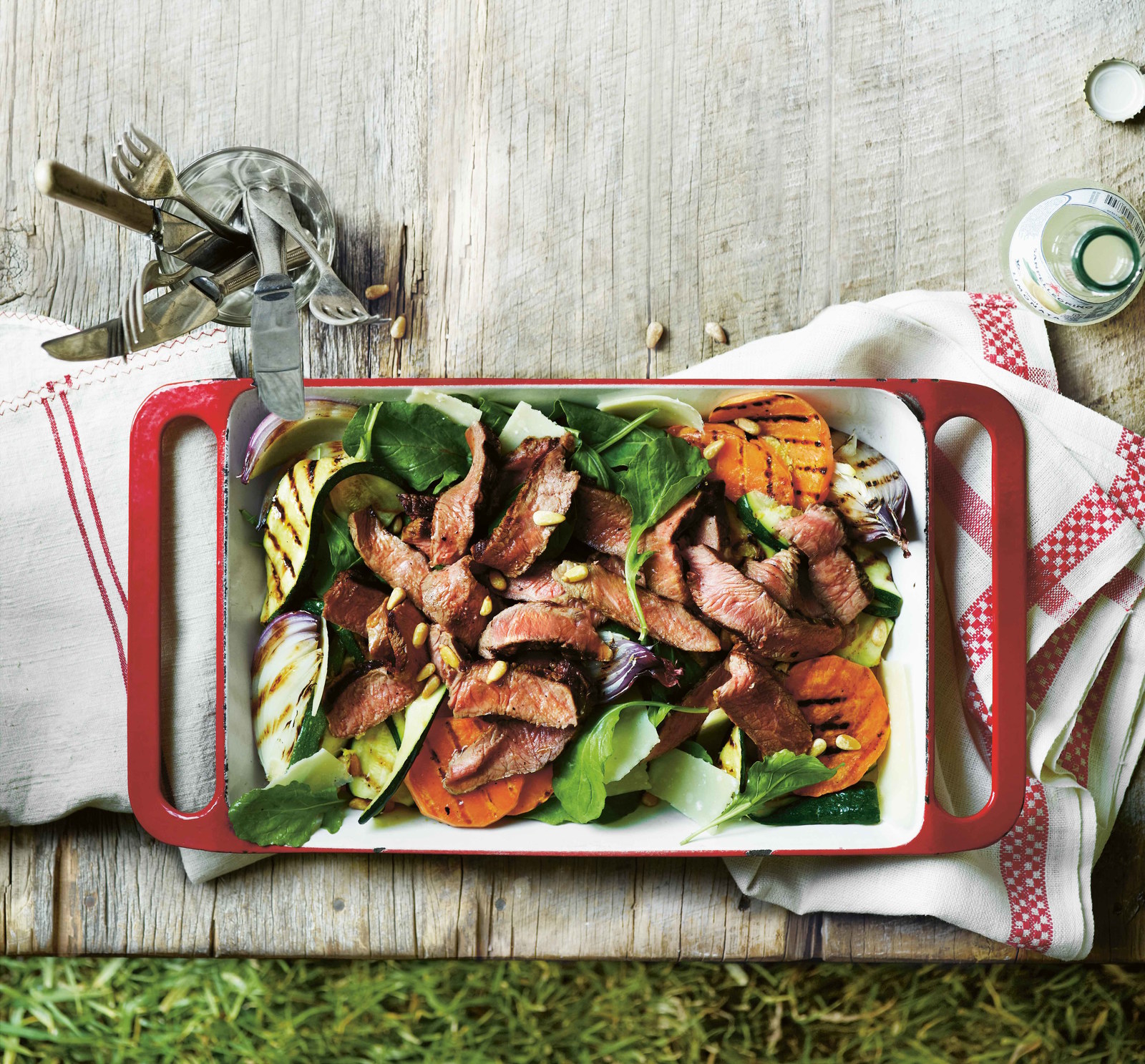 13.
Beef Rump K'dra With Chickpea Ragu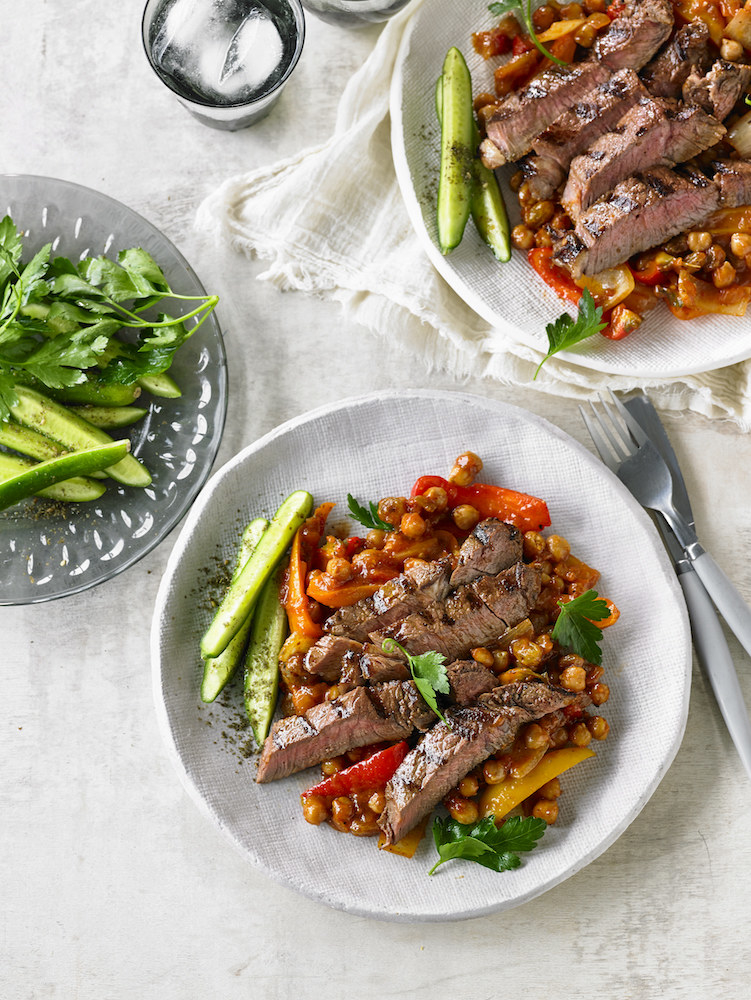 14.
Beef Rump Po' Boy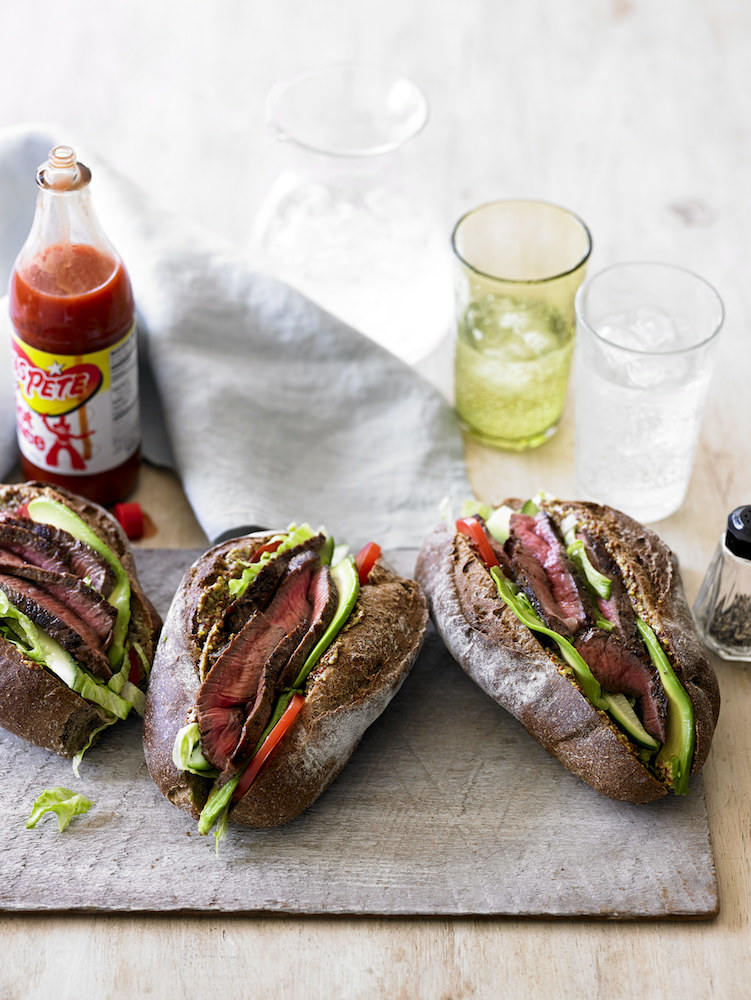 15.
Cypriot-Style Beef and Haloumi Kebabs