So, Rachel McAdams read another script that included time travel and needed to be apart of it yet again.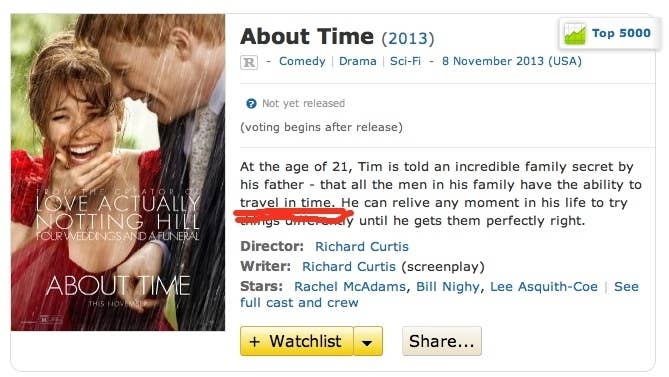 I even tried looking up the About Time poster on Google Images and even they thought, "Are you referring to that one with Eric Bana?"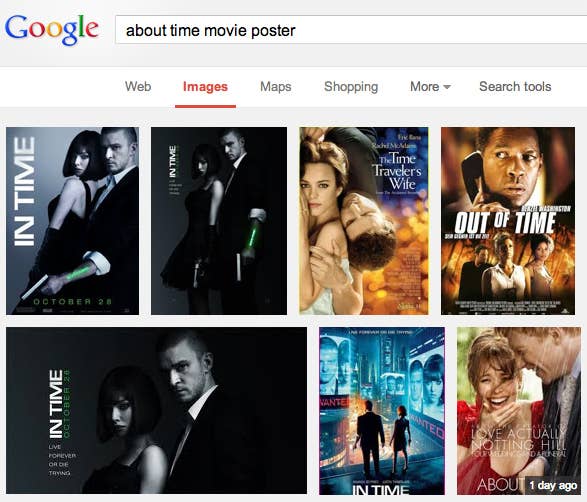 Sorry Eric Bana, apparently she left you for another Time Traveler. Guess that wasn't that much of a redeeming quality.