1. Outsource Unpleasant Tasks
There are a lot of things you probably aren't prepared for in your first years of adulthood. Taxes, for example, can mystify even the smartest of minds, and if you've never done your own laundry or cooked your own dinner, you might be looking at the stove and wondering "Now what?"
Don't worry, lazy girl. The 21st century has you covered. There are experts available for a variety of needs and desires, and you can find them all online with the click of a button.
- Do you need help with your W2s and 1099s? Talk to a tax specialist.
- Does that burrito stain refuse to come out of your carpet? Call a professional cleaning company and explain your woes.
- Are you planning a date night with the hottest guy you've ever met? You won't want to serve him hot dogs on paper plates. Call a chef-for-hire.
There's no shame in outsourcing a problem that you aren't equipped to deal with, especially if the alternative would be more expensive or time-consuming than simply calling in an expert. So get online. Utilize the resources at your disposal. It's the smart, adult thing to do.
2. Order Subscriptions and Services
Speaking of the Internet, were you aware that you can obtain anything online? Most people only use virtual ordering services for things like DVDs and takeout, but the truth is that you can use the web to find everything from party dresses to Fido's heartworm pills.
Here are just a few things that you can have delivered straight to your door:
- Groceries
- Toiletries
- Entertainment
- Medication
- Clothes
- Dry cleaning
- Pet supplies
If you can name it, there's probably an app for it. This level of flexibility is especially convenient for students and millennials who don't have the time, money or inclination to spend all day shopping at a dozen different stores to find a dozen different deals. In the olden days, your parents could walk to the town square and compare and contrast prices just by looking into windows, but the modern-day shopper doesn't have that kind of luck. Don't be afraid to use things like grocery delivery services if it's the most convenient option for you.
3. Always Have a Budget
Budgeting is an exercise that will serve you throughout your life, so it's in your best interests to figure it out sooner rather than later. The good news is that it's easier than you might think! Creating a budget basically comes down to two questions:
- How much do I make?
- How much can I spend?
The first question is about your income. Whether it's the paycheck of a part-time job or the dividends of a full investment portfolio, your "gross income" or "annual income" is nothing more than the money coming into your bank account each year.
The second question is about the money that leaves your bank account. Things like rent and tuition can't be negotiated, of course, but things like shoes, movies and morning cappuccinos can all be axed if your income isn't enough to cover your expenses.
The golden rule of budgeting is to make more than you spend. If you're struggling with this concept or unsure where your money is going every day, start tracking your expenses through your bank's app or web portal. Make a note of every dollar that you spend. You might be surprised at how much you're wasting on non-essentials.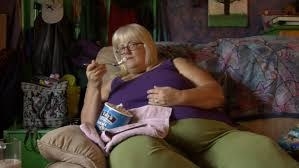 These are just a few tips for living and working as an adult. It's okay if you're not quite ready to make the transition from "girl" to "woman," but the time will come someday, and it's best to be prepared when it does. Good luck!
This post was created by a member of BuzzFeed Community, where anyone can post awesome lists and creations.
Learn more
or
post your buzz!
Looks like there are no comments yet.
Be the first to comment!