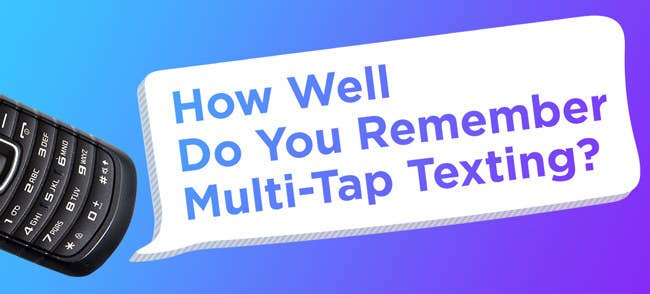 1.
OK. Let's start off easy. How would you type this?
2.
Great job! What about this? Keep in mind, the letters are capitalized.
3.
Good. Ready for some punctuation?
5.
That's sweet. I love you too. Now try this:
7.
Now. Let's try something really weird:
8.
See? It's all coming back! You've got this. You probably feel like you're back in the early 2000s.
10.
Anyway, haha, moving on.
11.
You've done a great job. Take care!
Thank god texting has evolved. Get the all-new Samsung Galaxy S7, available now at Best Buy, and be a part of the next phone evolution.
Images via Thinkstock
Design by Kirby Darland / © BuzzFeed