LA based queer actor Ben Yahr had a simple mission: Be Beyoncé. "She's flawless. And I'm flawless. And EVERYONE is flawless," said Yahr in a cozy Culver City coffee shop. "With these photos I really wanted to empower every person to take ownership of their body. Beyoncé is the shining example of someone who embraces their shape and takes up space with confidence."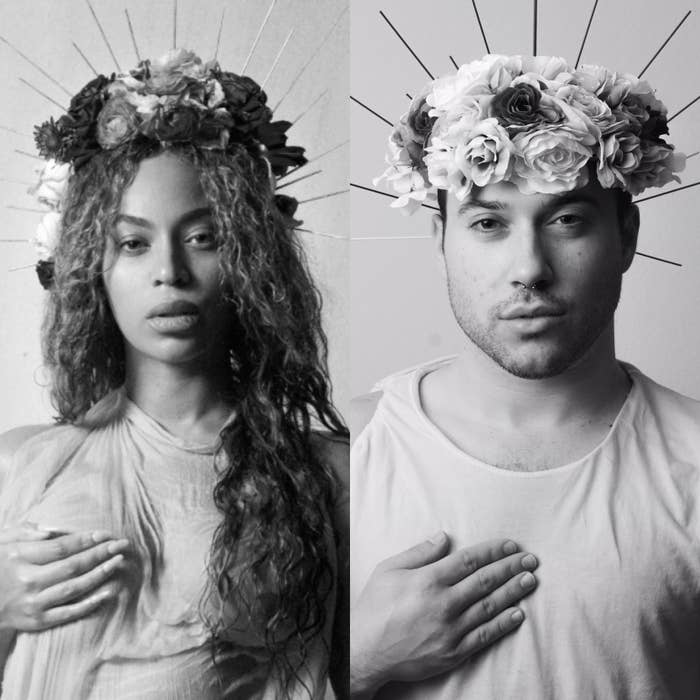 After teaming up with LA based photographer Matthew Dean Stewart, Ben had a decision to make. "I could have just done the ones where she's clothed. It certainly would offend fewer people. But we decided that if we were going to do it, then we were going to DO it. Those twins in her belly make Bey extra beautiful, and all of my flaws and imperfections make me extra beautiful."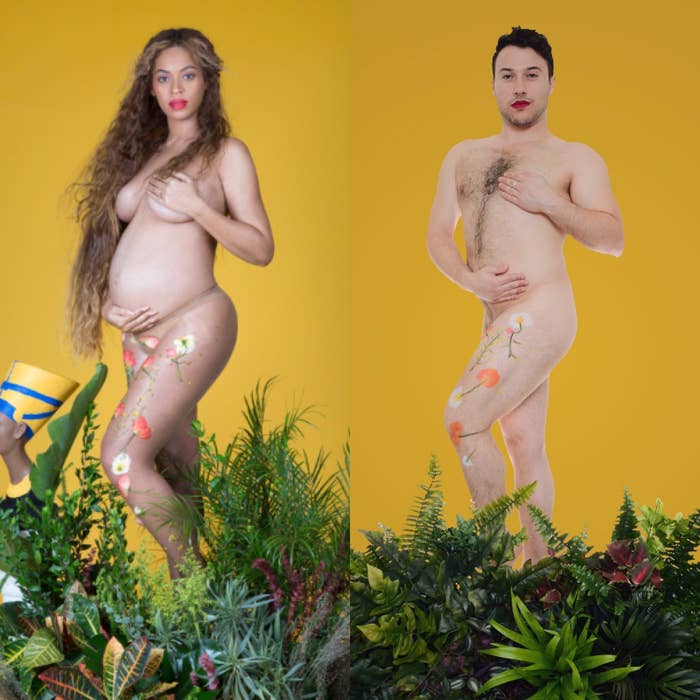 It's obvious that Ben cares about the larger statement of the photos. "We live in a world where we're taught that only people of certain shapes are praise-worthy. And I've made it my mission to break that mold. I want everyone to feel like Beyoncé strutting on stage when they're walking to 7/11."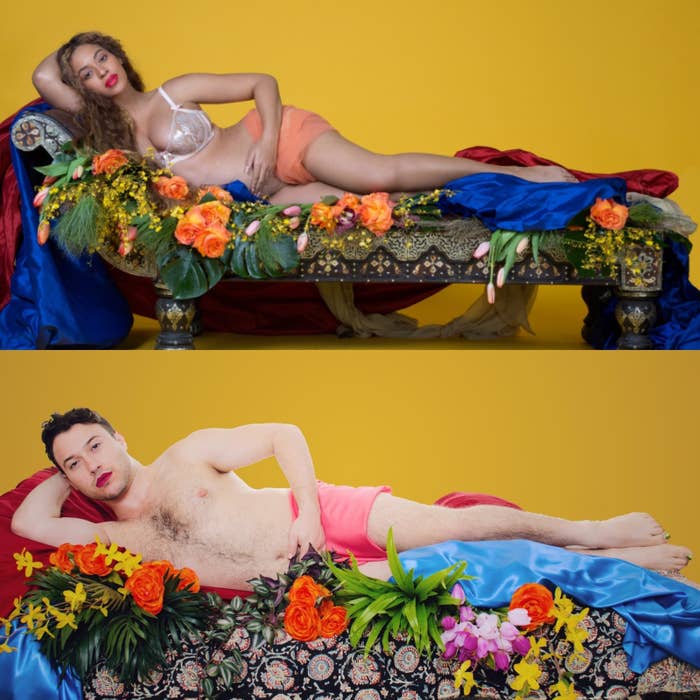 And what would be his message for Beyoncé if she were to ever come across these photos? "I'd honestly just say thank you. A lot of people around the world are moved and motivated and uplifted by what she does. The world is super scary right now, and her amazing news was a much needed glimmer of light. Her openness and artistic confidence are things that we can all benefit and learn from. Queen Bey forever!"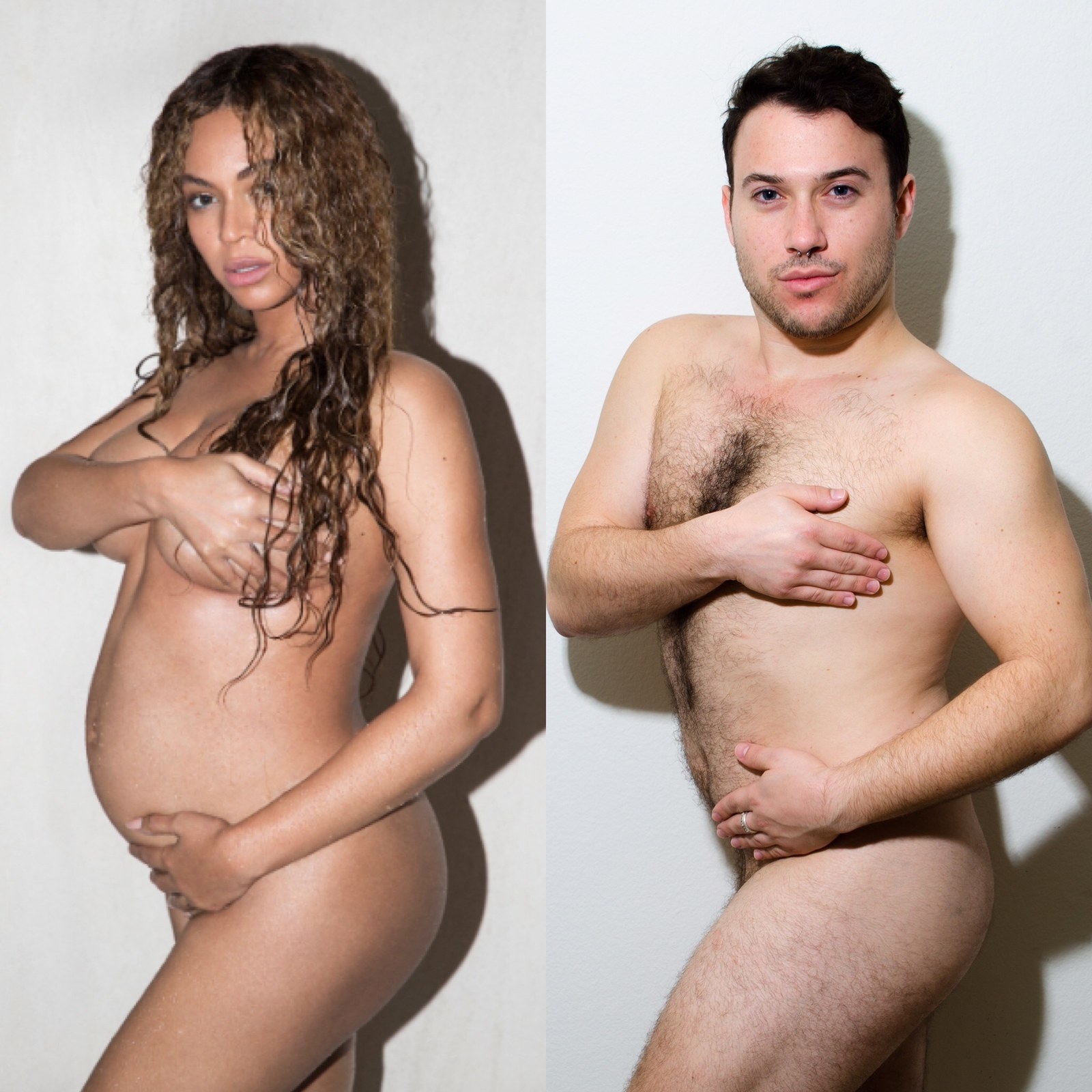 Ben Yahr currently lives in Los Angeles with his Netflix account and his Harry Potter books.