LGBT Pride Month has just ended (although we should be proud every goddamn day of the year) and xHamster has released the most popular gay porn searches for June.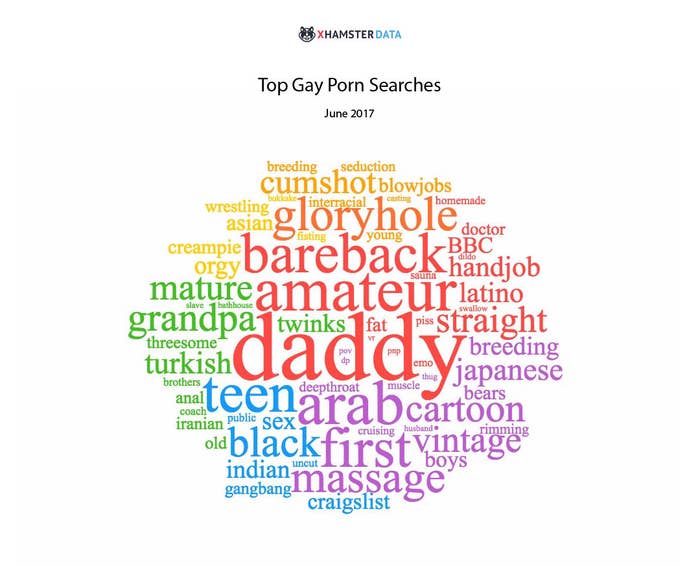 The most popular search of the month was "daddy", which was followed by "Arab", "amateur", "bareback", and "first" respectively.
Rounding out the top 10 searches were "teen", "gloryhole", "massage", "black", and "Turkish".
And it's also shown us which states are most likely to search for something compared to others. Standout states include Utah (845% more likely to search for "mormon"), Wisconsin (762% more likely to search for "circle jerk"), and Massachusetts (718% more likely to search for "tickle").
If we look at what different demographics are searching in comparison to others, we can see that 18-to-24-year-olds are 27% more likely to view the Japanese category, while on the other end of the spectrum, the 65+ demographic are 152% more likely to view the massage category.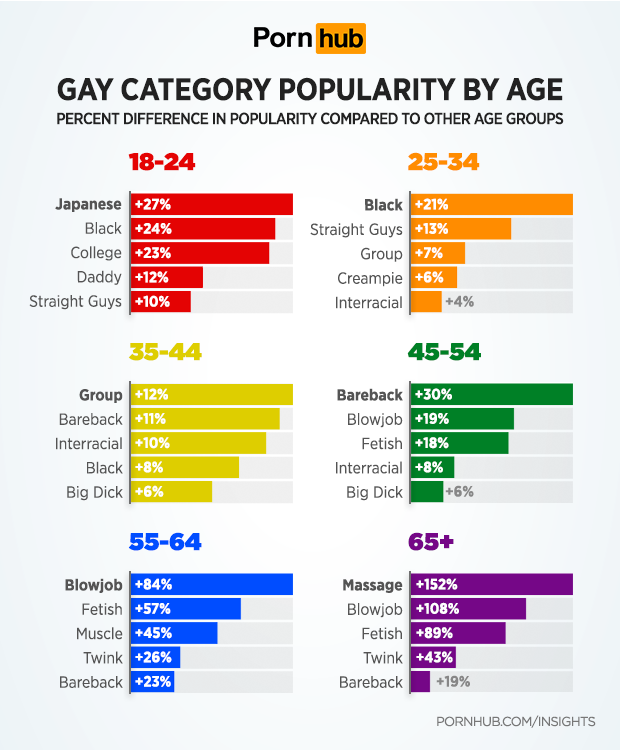 When it comes to how long people are watching gay porn for, it varies. Data from xHamster shows that Oregon has the lowest time, with an average of 1.5 hours a week, while West Virginia has the highest, with an average of 3.3 hours a week.
And if you want to flip the tables and see what gay male porn people are actually uploading to xHamster, here you go. What are people uploading in your state?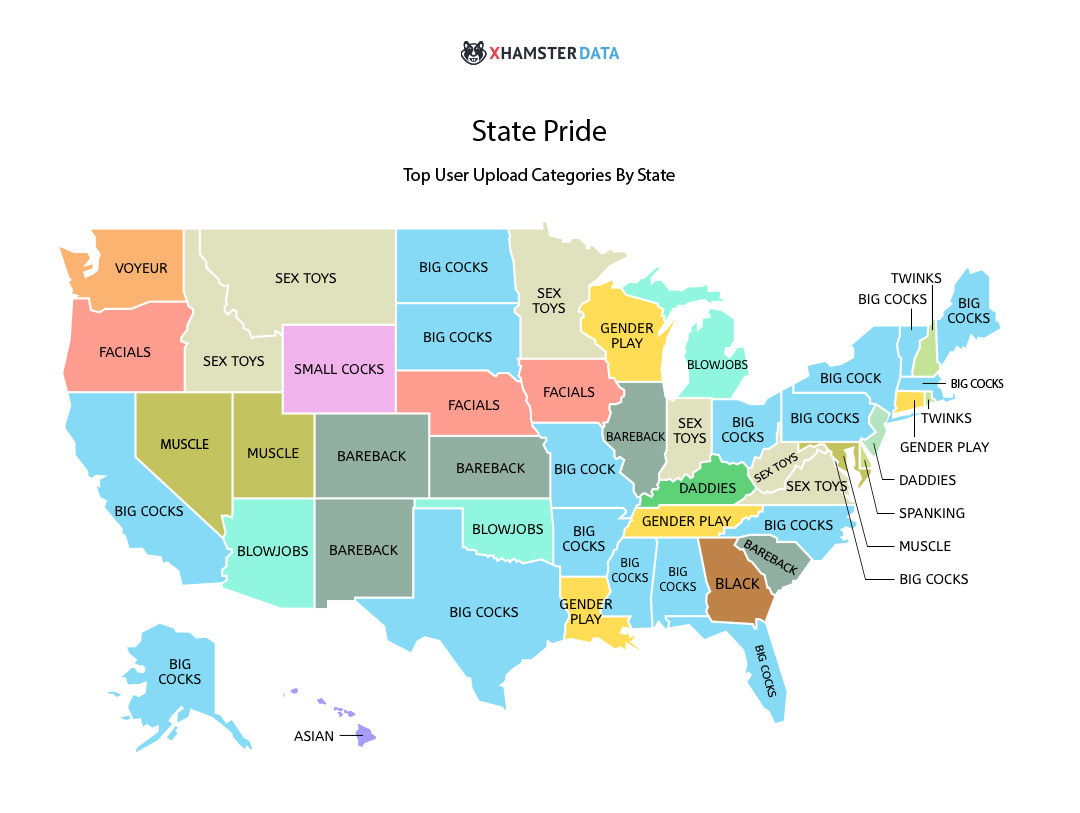 Oh, and just in case you'd assumed gay male porn is only for men, think again. Women make up 26% of the visitors to PornHub, but 37% of the viewers watching gay male porn.