Little Mix, first of their name and all around goddesses of pop, kicked off their Glory Days Tour last night.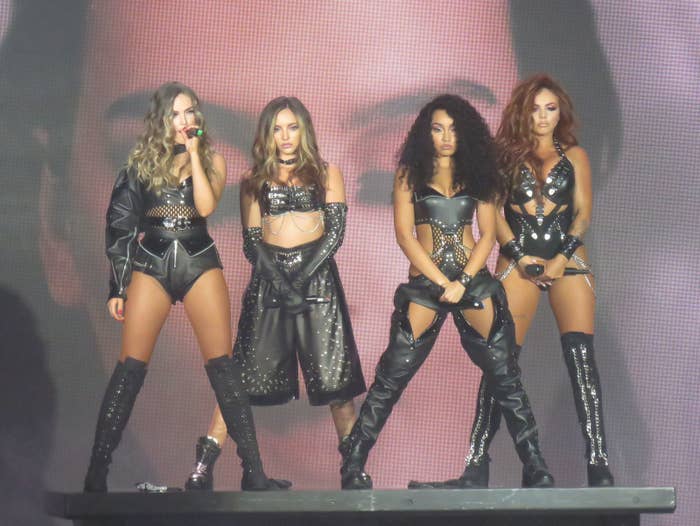 And I guess you could say that fans thought the show was pretty amazing.
Although most thought the show was great, not everybody was as full of praise for the girls.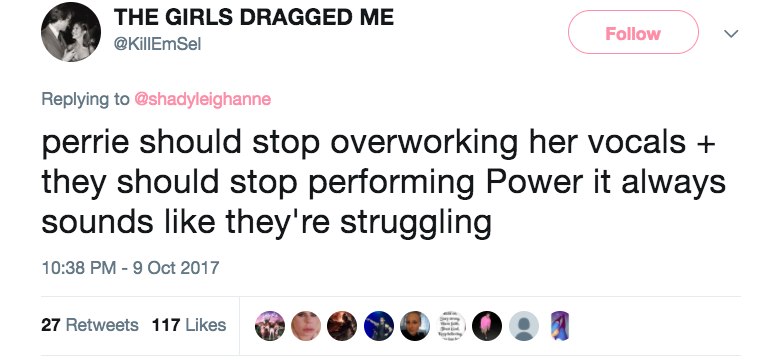 But it turns out that one of them spotted the tweet and decided to reply with a low-key burn.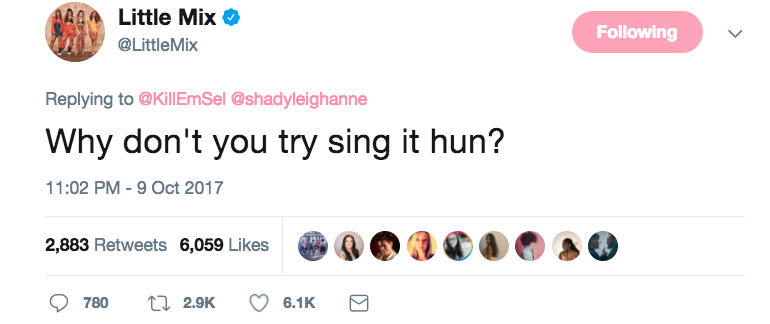 And fans were here for it.
Even the fan who was on the receiving end seemed excited about it, changing her name to "THE GIRLS DRAGGED ME".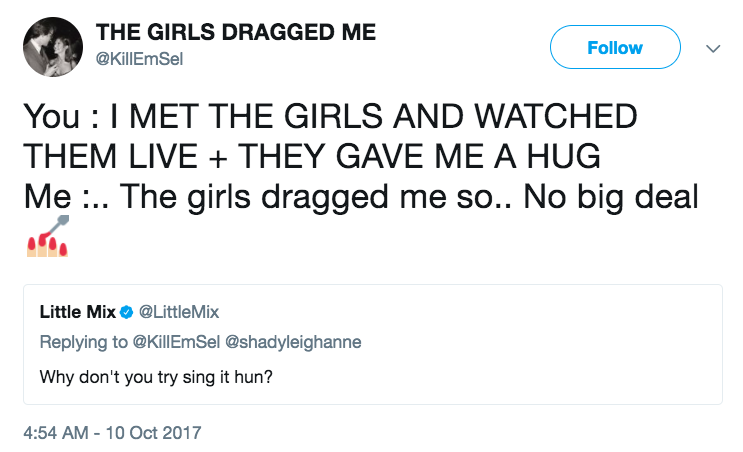 The only thing left to investigate is...who actually sent the tweet? Fans have their theories that it could be Perrie defending herself.
While some thought it could be Leigh-Anne.
Either way, the girls are definitely doing amazing, sweetie.