Kylie Jenner is no stranger to being the subject of rumours. It kind of comes with the territory when you're born into one of the most famous families in the world.
But recently, she's been dragged into a not-so-pleasant one about her relationship with rapper and baby daddy Travis Scott. Sit tight, it's about to get a messy.
So, basically the internet has an unsubstantiated theory that Scott has cheated on Jenner.
But where do these rumours come from? Well, a picture emerged on a now deleted Instagram account Monday night of a man who appeared to resemble Scott getting VERY up close and personal with a bikini-clad woman who is definitely not Kylie Jenner.
And the caption to the picture, which people are assuming was posted by the woman in question, made everything even worse.

But Scott soon caught wind of the rumours and shut them down immediately. According to a screenshot posted to everybody's favourite IG page, @commentsbycelebs, Scott responded directly to the picture, telling everybody "me and my wifey sturdy".
He then fired up his own Instagram page and posted a note to his story, saying that "trolls always wanna create some fake shit to destroy real love".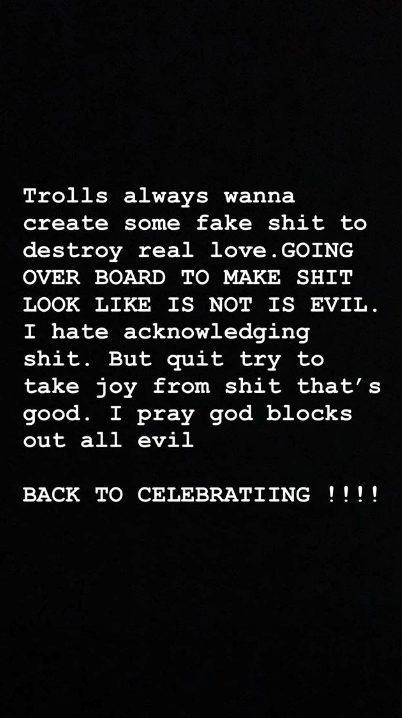 So, where exactly does the snap come from? The blurry picture looks to have half a TMZ watermark on it, however it doesn't look as if TMZ have reported this story at all.
Fans of Scott are claiming that the picture is actually from an upcoming video shoot that has yet to be released.

While others are claiming the person in the picture isn't even Scott at all, but the woman in question's ex-boyfriend. And almost as if she'd heard the whispers herself, Jenner uploaded a picture with Scott to her Instagram story alongside an engagement ring emoji. Something you want to tell us, Kylie?!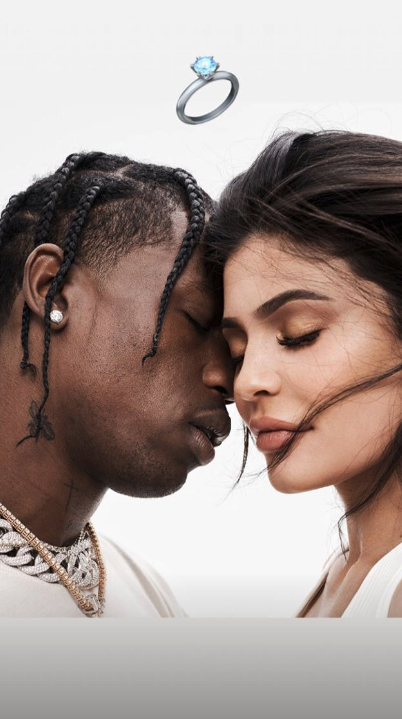 So, have we heard the end of this? Probably not, but we'll just have to wait and see.
BuzzFeed has contacted Scott and the Instagram page owner who posted the picture and we'll update if we get a response.