Let's start by stating the obvious — everybody's had an off day. Several off days in fact. Actually, I'm sure I've had off weeks. But when us regular folk have a dodgy day, nobody is really there to pay attention. Unfortunately, the same can't be said if you're famous, which Tiffany Haddish learned the hard way on New Year's Eve.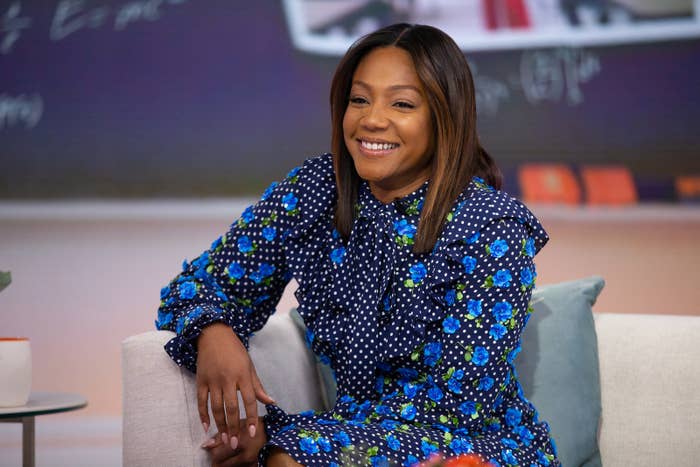 Tiff was performing a standup comedy show in Miami to ring in 2019, but appeared to run into some trouble when she forgot her own jokes while up on stage.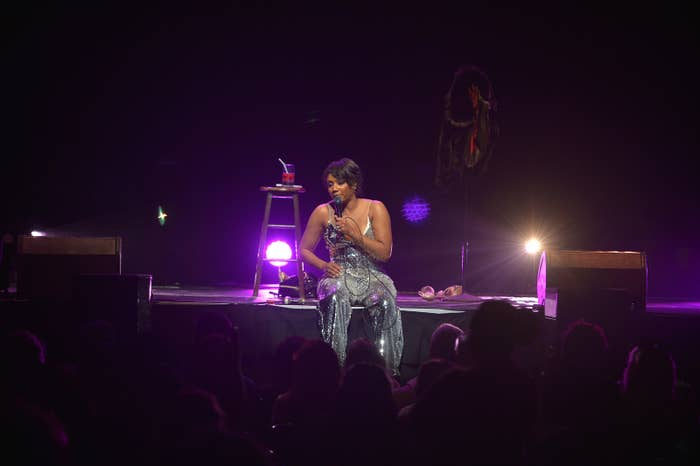 Like a true pro, Tiffany tried to style it out but according to reports, it wasn't long before people started to leave the venue as it became clear the show was reaching a point of no return.
As a result, Tiffany got fans to ask questions and even invited some up on stage before cracking open a bottle of what appeared to be Ciroc vodka.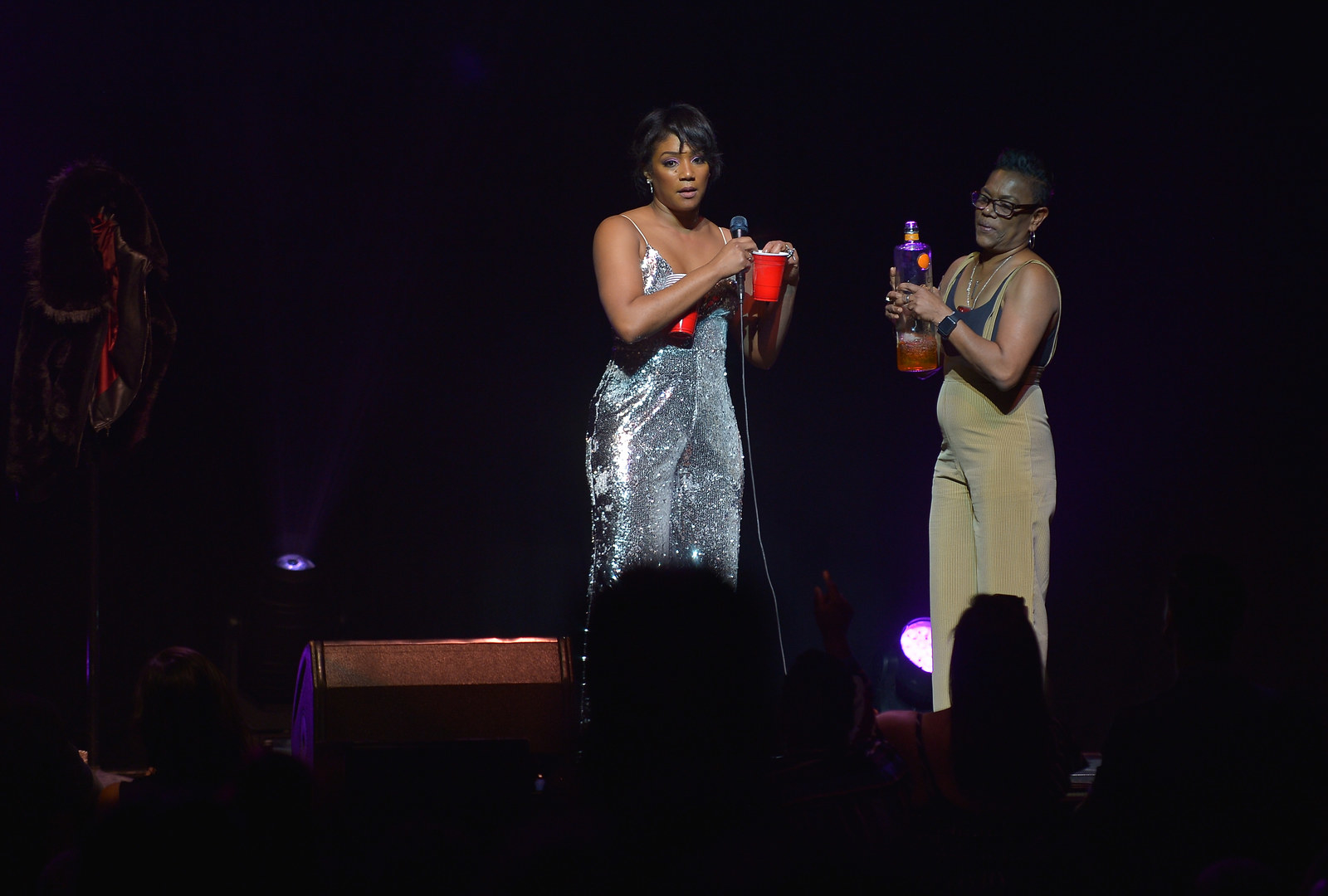 In one pretty awkward video, someone can be seen heckling Tiffany by the stage as they film her reaction, something which didn't go down too well with fans on Twitter.
By Tiffany's own admission, she'd had a pretty heavy night partying the day before the show. Uploading a video to Instagram, she said she didn't get to bed until 7am.
Jumping on Twitter the morning after the drama, Tiffany held her hands up, saying that it will never happen again.
But while a lot of people were happy to critique and judge her over the drama, many jumped to Tiffany's defence, including the likes of Chrissy Teigen and Kathy Griffin.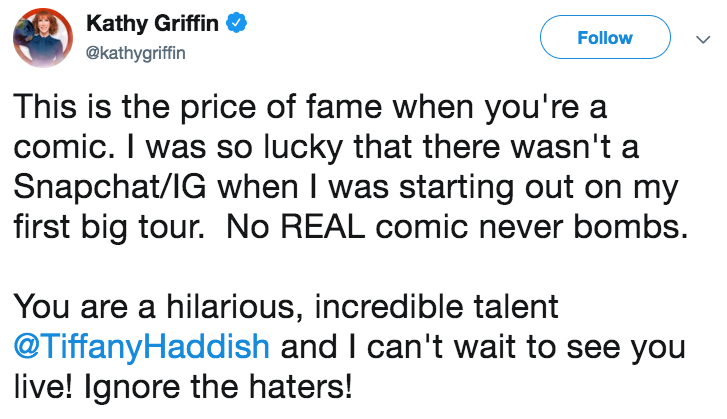 Comedian Marlon Wayans tried to cheer the situation up by telling his own NYE woes.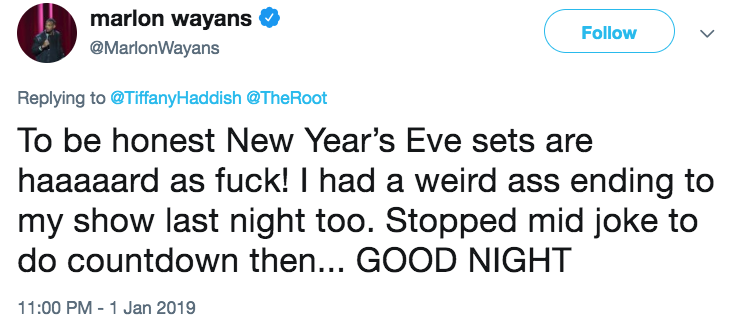 Fans also weighed in, saying it wasn't fair to try and cancel Tiffany for one off night.
I think it's fair to say that everyone's entitled to an off night, so let's hope we see Tiffany bounce back in 2019 even funnier than ever.