Porn In 2007 Vs. Porn In 2017
Spoiler alert: we're getting hornier.
Let's dive in with what's been uploaded the most over the last 10 years. The top three categories of all time are Amateur, Gay, and Blowjob.
Looking at a breakdown of the most viewed categories, Amateur was immediately a big hit for Pornhub when it launched in 2007.

Four years later in 2011, the Teen category took over, but only for a year because MILF reigned supreme from 2012 until 2014.
In 2015 though, the Lesbian category rose through the ranks to the top spot, and as of 2017 has yet to be dethroned.
Back in 2007, the average user would spend a grand total of 13 minutes and 46 seconds watching porn and visit around 14 pages until they hit the money shot.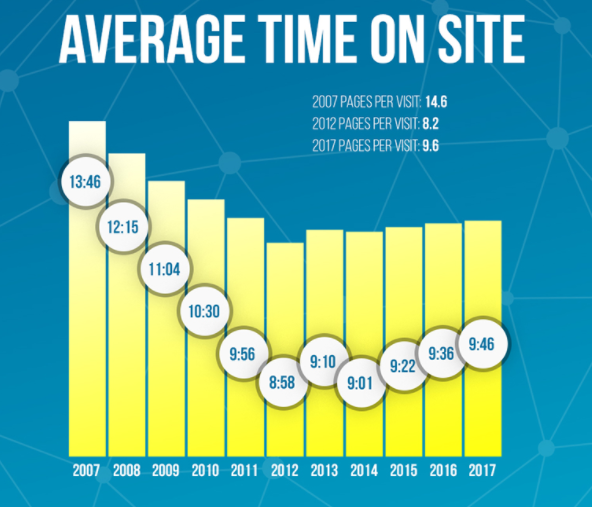 In 2017 though, the average user spends a whole four minutes less watching porn (9 minutes and 46 seconds) and visits five fewer pages (nine pages altogether).
Now for all those hours of porn uploaded to the website. In 2007, there were 134 hours of it, which is a solid effort.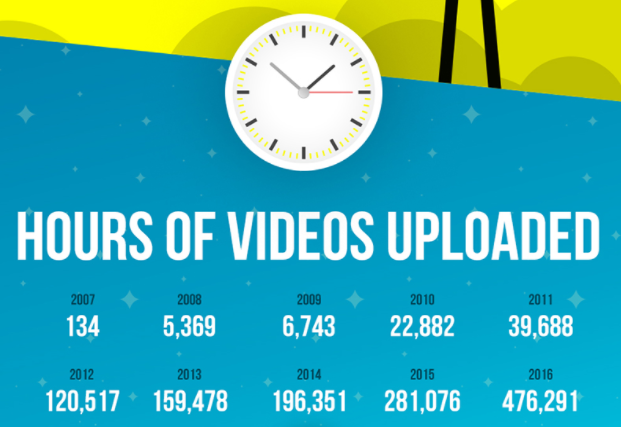 Five years later, in 2012, this number had grown to over 120,000 hours of video.
Since we're only in May, the stats for 2017 haven't been revealed yet, but 2016 reached the highest number so far, with over 476,000 hours of video uploaded to Pornhub.
Waaaaay back in 2007, when Pornhub first launched, 100% of porn was viewed via desktop. This is because Pornhub didn't launch its mobile site until 2008.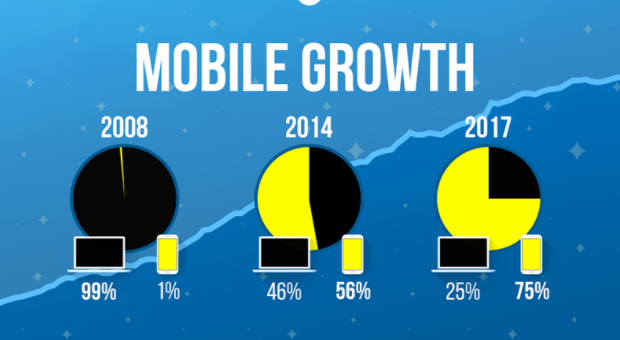 In 2017, a lot of people have stopped masturbating at their desks as 75% of porn is now watched through mobile.
In 2007, Pornhub recorded around one million daily visits to their website. A decade later we've got a hell of a lot hornier. According to Pornhub there are now a whopping 75 million visits a day.
And as of 2017, there have been over 10 million videos uploaded to Pornhub, which means there are around 1.5 million hours of video on the site. That's a lot of fucking porn.
So yeah, you could say porn's changed a lot in a decade. And with the rise of virtual reality porn, I'm sure the next 10 years will be just as interesting.
If you want a detailed look at Pornhub's history, take a look at their 10 year timeline below, or go to their insight for the full breakdown.