While she was on the red carpet, a reporter asked for her take on the "political situation in the world at the moment". And J.K. definitely didn't hold back.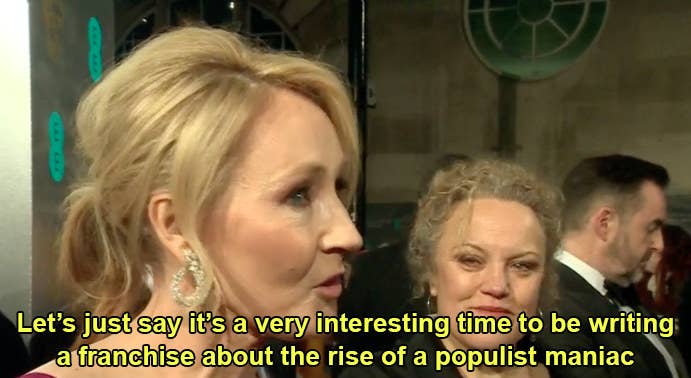 Although Trump is not mentioned by name, J.K. has been very vocal about her feelings towards the current president of the United States.
This comes hot on the heels of her recent twitter feud with Piers Morgan this weekend about Trump's immigrant ban.
And yes, the burns were just as savage.