It's barely February, but you've probably already seen a nomination for meme of the year in the shape of Fiji Water Girl.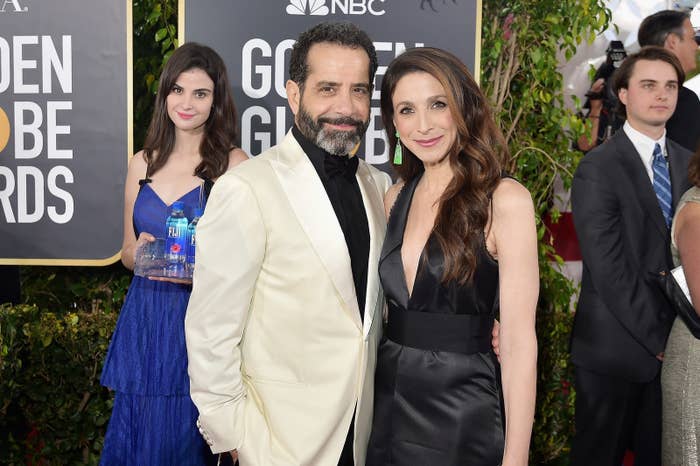 Fiji Water Girl — also known by her modelling name, Kelleth Cuthbert — became an overnight internet sensation when she appeared on the Golden Globes red carpet carrying a tray of, you guessed it, Fiji Water. It might not sound like the ingredients for viral fame, but photobombing a bunch of celebs seemed to do the trick.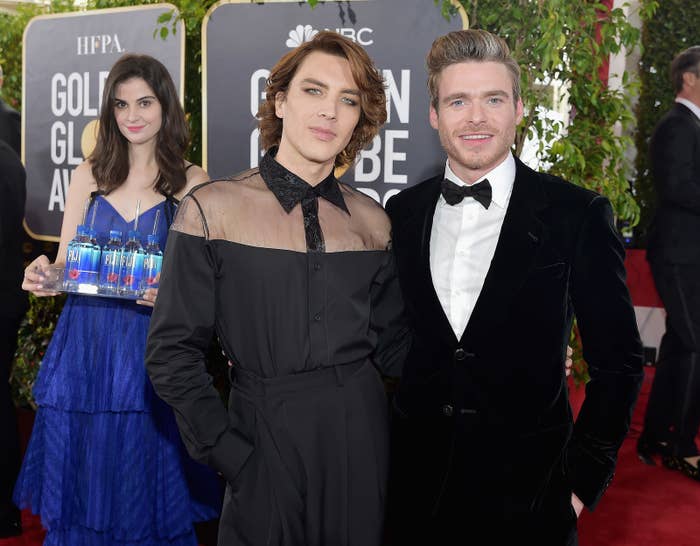 Almost every celebrity that walked the Golden Globes red carpet fell victim to a Fiji Water Girl photobomb, and tbh it was pretty damn incredible, even if Jamie Lee Curtis didn't think as much.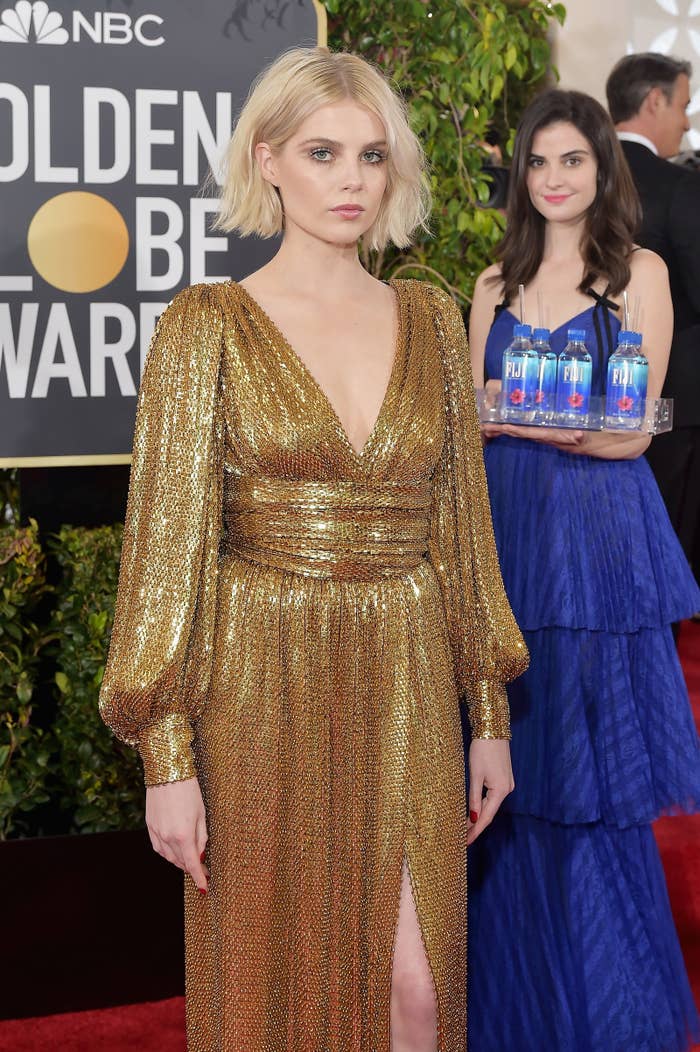 But it looks like there's drama on the horizon between Fiji Water Girl and the brand that made her famous because she's apparently suing Fiji Water for using her picture!
According to E! News, court documents show that Cuthbert is taking Fiji Water to court for "the unauthorized use of [Fiji Water Girl's] photograph, likeness, and identity."
Other reports on the situation continue that Cuthbert, whose real name is actually Kelly Steinbach, didn't give her permission for her image to be made into cardboard cutouts, which have been used to advertise the brand. According to TMZ, the campaign has seen more than $12m in profit, and Cuthbert wants her share.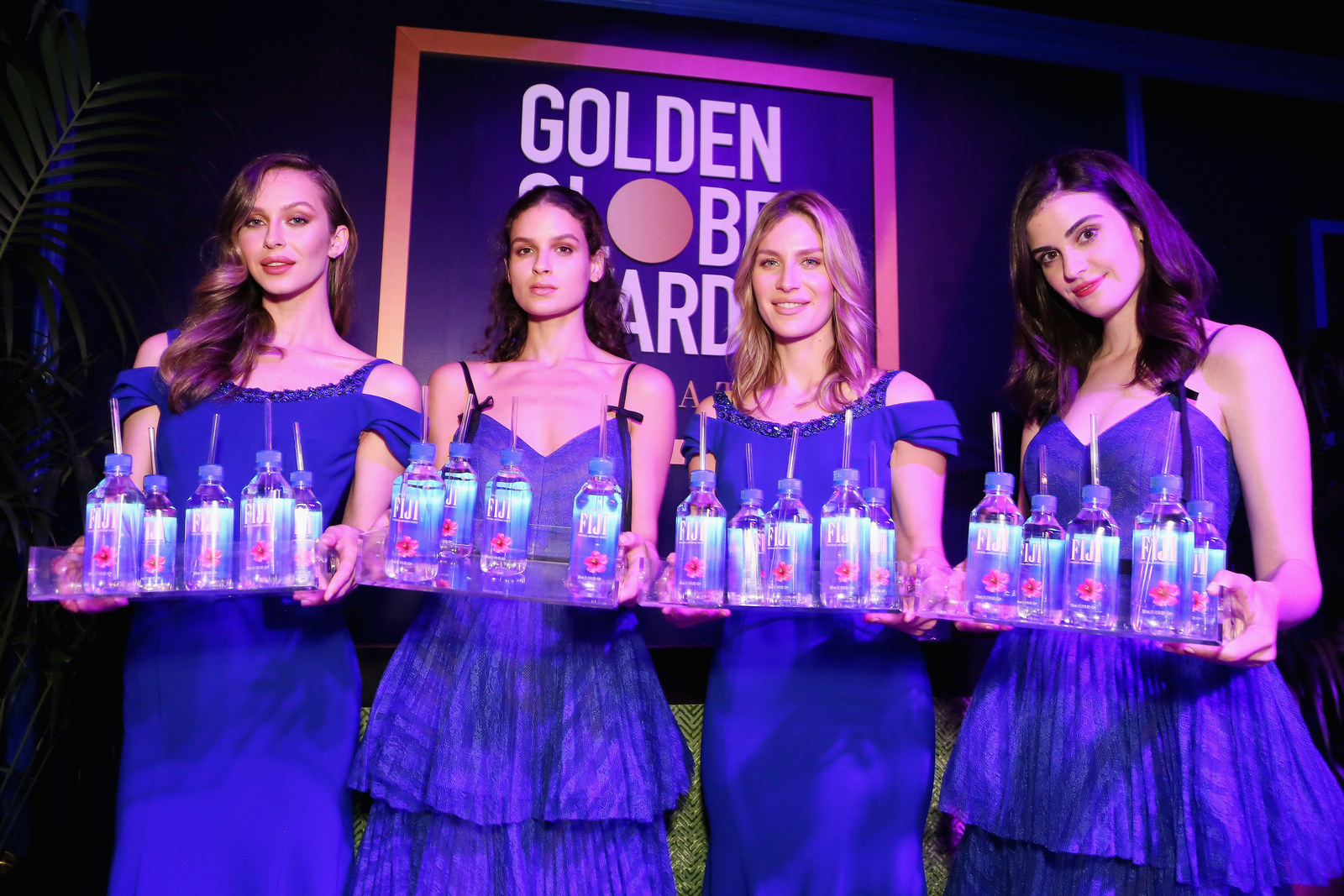 But Fiji Water isn't exactly backing down. A spokesperson for the brand apparently gave a pretty scathing statement to E! News and TMZ, saying: "This lawsuit is frivolous and entirely without merit."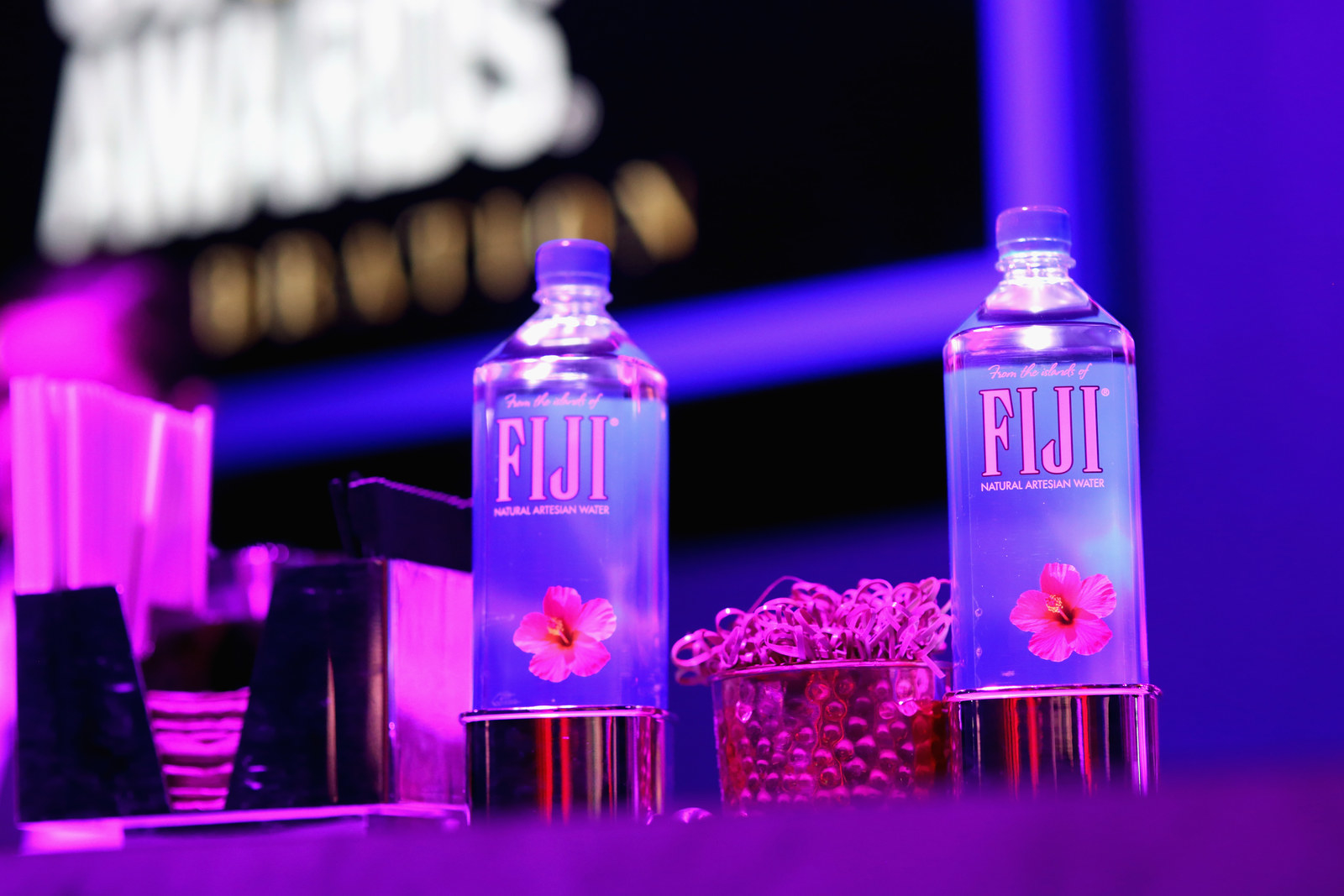 After saying that they "negotiated a generous agreement" with Cuthbert that she then "violated" following the Globes, Fiji Water continued that they were confident they would win in court. I guess we'll just have to wait and see how this one plays out.
BuzzFeed have reached out to reps of Cuthbert for comment.