1.
You refuse to text anybody that turns your messages green.
3.
You've turned off the keyboard sounds because if you're obsessed with your iPhone, there's no fucking way you can stand listening to that tap tap fucking TAP all day.
4.
You've had to explain to an older family member the joys of having an iPhone in an otherwise dark and cruel world.
5.
You have three pages of apps that you don't even use.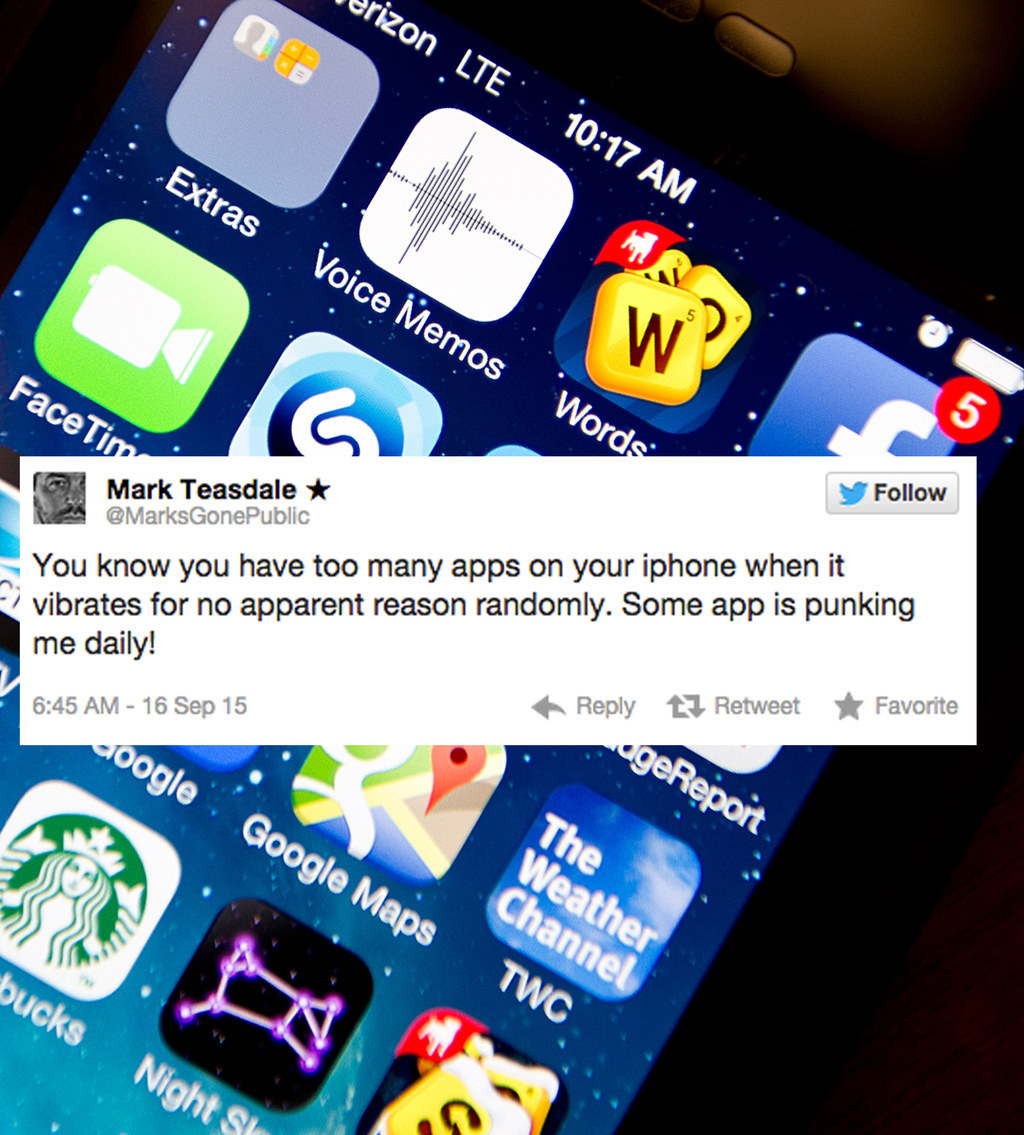 6.
But you can never commit to deleting any of them because what if you genuinely need to use your iPhone to pretend to drink beer?
7.
The only reason you use the health app is to see how many steps you took while dancing on a night out.
8.
For the love of Apple, you ~really~ tried to be on board with Apple Music despite the fact it's a pile of glitch-shit.
9.
You use FaceTime most Sunday mornings to catch up with friends that made questionable decisions the night before.
12.
And lamented how much each one costs.
13.
You've bought a three metre charging cable so you can use your iPhone properly while it's charging.
14.
You have your old iPhone in a drawer at home because you can't bring yourself to chuck it away or sell it.
15.
You have your read notifications turned off.
17.
Your battery mostly goes on trying to find the love of your life.
18.
You're so obsessed with the colour of your iPhone, you refuse to buy a case that will ruin the whole aesthetic.
19.
You would rather sit on the hand of Freddy Krueger than go through the pain of dropping your iPhone face down.
20.
You refuse to pick up the phone when you drop it face down because you know for damn sure the screen is going to be cracked and your existence may as well just cease there.