I guess you could say Rihanna's had a pretty good 2017. We don't need to list off all of her accomplishments or we'd be here for the rest of the day, but basically she continued running every damn thing.
And now she can add having a whole street named after her. Yep, you can now live on Rihanna Drive if you fancy it, and let's be fair, you definitely do.
Rihanna Drive was originally called Westbury New Road and is where little Robyn Rihanna Fenty grew up.
Rihanna went to the unveiling of Rihanna Drive in Barbados, which was also the day Barbados celebrated 51 years of independence. I don't want to be dramatic, but she looked like a ray of actual sunshine.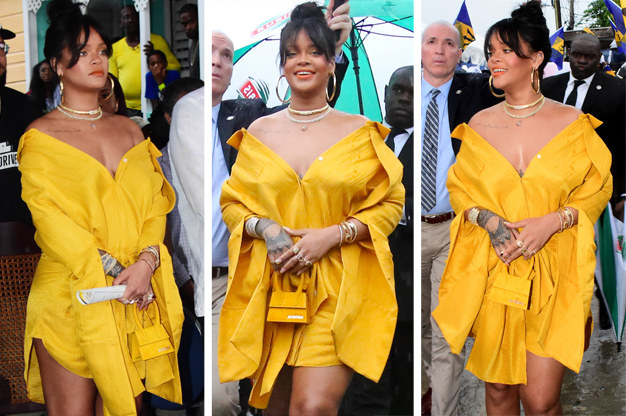 She was literally glowing, which is probably 50% Fenty Beauty makeup and 50% being actual sunshine.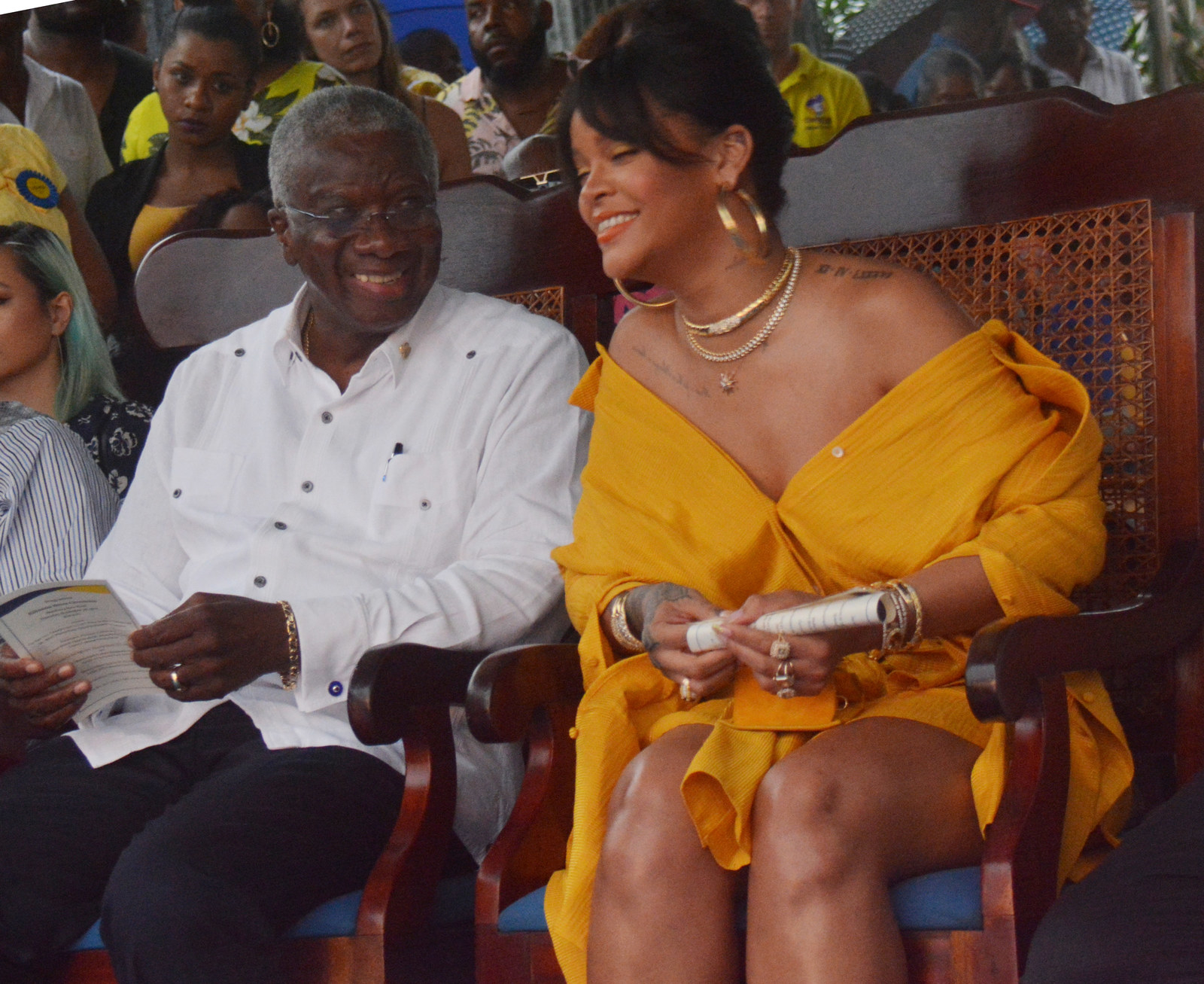 Are those sunbeams? YES BECAUSE RIHANNA IS THE GODDAMN SUN.
Of course, Rihanna made a speech at the ceremony and it was so goddamn inspirational.
On the welcoming plaque, Rihanna penned some personal words about growing up on Westbury New Road and what the day meant to her.
"Welcome to Rihanna Drive... My home. My whole life was shaped on this very road. I was just a little girl riding bikes, running around barefoot, and flying kites in the cemetery, but I had BIG dreams. Dreams that were born and realized right here. Thank you to my family, my country and the people of Westbury New Road! You will forever be a part of who I am, and for that I am honored to have this place named after me."
Congrats Rih! Now how do we go about moving to Rihanna Drive?