Serena Williams is the great tennis player of all time. I don't make the rules, so don't shout at me. That's just the way it is.
And after giving birth to daughter, Alexis Olympia, in September last year, Serena is already back to her winning ways.
Following a run at the French Open that ended in injury, Serena is now through to the semi-finals of Wimbledon – her favourite tournament – for the 11th time.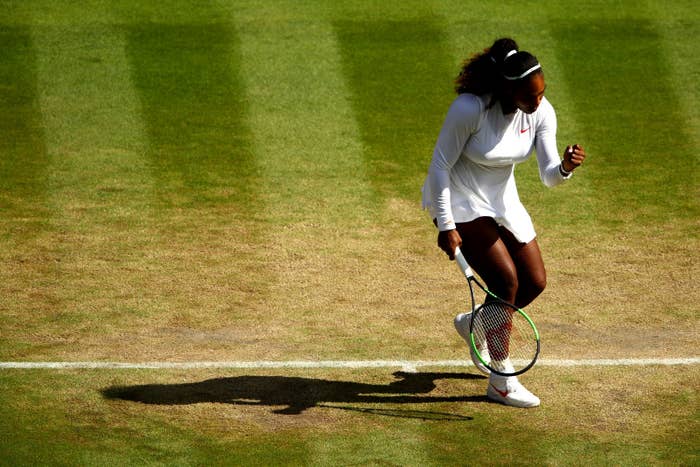 And nobody could be happier for Serena than her biggest fan, who also just happens to be her husband, Alexis Ohanian.
Taking to Twitter following her quarter-finals win, Alexis got real about how remarkable Serena's return to tennis actually is, considering she could barely walk not that long ago.
This was due to complications Serena experienced following the birth of her daughter, which included blood clots that had settled in her lungs.
This isn't the first time Alexis has proved he's Serena's biggest fan though. A couple of months ago, he celebrated her return to tennis by purchasing four huge billboards in California.
I think you'll agree, this relationship is cute AF.